instagram.com/kensingtonroyal
Prince William Channels Strong Community Spirit and Says Britain Is at Its Best Amid Crisis
Prince William shared charity updates with royal fans as he spoke to heads of various organizations helping out during the coronavirus pandemic. Britain is showing their community spirit.
Prince William is giving credit to the British public for their hard work and positive spirit. On Monday, he checked in with a few charities under the newly formed National Emergencies Trust.
The Duke of Cambridge shared clips from his conversation with Yorkshire and Wales charities whose volunteers were helping the public through the outbreak. The clip is found below.
Small charities making a difference
While there's no doubt that the number of deaths resulting from the coronavirus has caused great sorrow, Prince William pointed out how the community spirit of Britain is now shining through.
In one of the clips shared on the Kensington Royal Instagram account, the Prince spoke to Jacky Crawford, head of service at the Moorland Community Charity in East Riding, Yorkshire.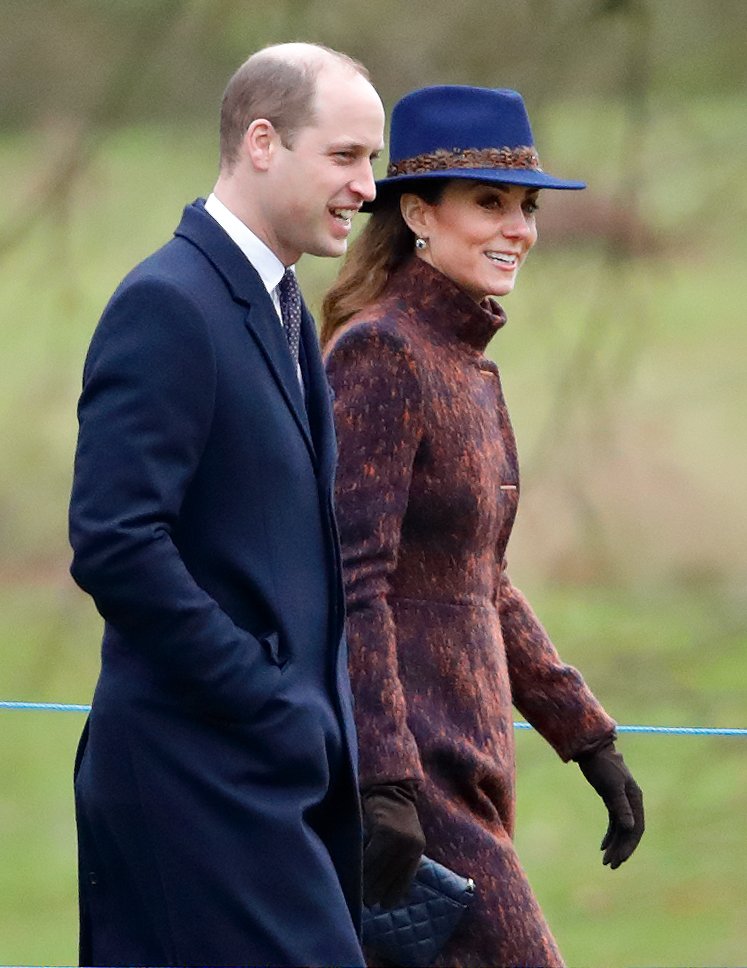 Prince William and Kate Middleton attend Sunday service at the Church of St Mary Magdalene on January 5, 2020 in King's Lynn, England. | Photo: Getty Images.
Prince William thinks Britain at its best
Crawford's institution helps deliver fresh, warm meals to those in need. Since the crisis, Crawford noted that there was a "really dramatic increase" in their referrals.
She made the obvious connection to COVID-19, stating that only a crisis could bring persons together. In turn, the Prince agreed with her, saying, "I think Britain is at its best, weirdly, when we're all in a crisis."
A sense of community in crisis
He added: "That community spirit and community feel comes rushing back quicker than anything else." The Prince later spoke to Natalie Webster of the Dal Dy Dir community farm.
The organization also provides food to the needy, focusing on people with disabilities who work as volunteers on the farm. Webster's organization is located in Wales, where William's dad serves as the Prince.
The Cambridges video call a school
Earlier this month, both the Duke and Duchess of Cambridge collaborated for a virtual school visit to the Casterton Primary Academy, one of the few schools still open to help parents who are essential workers.
The royal couple spoke to both students and teachers. Via video call, William gave a special thank you to the teachers for providing the children with a sense of normality and structure as their parents do their job.
The kids were dressed up with bunny ears in celebration of the Easter season. At one point, they held up drawings of their parents and explained why they were proud of them.
The royals shared the heartwarming call to Instagram, where it received over half a million likes and almost 15,000 comments. We hope their spirits inspire others to help out in any way they can.
Please fill in your e-mail so we can share with you our top stories!