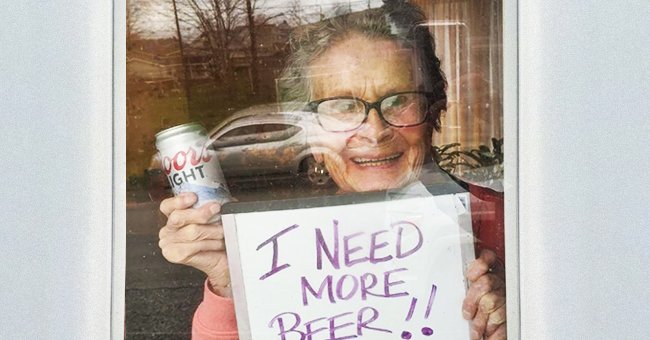 facebook.com/CBSPittsburgh
93-Year-Old Elderly Lady Makes Plea for Beer during COVID-19 Lockdown
The picture of a 93-year-old Pittsburgh Area woman asking for more beer amid the COVID-19 lockdown has gone viral and brought smiles to the over four million people who have viewed it.
The novel Coronavirus pandemic continues to ravage the world population, especially the United States, which now has the highest number of confirmed cases and deaths from the disease.
This has led governments to come up with measures to curtail the spread of the disease and flatten the curve. These measures include lockdowns, social distancing, and restrictions in traveling and social gatherings.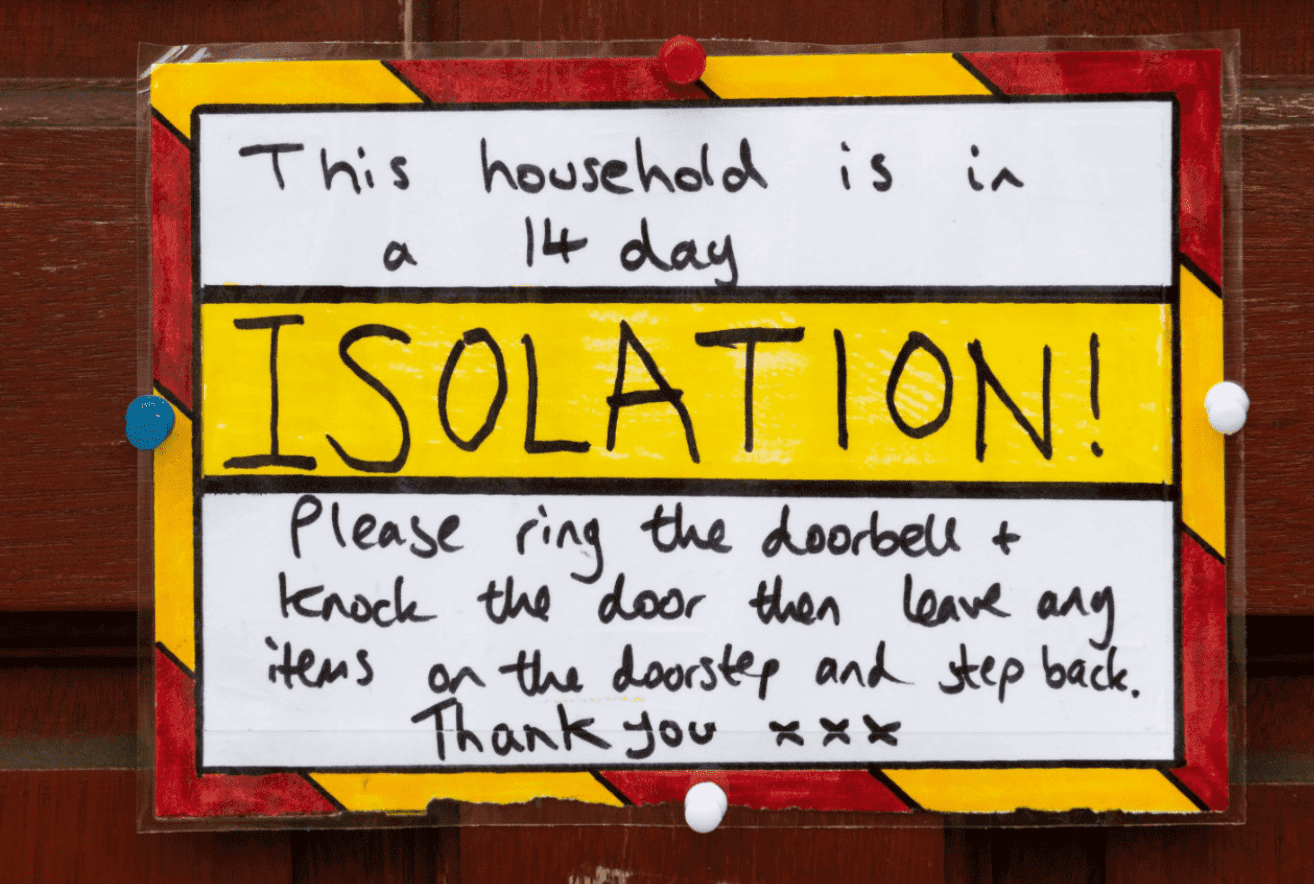 A sign on the door of a residential property where the household are in a 14 day isolation in accordance with new government guidelines on March 18, 2020 in Cardiff, United Kingdom. | Source: Getty Images
The lockdown means that most people are staying indoors, and for a 93-year-old woman living in the Pittsburgh area, the most worrying need for her is not having a continuous supply of beer.
The woman, Olive Veronesi, was pictured by a relative of hers, smiling and holding a placard that read, "I need more beer." In her right hand was a can of Coors Light Beer.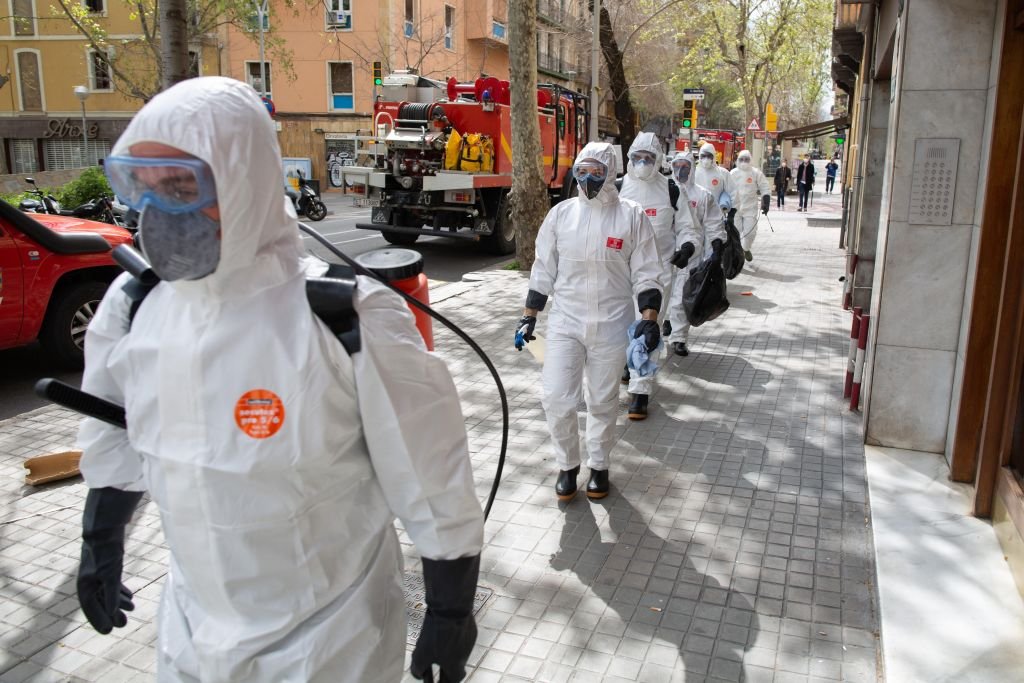 Soldiers of the Military Emergency Unit are seen entering to disinfect a nursing home to stop coronavirus outbreak on March 27, 2020 in Barcelona, Spain | Photo: GettyImages
The picture was posted by KDKA on their Facebook Page, and has generated over four million views, with many comments. One of those who commented said that someone from Coors has seen the post.
The person further said that there were plans by the beer company to get the woman all the beer that she needs. Another person said that drinking so much beer was the obvious reason Olive looked so good at 93.
Lottie said that news about the lockdown and government's advice to citizens to stay indoors made her feel sad.
In a chat with KDKA, Olive said that she used to have a beer every night and told the reporter that she even had some beer in her house, before asking if they wanted one.
Olive also spoke about her love for beer, saying that it was something to relax and that she thought it was nice, and a good thing for a young lady.
In another similar story, a 29-year-old woman, Lottie Hiscox, built a Pop-Up Pub in her back garden to enable her father to celebrate his birthday amid the lockdown.
Lottie was joined in building the pub by her brother, Jamie, in honor of their father, after which they named the new creation, "The Lord Ravensbourne." The pair designed the pub using some old boxes and paint.
In a chat with LADbible, Lottie said that news about the lockdown and government advice to citizens to stay indoors made her feel sad that they wouldn't be able to celebrate her dad's birthday at the local pub.
Thus, she decided to use some IKEA boxes and wine boxes to make the pub for her dad, adding some color with some crayons and paint she found in her childhood bedroom. Good thought, happy ending!
Please fill in your e-mail so we can share with you our top stories!