John Travolta Remembers Late Son Jett on What Would Have Been His 28th Birthday
John Travolta is bravely celebrating the life of his late son Jett on what would have been his 28th birthday. He posted a sweet picture of him and Jett to Instagram. 
On Monday, John Travolta shared a gray-scale throwback photo of him and his son Jett who passed away in 2009 following a seizure. Jett was 16 at the time and was with his family at their Bahamas vacation home. 
Travolta and his wife Kelly Preston also share a firstborn daughter, Ella, and a son, Benjamin. The couple regularly pays tribute to their lost son each year. Their latest posts are found below.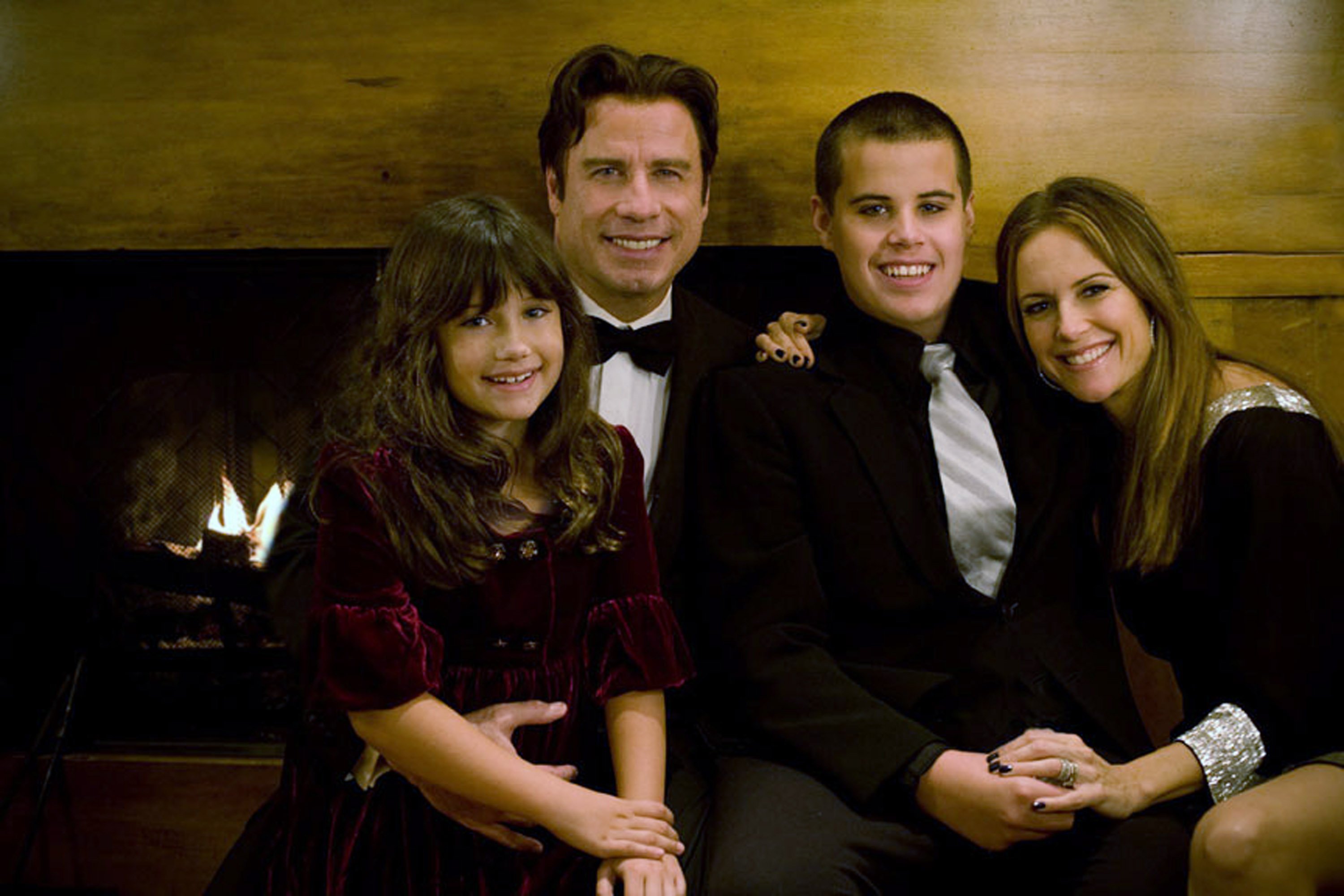 Travolta remembers his late son
Jett was two years old when he was first diagnosed with autism. After his death, the family decided to reveal that their son was autistic in hopes of educating others. 
For his part, Travolta wished his son a Happy Birthday, adding "We love you!" along with a heart emoji. The featured picture showed him looking into his son's face with a smile and his son looking back at him. 
Preston also shared a photo of her and her late son. The photo appeared to be taken in a cold place as both mother and son were bundled up. They hugged each other in the sweet shot. 
Last year's tributes to Jett
Preston shared the same photo last year, as well as the one Travolta shared to his Instagram. She also included one of just Jett looking at the camera. 
For his part, last year, Travolta shared a painting of Jett wearing a hoodie and appearing to say something. The yellow background brought out the blue of the eyes in the image. 
Travolta opens up about the loss
Last year, Travolta told Closer Weekly that losing his son was "the worst thing that's ever happened in [his] life." He credited the Church of Scientology for helping him and his wife get through it. 
His kids now 19 and eight, are also the reason for him to get up every morning. Back in February, Ella also shared beautiful words about her father in a sweet birthday post. 
Ella wishes her dad happy birthday
Celebrating her dad's 66th birthday, the teen posted a photo of her and Travolta, both wearing black. In her caption, Ella said her dad "makes the world a better place with every step you take." 
Ella has been following in her parents' footsteps and is working on her acting career. Her most notable role was in the small film, "The Poison Rose," which her father stars in. We hope they continue to support each other.