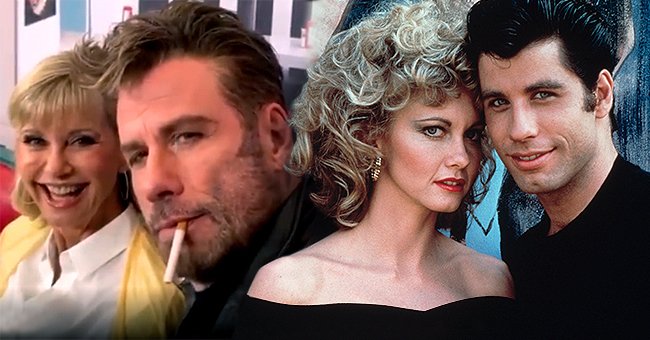 instagram.com/therealonj GettyImages
Olivia Newton & John Travolta Reportedly Wouldn't Do 'Grease' Sequel Because They Feel the Film Is Best Left as It Is
Famous entertainers, Olivia Newton and John Travolta allegedly passed on the opportunity to make a "Grease" sequel.
It's been decades since John Travolta and Olivia Newton came together to work on "Grease," a musical ranked among the most successful ones ever produced. Both icons have remained friends since then.
The pair have been there for one each other through the highs and lows of their extensive careers. They reportedly even make social visits to each other's with their spouses in tow.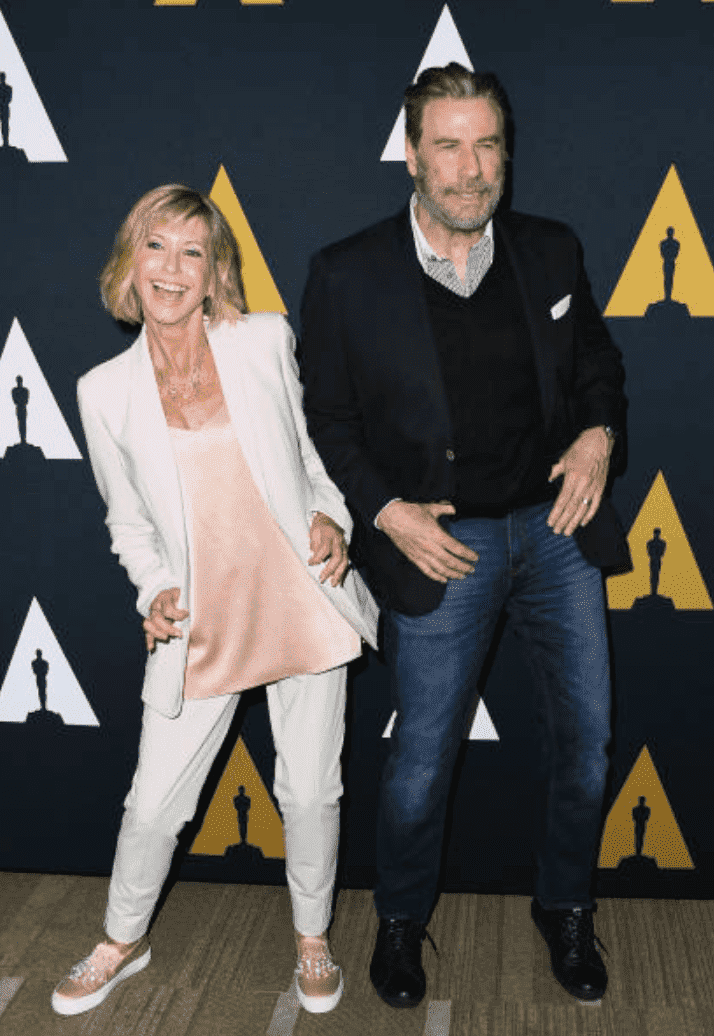 Olivia Newton-John and John Travolta dance for cameras on the red carpet for the 40th Anniversary of "Grease," at Samuel Goldwyn Theater, on August 15, 2018 in Beverly Hills, California | Photo: Getty Images
They recently met at the "G'Day USA Standing Together," an occasion designed to provide aid to the parts of Australia affected by the recent wild-fires. At the star-studded event, they both exchanged positive comments about the other.
According to John, himself and Olivia had a ton of things to talk about — except a sequel to "Grease." Olivia also had sweet words to describe her long-time friend, who she referred to as a "great guy."
John's lovable character was revealed to Olivia when he insisted that she would be the one to play the role of "Sandy" in the movie adaptation of the popular musical.
According to Olivia, John's resolution to work alongside her for the vital project had been what landed her the role. However, though she'd had John's unwavering support, Olivia had been uncertain about her capabilities as an actress.
She reportedly found it difficult to master an American accent and also often felt nervous each time the camera started rolling.
The 71-year-old "Xanadu" actress has reportedly fought down breast cancer twice.
Each time she'd felt inadequate, John remained patient with her while offering support and advice, he even went as far as stopping the cameras so that Olivia could re-do her closeup.
"He came over and whispered in my ear: 'I think you can do better,'" she said, recalling John's words to her just before she had to re-do the closeup.
Though the duo reunited last year for a "Grease" sing-along, they rejected the idea of having a sequel. However, speaking for herself and John, Olivia stated that they wouldn't mind embarking on a different project together.
Asides from meeting at public events, John and Olivia, keep in touch to offer moral support to each other, especially since it was revealed that Olivia's cancer was back.
The 71-year-old "Xanadu" actress has reportedly fought down breast cancer twice — first was in 1992 after her initial diagnosis while the other was in 2013.
In May 2017, she received news that the cancer was back, and this time it had spread to her bones and spines. Through it, all John has remained a dependable source of strength and support for her. It's no wonder they're so close.
Please fill in your e-mail so we can share with you our top stories!