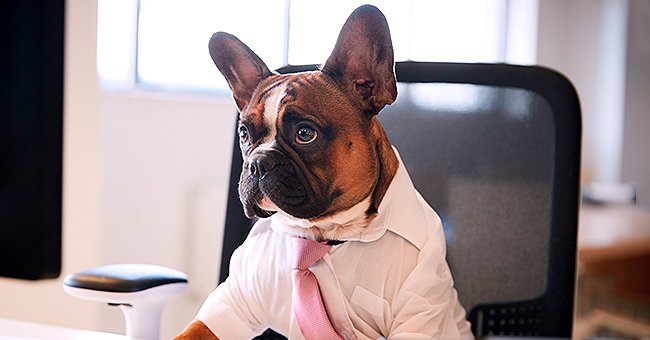 shutterstock
Daily Joke: Clever Dog Applies for Job Vacancy in Office
An intelligent dog went into a firm that put up a job vacancy post to show off his computer skills.
Dogs are man's best friends; this is because they are smart and can quickly learn through speeches and gestures, plus they are terrific companies.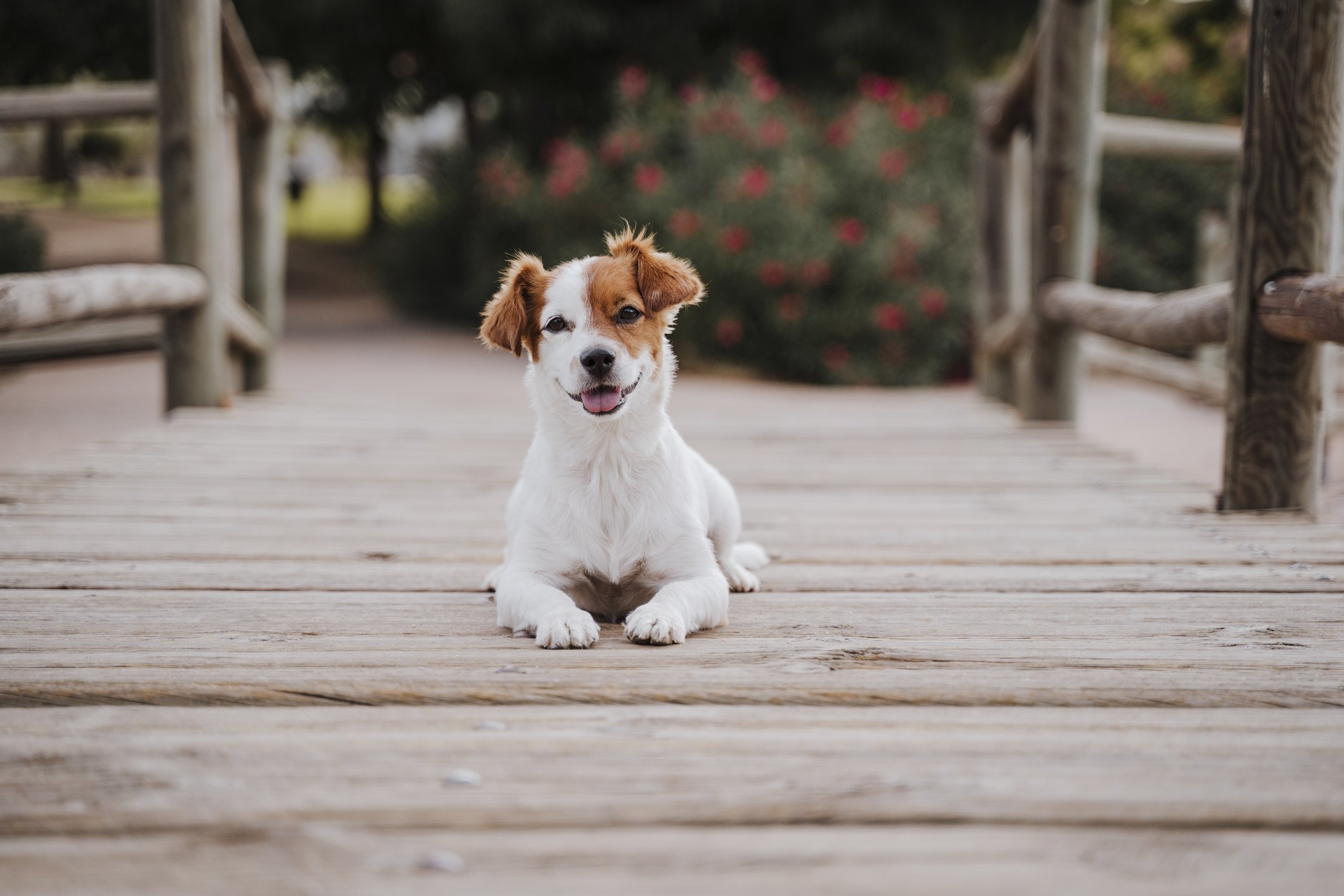 Photo of a dog on floorboard. | Photo: Getty Images
Even if they are unable to make sensible audio sounds, these creatures strive to connect with humans with some of their actions.
Here's a hilarious joke about an intelligent dog who desperately sought for a job in a firm that needed an applicant.
The requirement from the company was that an applicant must be swift with the keyboard of a computer such that he or she can type close to 100 words per minute.
The applicant must also possess some computer skills, and should speak more than one language.
Weeks went by, and the firm didn't get a job seeker to fill in the post. One fateful day, a dog walked into the office and stared directly at the post, signaling to the manager that he was interested.
This very much surprised the manager who humorously confessed that the dog wasn't in the best position for the job.
Unwaveringly, the animal got on all fours and proceeded to the desk, where he fist typed 100 words within 60 seconds.
Still unwilling to accept the dog for the post, the smart dog charged at a keyboard and tactically hacked all the security cameras in the area.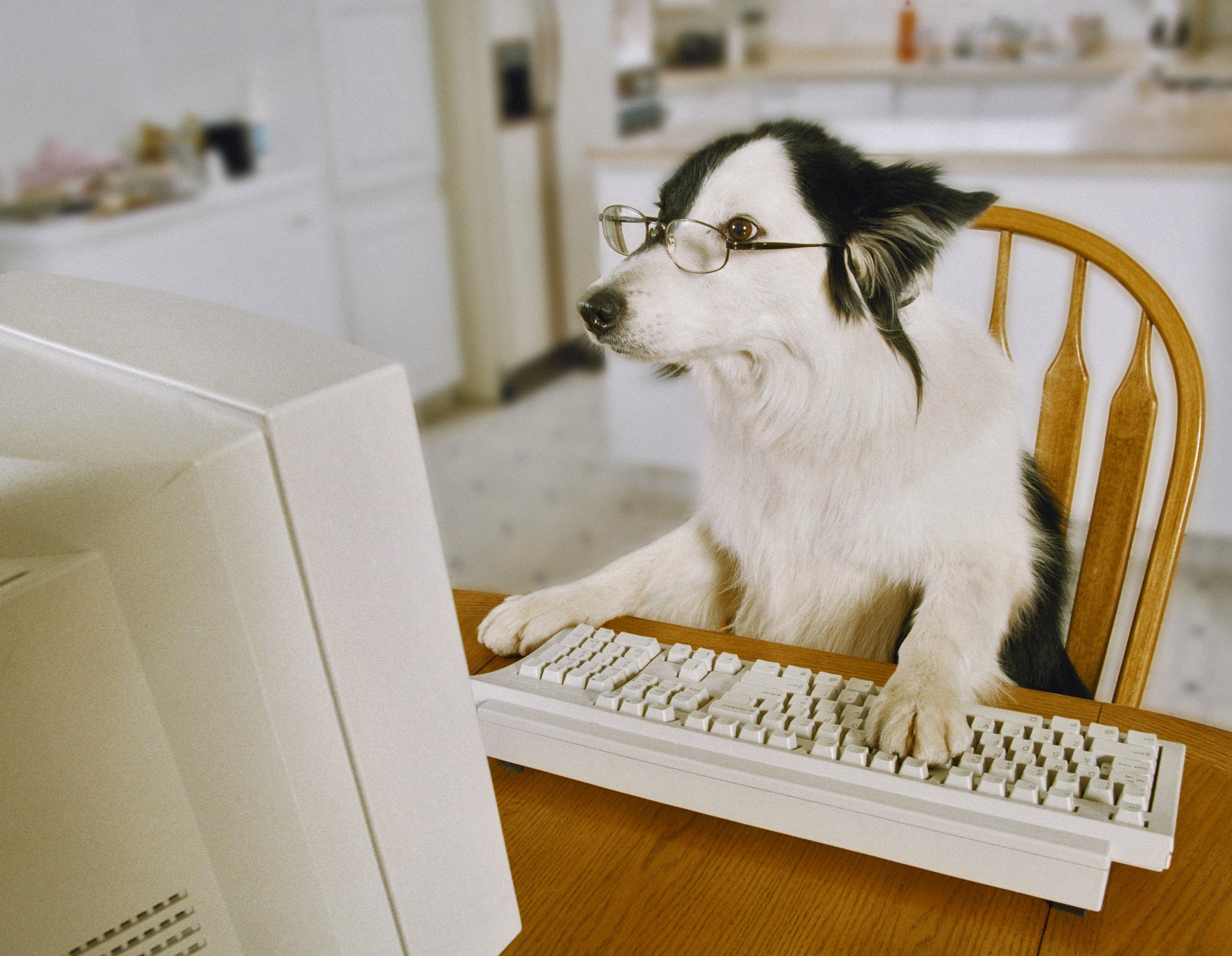 Border Collie Wearing Glasses Sitting at a Table With His Paw on a Keyboard. | Photo: Getty Images
Having demonstrated his technical prowess, the interviewer feeling rather impressed, told the dog that he still wasn't fit for the position. He said:
"I'm sorry, but the final requirement is that you have to be bilingual."
Desperate to assert himself, the dog leaned back, stared at the manager for some minutes then made the sound "Meow."
Click here to read more joke.
Source: Startsat60.com
Please fill in your e-mail so we can share with you our top stories!