Kenny Johnson's Wife of 14 Years Shares a Mini-Me Daughter with Him — Meet the SWAT Star's Love
Behind his very familiar face as a remarkable TV series star, there is a man that is all about his young daughter, who is ready to conquer Hollywood on her own.
56-year-old Kenny Johnson's career took off when he was cast in the Navy-themed drama series "Pensacola: Wings of Gold" in 1998, in which he played the role of Burner until it ended in 2000. 
Since then, Johnson hasn't stopped appearing as a regular in some of the most relevant TV series of recent times, such as "The Shield," "Saving Grace," "Sons of Anarchy," "Bates Motel," and, most recently, "SWAT."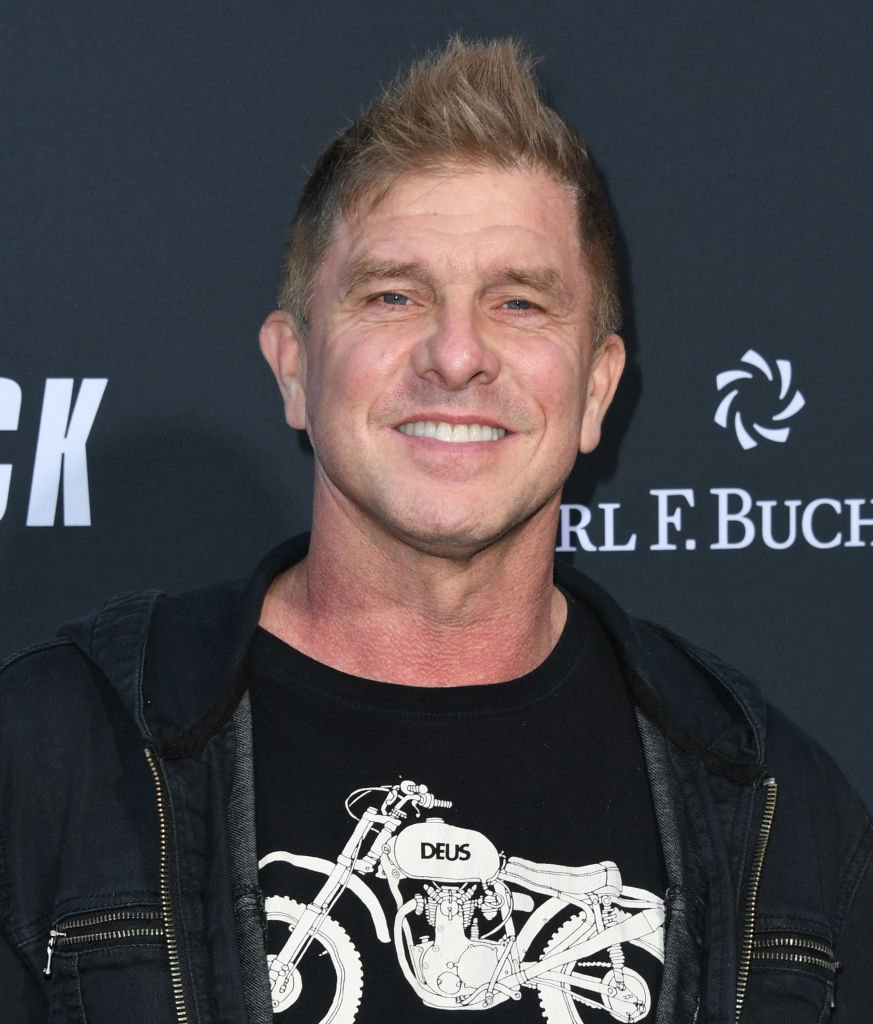 Married since 2005, Johnson and 41-year-old Cathleen Oveson were blessed by the birth of daughter Angelica Scarlet Johnson in May 2009; She has clearly become the love of her father's life.
A FAMILY MAN
Ever since then, Johnson has devoted himself to his daughter in a way that can be surprising for such a busy Hollywood star, but he has made it clear that he is first a father and, secondly, a high-profile actor.
In a 2017 phone interview with Huffington Post, Johnson kept interrupting the conversation about his career to take care of Angelica, then 8, as she was getting ready to go to bed.
"Hold on, I need to make sure she brushes her teeth," the veteran actor was quoted as saying at one point during the interview.
 SHE WANTS TO FOLLOW HIS STEPS
Johnson's passion for performing seems to be contagious since he has gotten both his wife and his daughter to join him onscreen for guest roles.
In 2007, Oveson was cast as Gina in "The Shield," and then, in 2010, she had an appearance as an anonymous detective in "Saving Grace."
As for Angelica, whom he likes to call "Jelli" affectionately, the acting bug bit her very early, and in the interview mentioned above with Huffington Post, Johnson revealed that he was coaching her in a stage production.
SHARING THE SCREEN
Angelica made the jump from the stage to the small screen in 2018, when she first appeared as Kelly in her father's series "SWAT." She reprised the role in 2019.
As her IMDb profile shows, Angelica's acting career has continued beyond collaborating with her father, and she has completed a short film and has another project currently in post-production.
When the first "SWAT" episode featuring the father and daughter together was about to air, Johnson opened up about the experience of working with Angelica, who auditioned for the role opposite to that of her father.
"I got a call at 10 pm the night before shooting, and they told me Angelica got the role. That's how it began. It was a really incredible experience, and it was magical," Jonhson shared, adding:
"There's something about my daughter that's really great. You just feel like it's you and her no matter how many people or cameras are around."
 A MEANINGFUL ROLE
During her two-episode storyline in "SWAT." Angelica played a character with dyslexia, a condition that Johnson struggled with as he grew up, and that even made it difficult for him to study to become an actor.
"I couldn't read, and I had a below 2nd-grade reading level. I didn't understand why and just thought I was stupid. I would get kicked out of acting classes because they thought I was difficult," Johnson shared with CBS Miami.
Even though Johnson said that Angelica could read better than he did at her age, he could notice signs of the learning disorder in her. Luckily, she has her father's guidance, so she doesn't have to find out about it in her 20s as Johnson did.
LIVING WITH DYSLEXIA
Johnson's life journey has been shaped in a big way by his dyslexia, and over the years, he has always managed to find alternative ways not to let this condition prevent him from pursuing his acting dreams.
"I audibly could understand much better if you would say something out loud to me. So my learning ability was to have you say it out loud. The more you say it out loud, I could visualize in my head what you're saying," Johnson once explained.
Dyslexia doesn't only make it harder for Johnson to learn his dialogues, but it also affects the process through which he gets to choose what kind of scripts he wants to work with.
"You can't send me 20 scripts to read. I can't do it. I literally can't do this. You have to read them, find out what the best scripts are, the best writing, and you know me enough to know what I like," Johnson tells his managers.
After a 30-year successful career as a Hollywood actor, Johnson has a few things to say to other individuals living with dyslexia.
"It's not really a learning disability; it's just a different way of looking at life. And there's no perfect way, so don't feel bad about yourself, because you will find the way if you keep going forward," he shared with Understood in 2016.