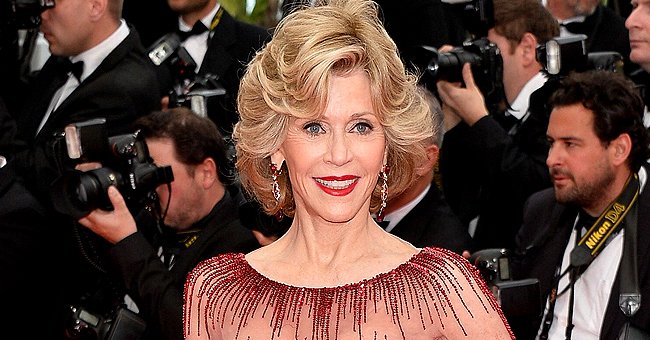 Getty Images
Jane Fonda to Donate Proceeds From Sweat Suits Sale to Help Tipped Workers Affected by COVID-19

Jane Fonda revealed her plans to support tipped workers who have been affected by the COVID-19 pandemic.
While the world continues to come to terms with the effects of the COVID-19 pandemic, Jane Fonda has registered her interest to help tipped workers who have been affected by the virus.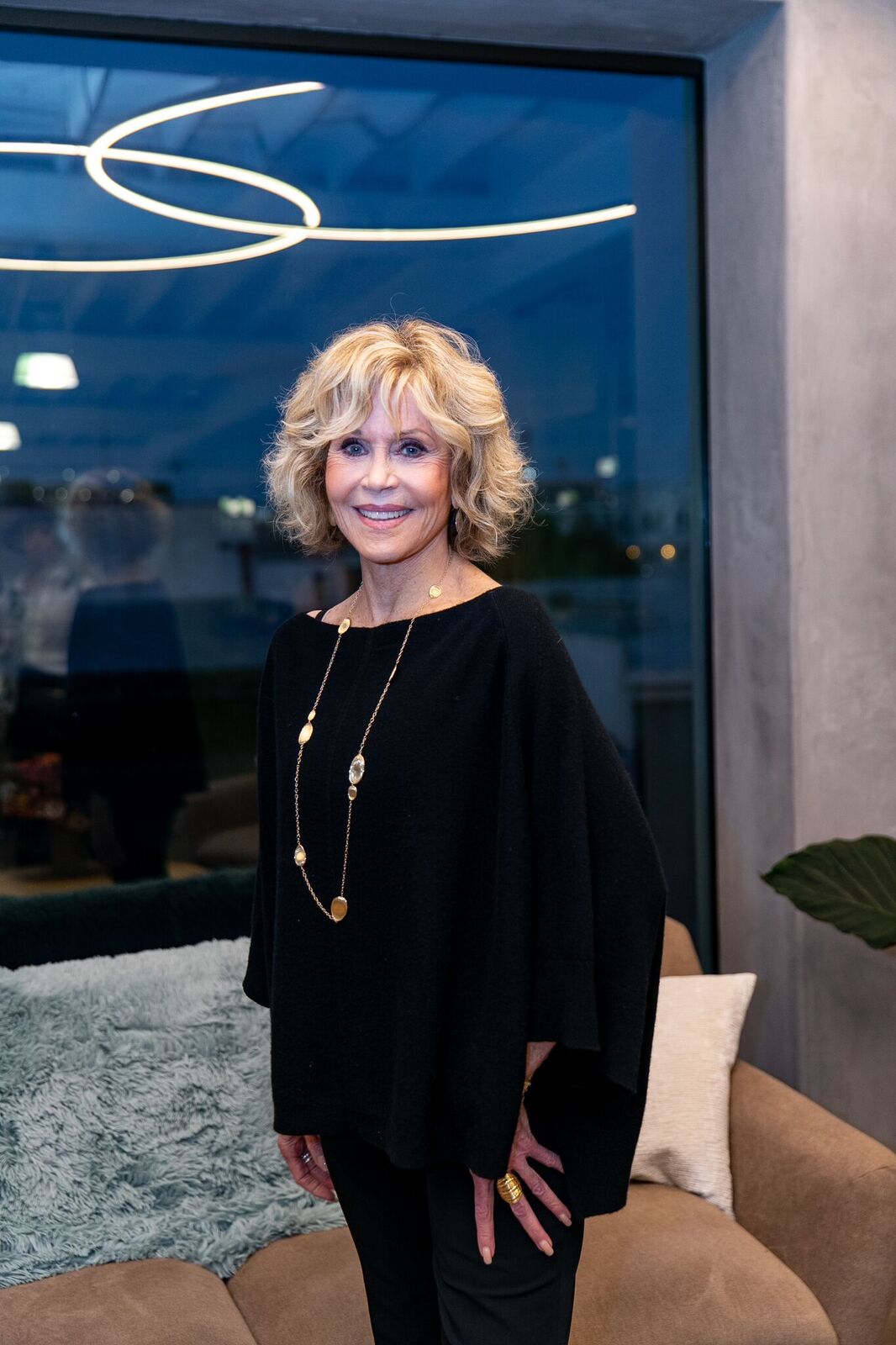 Jane Fonda attends a benefit in support of workers' rights at The Riveter on October 9, 2018 | Photo: Getty Images
According to Page Six, the 82-year-old actress and activist took to Instagram to share that the proceeds made from the sale of her sweatsuits would go toward providing "assistance to our service industry and tipped workers affected by COVID-19."
[Jane Fonda] has come a long way with her friend of over 40 years, Dolly Parton.
The actress made the announcement with a picture that showed her rocking a gray rainbow-striped tracksuit which had her last name running along its side.
Not only did fans like the post over 100,000 times, but they also dropped comments on how kindhearted Jane is. The actress debuted the tracksuit to her 1.2 million followers just last week with a post where she referred to it as her "Jane Fonda sweats."
According to Vogue, this wouldn't be the first time that Jane would use fashion to make a political statement.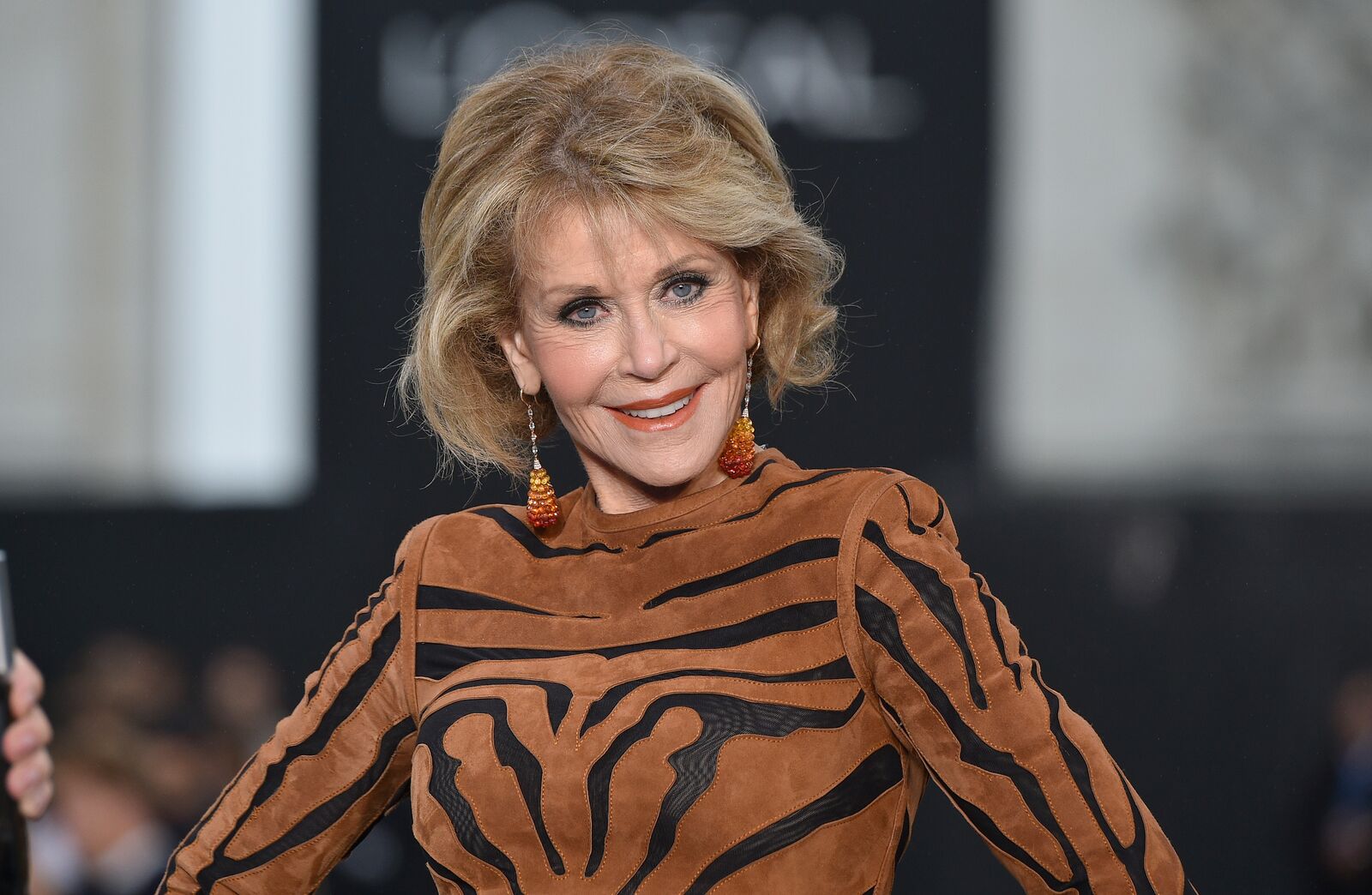 Jane Fonda at the rehearsal before Le Defile L'Oreal Paris as part of Paris Fashion Week Womenswear Spring/Summer 2018 at Avenue Des Champs Elysees on October 1, 2017 | Photo: Getty Images
The mother-of-four has become known for rocking her infamous red coat during her Fire Drill Friday demonstrations on Capitol Hill, where she has been arrested more than a few times.
The star has also shared photos of her wearing socks which often came with the face of the climate activist, Greta Thunberg – which is the actress's way of encouraging people to react towards climate change in the same way they behaved towards COVID-19.
Amid Jane's dedicated support towards climate matters, Hollywood Life noted that she has come a long way with her friend of over 40 years, Dolly Parton.
The "Grace and Frankie" star addressed their friendship during the country music icon's legacy in the "Biography: Dolly special" that aired earlier this month. Recounting on the power behind Dolly's songs, Jane said:
"It's like through her songs she opens her arms wide and embraces such a broad swath of people that don't always feel seen."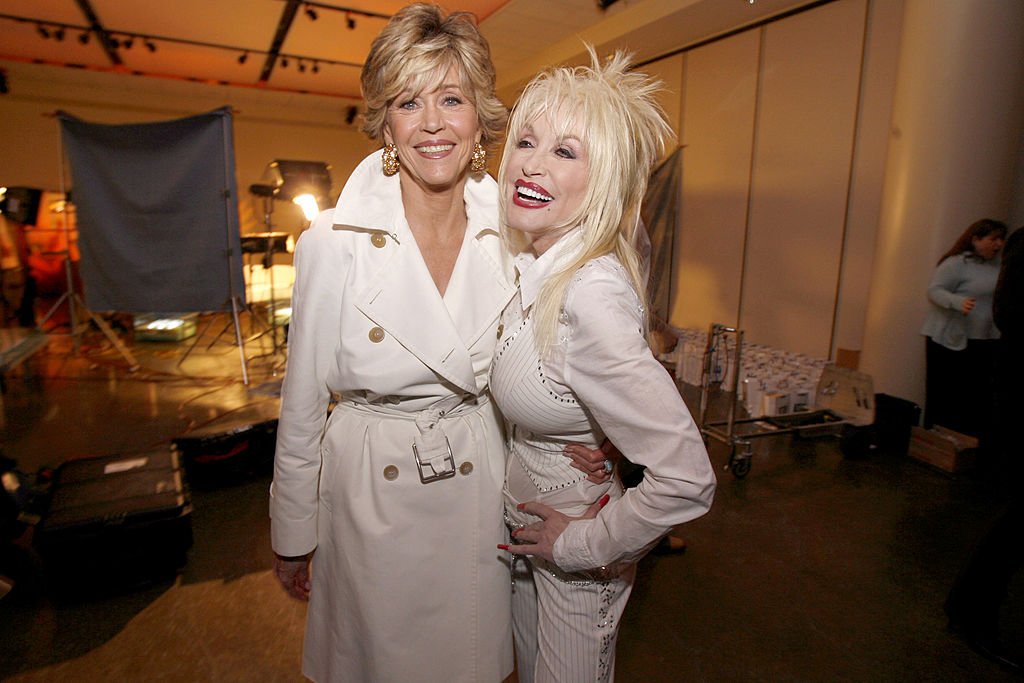 Jane Fonda and Dolly Parton during "9 to 5" 25th Anniversary Special Edition DVD Launch Party - March 30, 2006 at The Annex (Hollywood and Highland) in Hollywood, California, United States | Photo: Getty Images
While wiping away tears, Jane added that it was an extraordinary experience to see how dedicated Dolly's fans were to the "I Will Always Love You" crooner. Jane and Dolly appeared in the 1980 hit movie "9 to 5" together.
Please fill in your e-mail so we can share with you our top stories!