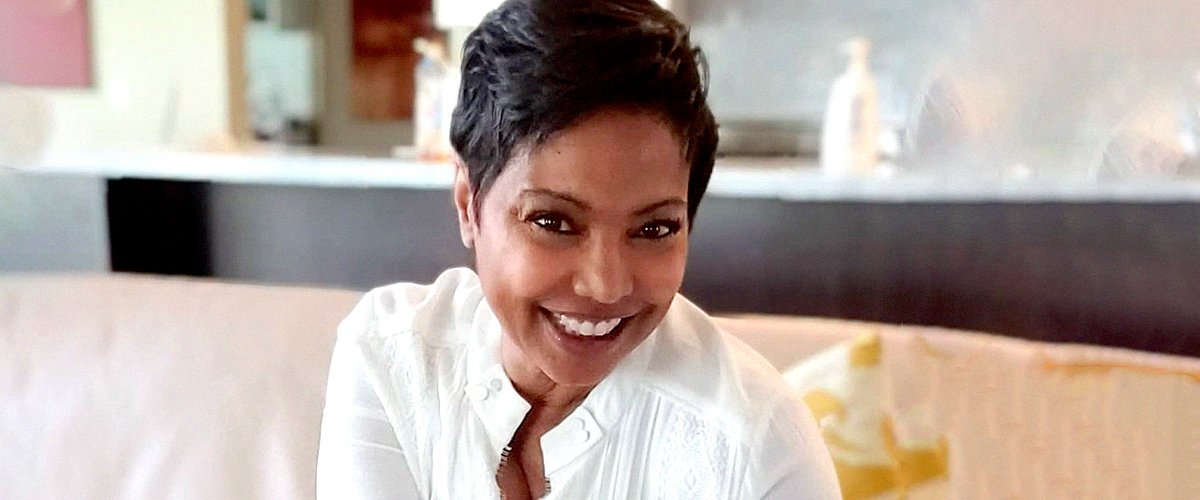 Instagram/realjudgelynn
Judge Lynn Toler's Three-Decade Marriage Was Saved by 'Divorce Court' — inside Her Experience
Judge Lynn Toler, better known for the court series "Divorce Court," has been married to Eric Mumford for 31 years, and she once revealed that it was the show that helped her save her marriage.
For over thirteen years, Judge Lynn Toler helped couples get back on track with their messy marriages by offering both sage advice and the justest ruling she could come up with for each situation.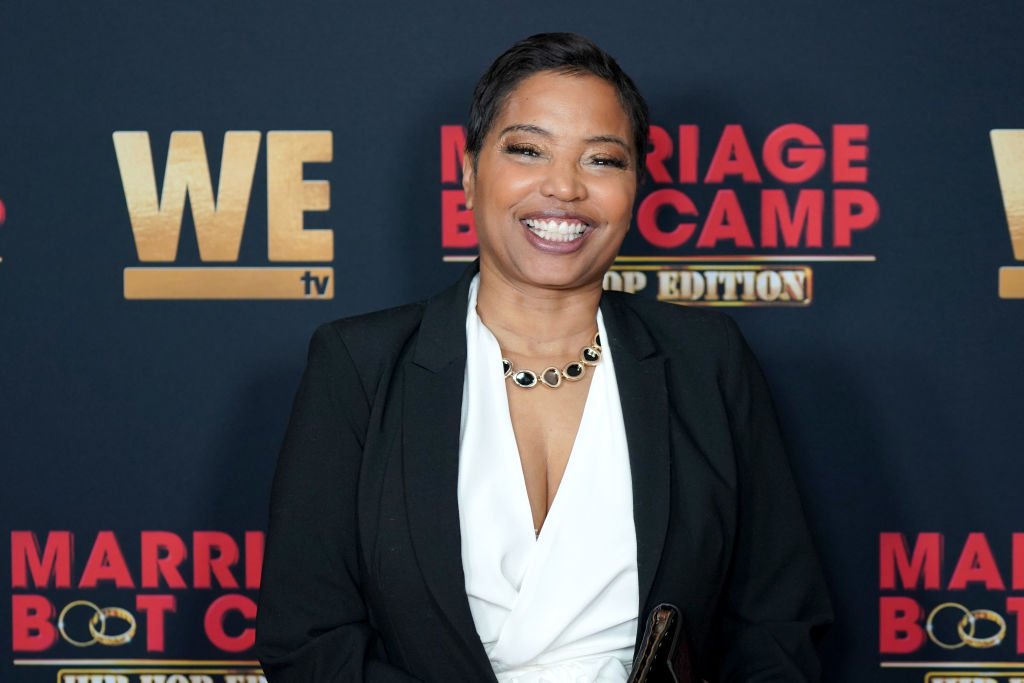 Lynn Toler attends WE tv Celebrates The Premiere of Marriage Boot Camp: Hip Hop Edition at Liaison Restaurant + Lounge on February 04, 2020 | Photo: GettyImages
Although people would think a divorce court judge is an expert on marriage, Toler has gotten candid about the troubles she too faced at home with her husband of three decades, Eric Mumford, whom she often refers to as "Big E."
In an op-ed piece Toler wrote for the HuffPost in 2012, she recounted how "Divorce Court" helped her realize what was going wrong in her marriage, and how it eventually saved her relationship.
LEARNING FROM OTHER COUPLES
As Toler explained, she learned a valuable lesson from the couples that went on the show but had no idea how their marriage had gone awry in the first place.
Toler said the "divorce" from the show was amicable and took place because she wanted a different direction for the show.
In the short time that the couples had to share their story, each part would often be surprised to hear what the other had to say, which denoted a big failure in communication.
"They often found that they were coming apart not because one or both were wrong, but because of unexamined needs," the judge wrote.
Seeing that scenario play out before her, helped the judge figure out what was going wrong in her own marriage.
MAKING TOO MANY COMPROMISES
When they met, Mumford was already a father of four and had gone through a failed marriage. He had made many sacrifices for the sake of his family, while Toler was brand new in the art of marriage and raising children.
"When he looked at me, he saw new and unencumbered. He saw me as the first installment in a lot of choices he was owed," Toler explained and added:
"When I looked at Big E, I saw stable, safe, and secure."
Despite having four children already, Mumford was willing to give Toler the kids she wanted, so they had two more sons. But after that, the judge said, everything else was off the table for Mumford.
Whenever they didn't see eye to eye in a situation, or if Toler wanted something that Mumford didn't, he would object.
However, instead of engaging in a discussion, Toler decided to back off every time and let him have his way to avoid conflict.
Over time, and without noticing, Toler taught her husband that with the mere furrow of his brow, he could make her stop pushing and back off her position. As she reflected:
"I was saying 'I'm sorry' for even wanting to do something he didn't like."
So, by the time they reached their 19th anniversary, he was annoyed with everything she did, and she wasn't confident in her home.
After Toler had her "aha!" moment on the show, she realized she had to step back and look at her marriage from the bench.
Then, she started an open discussion with her husband to try and fix their inconveniences, a discussion that went on for 18 months.
However, once she got past the anger and misunderstanding, and started really exploring and communicating her fears, it didn't take long before he followed suit.
"We then decided to fight the problem instead of fighting one another," Toler wrote in her piece.
She added that while the process they went through doesn't guarantee they will live "happily ever after," they're being mindful of each other, and continued:
"We no longer act on that right-now feeling without considering long-term consequences. We have made a conscious decision to be married."
Toler and Mumford recently celebrated their 31st wedding anniversary. While their marriage seems to go well thanks to what Toler discovered on "Divorce Court," it was her relationship with the show what came to an end.
Toler said the "divorce" from the show was amicable and took place because she wanted to go in a different direction with it, but the negotiations were not successful.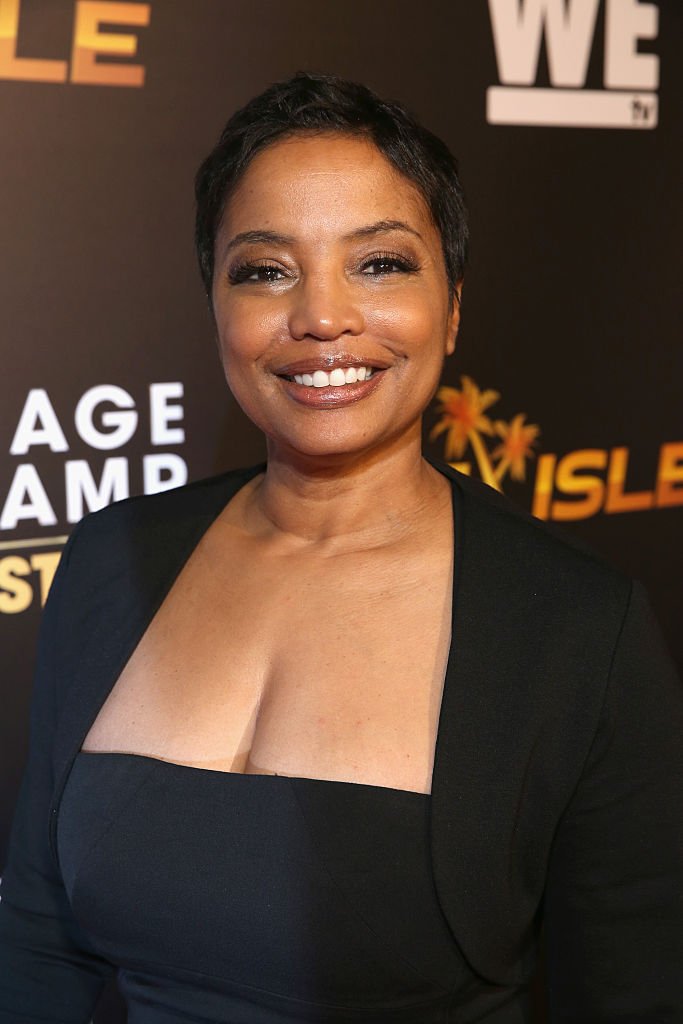 Lawyer Lynn Toler attends the WE tv premiere of "Marriage Boot Camp" Reality Stars and "Ex-isled" on November 19, 2015 | Photo: GettyImages
Talking to AJC about spending more time than usual at home with her husband because of the quarantine, Toler says she's not worried about where they stand because they had developed their way to communicate.
"We understand it's the issue; it's not us," she said, adding that whenever she has to say something negative, she goes in low and slow to let it be clear she doesn't want to start trouble.
"I am just trying to resolve it," she concluded. "We raise it. We resolve it."
Please fill in your e-mail so we can share with you our top stories!