Kenny Lattimore Married Judge Faith Jenkins in Luxe LA Wedding & She Shared Gorgeous Pics
Kenny Lattimore and Judge Faith Jenkins released photos of their weekend wedding which included guest performer Stevie Wonder. The bride wore a beautiful lace gown and her groom was dressed in a tuxedo.
Kenny Lattimore and Judge Faith Jenkins are officially husband and wife. The couple tied the knot on March 8 and released a few photos from the lovely occasion.
STRAIGHT OUT OF A FAIRY TALE
Faith was a vision in white in one of two images she shared on her Instagram. Her lacy strapless gown had a long sheer veil with lace trim. Her groom stood next to her much like a true to life Prince Charming dressed in a double-breasted tuxedo with gold buttons.
The couple wed at the First Congressional Church in Los Angeles where they sealed their union with a romantic kiss. Faith also shared a photo of that magical moment.
The couple who met on a blind date publicized their relationship in September 2019 when they announced their engagement.
In her caption, the newlywed was grateful to be surrounded by friends and family as she married "a man who continues to amaze me with his love, honor and leadership every day of our journey." She also revealed that Stevie Wonder sang her favorite song as she walked down the aisle towards her "true love."
"Yesterday was an absolute dream!" she wrote.
Meanwhile, Kenny was equally overwhelmed with feelings when he reposted their wedding photos and wrote,
"My heart is full to have you @judgefaithjenkins as my beautiful, brilliant, sweet kind bride. You are my new beginning like the dawn of a new day. I love you. Let's do life to the fullest!!"
ANNOUNCING THEIR ENGAGEMENT
The couple who met on a blind date publicized their relationship in September 2019 when they announced their engagement.
"To say you are the total package is a vast understatement," Kenny had written. "You are powerful and passionate about life and yet your presence brings me so much peace…I'm ready to make you mine forever," he added.
Faith likewise expressed her happiness in meeting "one of the kindest, most genuine souls on the planet." She claimed,
"In a world where I was told my standards were too high, you came in my life from day one & exceeded them all! You made me thankful that I refused to settle."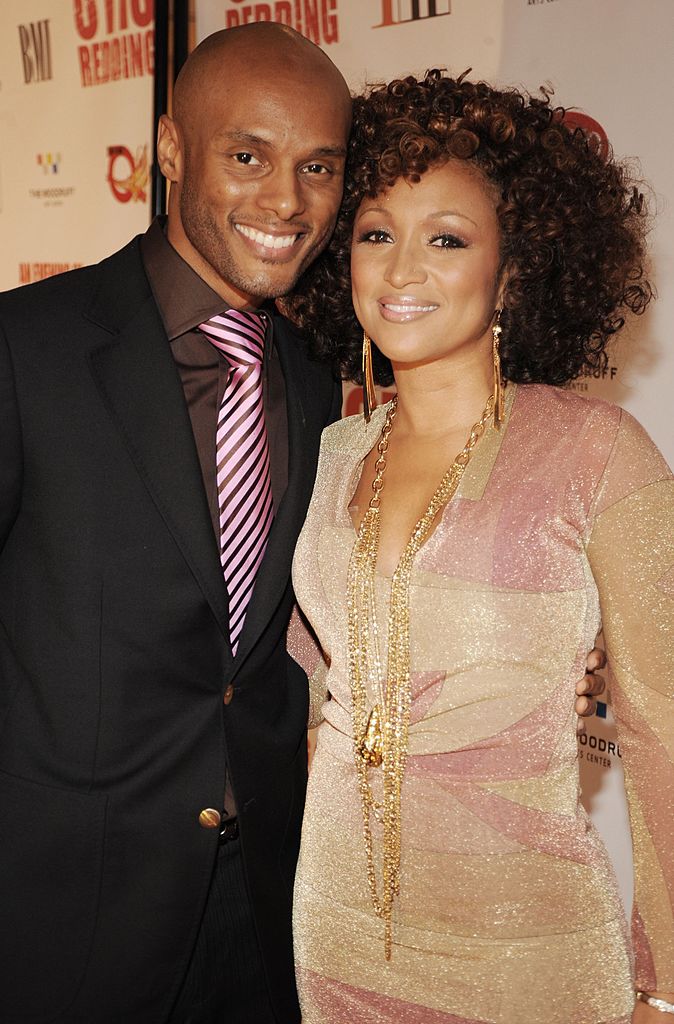 Faith, a former Miss Louisiana, currently stars in her own court TV show, "Judge Faith." Her husband who's an R&B singer was previously married to fellow singer Chante Moore. They wed in 2002 and split in 2011 after collaborating in two albums. They have a son named Kenny Jr. 
Congratulations to the newlyweds!