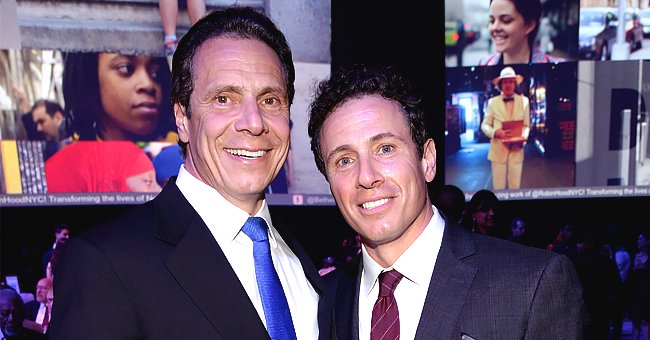 Getty Images
Andrew Cuomo Says He Played Father and Brother Role for CNN's Chris Cuomo While Growing Up
Governor of New York Andrew Cuomo reveals that he had to step in and act as a father to his younger brother, Chris Cuomo, while they were growing up.
New York Governor Andrew Cuomo recently sat down to chat with radio personality Howard Stern on his radio show. The governor opened up about his relationship with his younger brother, Chris, who recently revealed that he had the novel coronavirus. He said:
"I'm 13 years older than Chris. My father was governor so [he] was very busy, so I was somewhere between a father and a brother role always."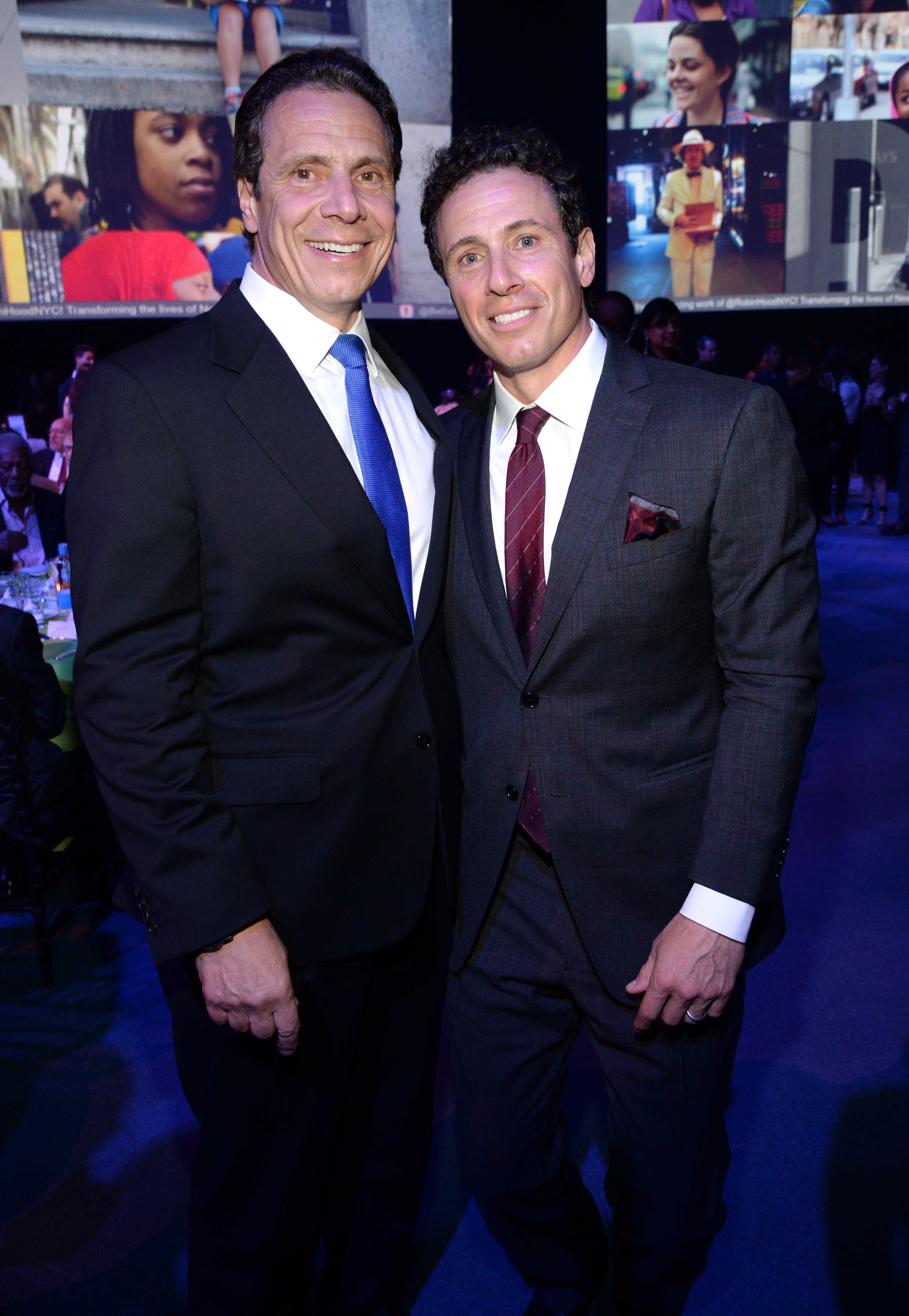 New York Governor Andrew Cuomo and Chris Cuomo attend The Robin Hood Foundation's 2015 Benefit on May 12, 2015, in New York City. | Source: Getty Images.
Cuomo confessed that while his father was always busy with his political duties, little Chris was always left behind, and this made him feel sorry for his younger brother.
He said that Chris was a very special person and that urged him to find a way to strike a balance. 8-year-old Andrew was already stepping into the role of campaign manager for his father, so balancing both roles was a lot for him.
Amid the global health climate, Andrew, as a governor, and Chris, as a news anchor, both have important roles in keeping people safe and informed. What's more heartwarming is the lighthearted and reassuring manner in which they do so.
The Cuomo brothers have significant roles to play amid the pandemic.
In recent weeks following the onset of the pandemic in America, the brothers have become a favorite pair of Americans watching and listening from their homes.
The two share a bond and a rapport that makes things a little less intense. Speaking about their bond, Andrew said:
"Well, and it's also 100 percent genuine. I don't even have an alternative. And that is how I feel—it's just pure, genuine, authentic."
Although the brothers have an easy, humorous air about them, a source revealed that they take their jobs very seriously, and respect each other deeply.
Other than doing all they can to keep people safe and informed, the Cuomo pair are also notorious for the huge crush that lots of people on the Internet have on them.
Dubbing it as the "Cuomo crush," many people have appraised the brothers for their looks. Andrew and Chris confessed that they thought the whole thing was cute.
Chris passed a snide comment saying he didn't understand why people found his brother handsome. The two have, however, not allowed the comments to distract them from their responsibilities.
Chris, 49, was diagnosed with COVID-19 late in March and has been hosting his CNN segment "Cuomo Prime Time" from his Long Island home while doing his best to recover from the disease.
Please fill in your e-mail so we can share with you our top stories!