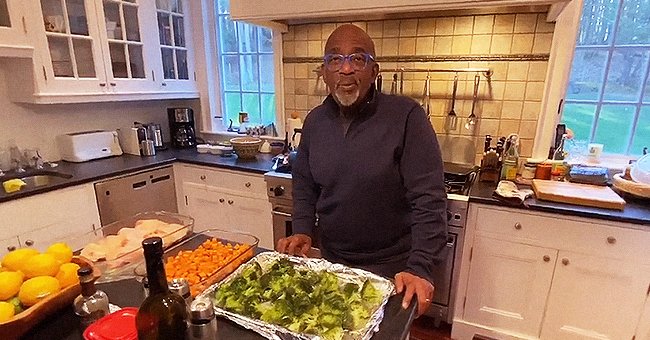 Instagram/alroker
Al Roker Shares Recipe to Make Delicious Chicken with Broccoli & Sweet Potatoes

Acclaimed weatherman Al Roker gave fans a peek at his luxurious kitchen while showing off his culinary skills on "What We are Cooking."
A recent post on Al Roker's Instagram page showed the Guinness World record breaker getting busy in the kitchen while he displayed his cooking skills to fans.
In the video, the TV star stood while addressing followers and informing them of the delicacy he was trying to prepare.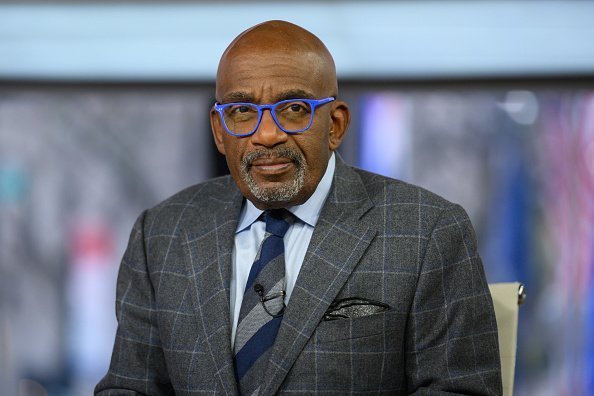 An image showing Al Roker on "Today" on Tuesday, November 19, 2019. | Photo:Getty Images
WHAT'S COOKING?
The NBC star started his video by introducing himself and his cooking co-host, Nick, whose voice resounded from behind the camera. Next, Roker listed off his ingredients while chipping in a few thoughts of nutritional benefits. Just as he informed fans of his delicacy, he wrote in his caption:
"What we are cooking: Pan Seared Chicken Thighs, Broccoli & Sweet Potato."
Dressed in a navy blue ensemble that matched the frame of his glasses, the "NBC Today" host carried fans along at every step and process he took while preparing his chicken meal. Nick wasn't left out as he chimed in from time to time, while Roker worked.
FANS WERE GLAD
Al wasn't the only one enjoying being in the kitchen as fans were excited to be part of his virtual show. While some cheered him on, others wanted to know his recipe. Nick also caught fans' attention as they gushed over him in comments.
His daughter also recently made headlines after getting a surprise proposal.
An excited fan mentioned, "Every day, you guys make me smile." Someone said about Nick, "Nick is so adorable." An awestruck fan exclaimed, "Off the railsssss. Love you guys!"
COOKING HACKS AMID LOCKDOWN
Since the outbreak of the novel coronavirus, many shows have not been able to air due to the "stay at home" rules, and Al, just like many show hosts, improvised with virtual presentations.
In one of his "home" cooking series, the 65-year-old media mogul shared some baking hacks with fans while showing them how to make crispy bacon.
He advised that baking should be about 375-400 degrees while flipping the bacon a couple of times results in the crispiness.
WEDDING BELLS
Al Roker might be cooking up a storm from time to time amid COVID-19 and getting fans' attention, but his daughter also recently made headlines after getting a surprise proposal.
Speaking with People, the weather expert shared that his daughter's finance, Weasley Laga, had contacted him before popping the "question."
Al said in admiration, "He's a wonderful young man. They've been dating a little more than a year or so. She's just happy, and that's all you want for your kids."
Roker's daughter, Courtney, showed all shades of excitement as she shared the happy news on her Instagram page. Her star dad followed suit with a lovely post of his own.
Please fill in your e-mail so we can share with you our top stories!