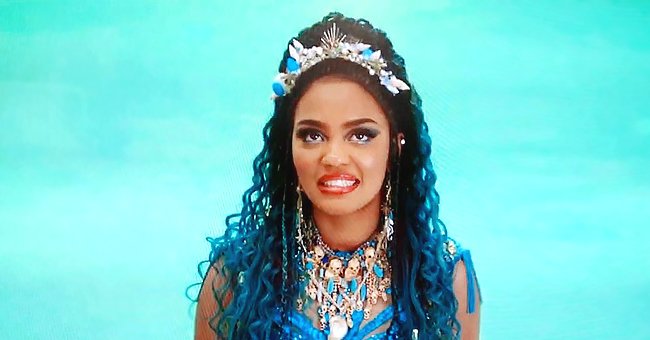 instagram.com/chinamcclain
China McClain of 'ANT Farm' Shares Hilarious Photo Wearing Blue Dress & Statement Jewelry
The Disney star has no problem in making fun of herself, and she shared a candid moment in the middle of filming with her social media followers for them to laugh along.
On April 15, 2020, 21-year-old actress and singer China McClain shared a behind-the-scenes image of one of her fan-favorite projects that showed her sense of humor and delighted her followers.
McClain took to her Instagram account to post a screen test of herself dressed up as her character from Disney's "Descendants" franchise, the mermaid Uma, daughter of the evil Ursula from "The Little Mermaid."
The "Black Lightning" star appeared wearing her character's attire, complete with long blue locks and an elaborate necklace made out of small skulls, and she was caught making a funny face that her fans had fun commenting on.
"The best queen of the sea," a user called her. "You have some of the best facial expressions," a devoted fan wrote. Yet a third, creative person interpreted McClain's face as if she was wondering:
"Who used all the toilet paper?!"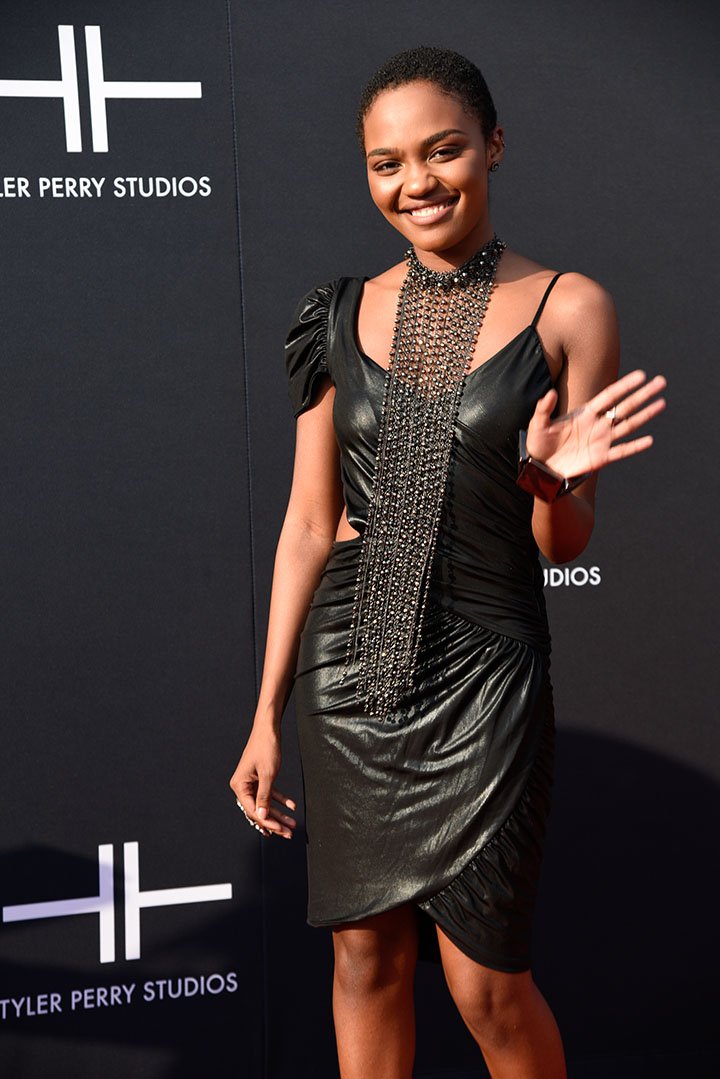 China Anne McClain attending Tyler Perry Studios grand opening gala at Tyler Perry Studios in Atlanta, Georgia in 2019. I Image: Getty Images.
THE BIG CHOP
Even though her TV characters don't show it, McClain made a radical style choice a couple of years ago when she went on to cut off her curls, as she revealed in another Instagram post back in July 2019.
"It's gone by the way guys. I cut it off close to a year ago," McClain captioned the surprising photo that pictured her with very short hair and looking gorgeous as usual, if not more.
And while the move could have been shocking for both Disney fans and comic book fans, her look was actually very well received among her fan base.
"If you looked up beauty in the dictionary the definition would be you," an admirer kindly replied to the post. "I'm gonna cut mine too!!! Inspiration!!!" another person expressed.
LOSING A LONGTIME FRIEND
McClain recently had to face a difficult loss after she was hit by the sudden death of her friend and co-star of more than ten years, late Cameron Boyce, who passed away from an epileptic seizure on July 6, 2019, at age 20.
Just a few days after the tragic event, "Descendants 3," on which McClain co-starred with Boyce for the last time, premiered, which was emotionally overwhelming for McClain.
"I don't know if I'm going to make it through it tonight. He's my best friend. He was the most fun person to be around. He was so pure and innocent," McClain told TMZ hours before the premiere.
McClain withdrew from social media for a few days as she processed the news in the privacy of her home, and she returned with a final video message to share her feelings, thanked her supporters, and say a final goodbye to her friend.
Please fill in your e-mail so we can share with you our top stories!