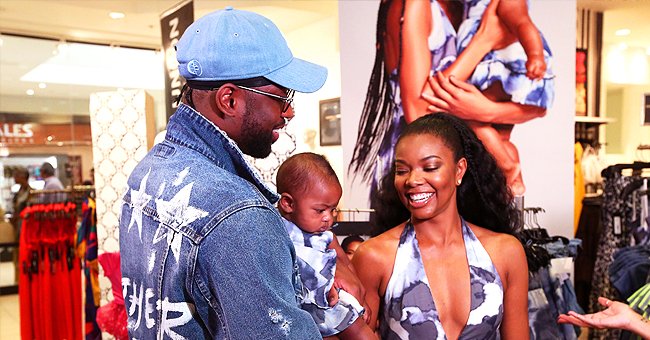 Getty Images
Gabrielle Union of 'LA's Finest' Shares Funny Video of Daughter Kaavia Trying to Work Out
No one's never too early to start getting fit. Kaavia James, the daughter of Dywane Wade and Gabrielle Union, appears to be using this quarantine period to get started on that.
Late last week, Kaavia's Instagram page hosted a video of herself on the workout mat. While an older person looked after her, the one-year-old tried to get some leg lifts done.
It didn't particularly work out, of course, but it's sure fun to see Kaavia try. At the end of the clip, she and her trainer soon rolled over on the mat and were having fun.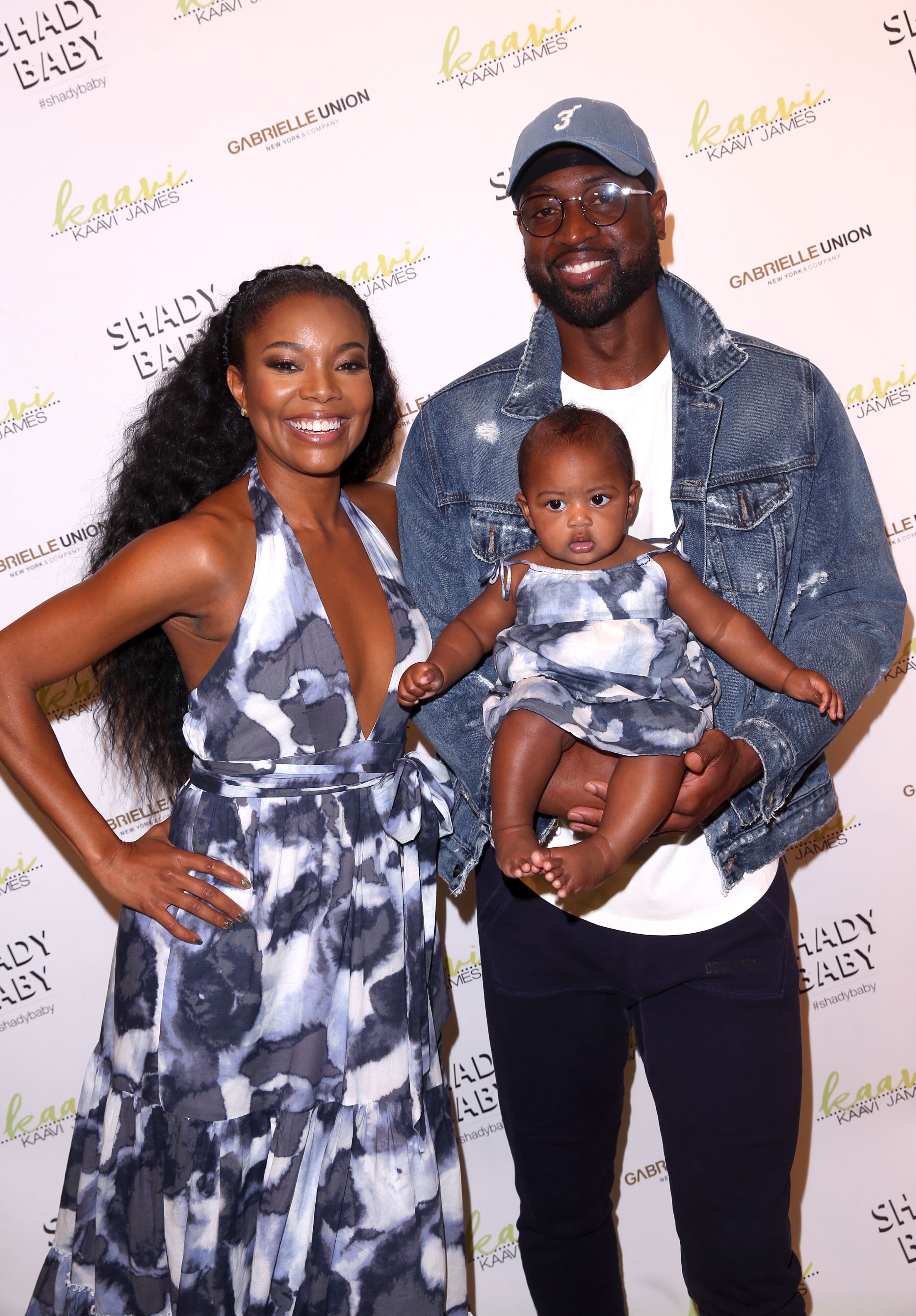 Gabrielle Union, Dwyane Wade, and Kaavia James Union Wade visit New York & Company Store in Burbank, CA to launch Kaavi James Collection on May 09, 2019 | Photo: Getty Images
The cute baby even got a couple of tickles for her troubles. It's not a complete workout, but at least she appears to be showing some effort.
Kaavia and her parents are some of the many celebrities that have kept fans engaged in this self-isolation period. This video, however, is perhaps the first that shows her doing some physical workout. She captioned the clip:
"Oh we WORKING OUT working out today sis? Ima start with a single leg lift ????"
As for most other pictures, she's usually been with her parents. Earlier this month, Kaavia and her mother showed off their matching looks — identical curly hair.
Since then, however, it's been one adorable picture after another. The toddler has even shared photos of herself in a bathtub, showing that she's already gearing up for the glamorous life.
Little Canon Curry could soon be trying out for an NBA team.
It's also worth noting that Kaavia isn't the only celebrity baby doing some workouts. Canon Jack Curry, the son of Golden State Warriors point guard Stephen Curry, also showed what he's got.
In a post from earlier this month, Stephen showed off his son working out in the family gym. He captioned it:
"Canon trying to show us up and be the hardest worker in the room this am! Questionable form but we will take it..."
The little boy got on all fours for some pushups and even did up to four sit-ups. It doesn't look too bad from the young Curry. Steph also did a little bit of motivation, as he helped hype his son.
Comments on Steph's video ranged significantly, with some pointing out that little Canon Curry could soon be trying out for an NBA team.
Even Dwyane Wade, Kaavia's father, got in on the fun with some laughter emojis of his own. He can most likely relate to the desire to keep your kids fit.
Soon enough, the new generation could be ready to take on the league by storm. It doesn't seem too bad to get some workouts in now.
Please fill in your e-mail so we can share with you our top stories!