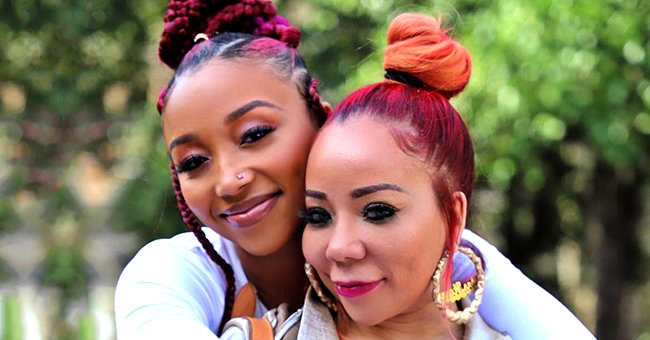 Instagram/zonniquejailee
TI's Wife Tiny Harris Says Daughter Zonnique Is Kind & Humble Thanks to Her Christian School

Tiny Harris revealed the reason for her daughter, Zonnique's humility in a throwback post paying tribute to her 24-year-old.
It was daughter appreciation day for Tiny Harris who paid tribute to her eldest, Zonnique Pullins in a sweet Instagram post. Tiny shared a throwback of her 24-year-old, proud of what she's become.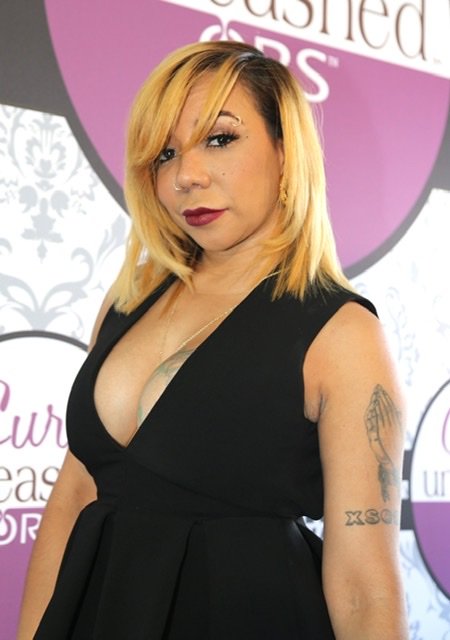 Tiny Harris at the 2014 BET Hip-Hop Awards. | Photo: Getty Images
A photo of Zonnique as a young schoolgirl graced her mother's social media feed. Tiny explained it was her daughter's early education that molded her to become the "humble and cool" person she is today.
"She went to Christian academy until the 8th grade! Foundation is everything!! Always my Pride & Joy! Just a lil of my appreciation of how amazing my daughter is to me!!"
Zonnique is Tiny's daughter with her previous boyfriend, Zonnie Pullins and the stepdaughter of Tiny's husband, TI. Tiny has every reason to be proud of her eldest child who has proven to be quite an achiever in her young age.
Tiny and Zonnique have such a strong bond that they even acquired eye color implants together back in 2014.
At 22, Zonnique had purchased her own home. She used her earnings as a member of the girl group, OMG Girlz and from her appearances at her family's reality shows, "TI and Tiny: Friends and Family Hustle" and "Growing Up Hip-Hop Atlanta."
Tiny brimmed with pride when she shared the news on her Instagram showing a photo of her daughter holding the keys to her new home.
"Super proud of My 1st. @zonniquejailee she bought her first house today!! Congratulations my beauty Queen… Your mama loves u lady!"
Tiny and Zonnique have such a strong bond that they even acquired eye color implants together back in 2014. Mother and daughter returned home from Tunisia with icy blue eyes that have become their trademark ever since.
However, Zonnique confessed a few years later that the eye color change turned out not to be the best decision. She revealed it brought on complications including the prospect of going blind.
That's when she began the process of reversing the procedure and reverting back to her original brown eyes. On the other hand, her mother didn't seem to suffer the same fate at her and continues to sport her blue eyes.
As for her personal life, Zonnique seems to have found her happiness in her rapper boyfriend, Bandhunta Izzy. They've been dating since June 2018.
Tiny approves of him and she even refers to him as her "newest son." However, TI is more skeptical of the relationship knowing full well the lifestyle that comes with being a rapper. Regardless, he remains supportive of Zonnique's happiness and gives Bandhunta the benefit of the doubt.
Please fill in your e-mail so we can share with you our top stories!