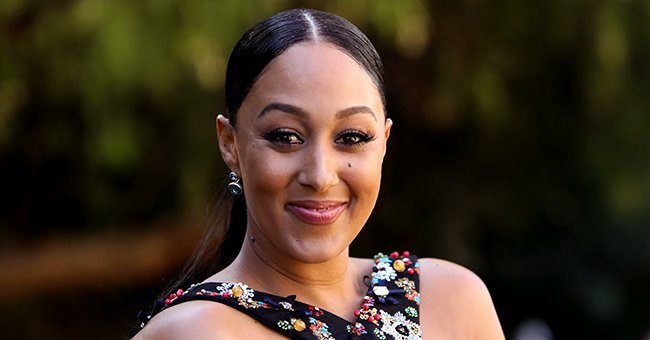 Getty Images
Tamera Mowry Dolls up for 'The Real' Home Broadcast
Tamera Mowry continues to practice her makeup skills as she works from home for "The Real" amid the COVID-19 pandemic.
Tamera Mowry usually has a makeup artist ready to help her get ready for her daytime talk show "The Real," but since their directive to work from home, she's had to do it herself. Luckily for her, being on quarantine has given her a lot of time to practice.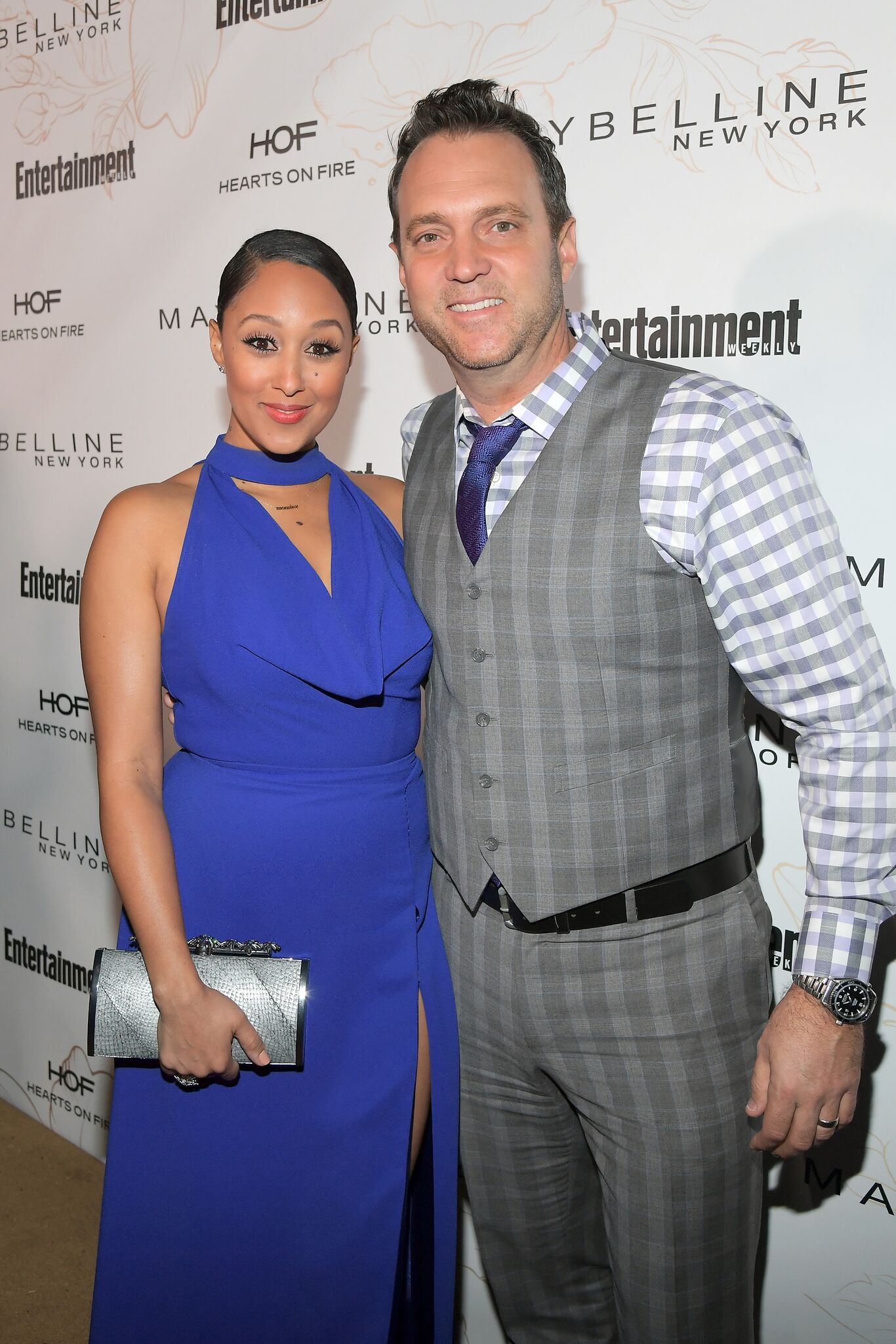 Tamera Mowry and Adam Housley attend a Hearts on Fire event | Source: Getty Images/GlobalImagesUkraine
PRACTICING HER MAKEUP SKILLS
Now, Tamera took a quick selfie of her latest makeup look, which featured mauve and brown eyeshadow, winged eyeliner, rosy cheeks, and a glossy lip. She made sure to maximize the weekend vibes she was feeling by dressing in a casual orange and white top.
"Fun fact: This quarantine and working for "The Real" from home has forced me to amp up my make-up game."
BUSY WITH MOTHERHOOD
When she's not working on her TV show, Tamera is busy spending time with her husband and kids. Recently, the Mowry-Housley family celebrated Easter and it was a fun-filled affair with a lot of easter egg decorating.
Although this year's Easter celebration is different from how they usually spend it, Tamera remained grateful for being able to spend it with her immediate family. She compared her situation to those who have it worse, and let them know that her heart and prayers are with them.
A more daunting task is ahead of her, and it's shaping her kids to be good people.
SHE'S DONE HAVING MORE KIDS
Tamera and Adam share two kids together, Aden and Ariah. While she enjoys motherhood a lot, she previously shared that she was done having children as parenting is a lot of work.
Mowry-Housley has a lot on her plate. She is an actress, a talk show host, a businesswoman, a wife, daughter, sibling, and mother. That said, having more children is off the table for her as she wants to have time for herself despite everything she's already doing.
SHE'S FACING A VERY DIFFICULT TASK
She adds that she's done with the stage where she's taking cute pictures with her babies, and done breastfeeding and changing diapers. Now, a more daunting task is ahead of her, and it's shaping her kids to be good people.
"I am trying to instill some really good characteristics and morals into my children's lives."
She's been doing this by teaching them how to clean up after themselves, reminding them that she is their mother, not their maid.
Please fill in your e-mail so we can share with you our top stories!