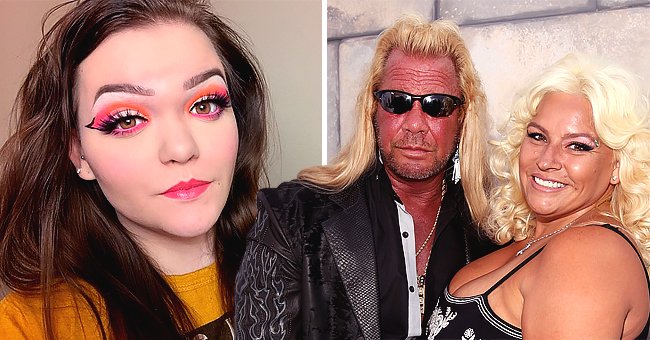 instagram.com/bonniejoc Getty images
Beth & Duane 'Dog' Chapman's Daughter Bonnie Working at Grocery Store during Pandemic
Beth and Duane Chapman's daughter, Bonnie, revealed how things have been with her working at a grocery store during the novel coronavirus pandemic.
When the world is struck by something that has never been seen before, everyone adjusts and tries to make the most of the situation to help make things better while keeping safe.
Bonnie Chapman, daughter of Duane "Dog" Chapman and Beth Chapman, took to Instagram to share some exciting details about her life and how she has been making the most of the lockdown.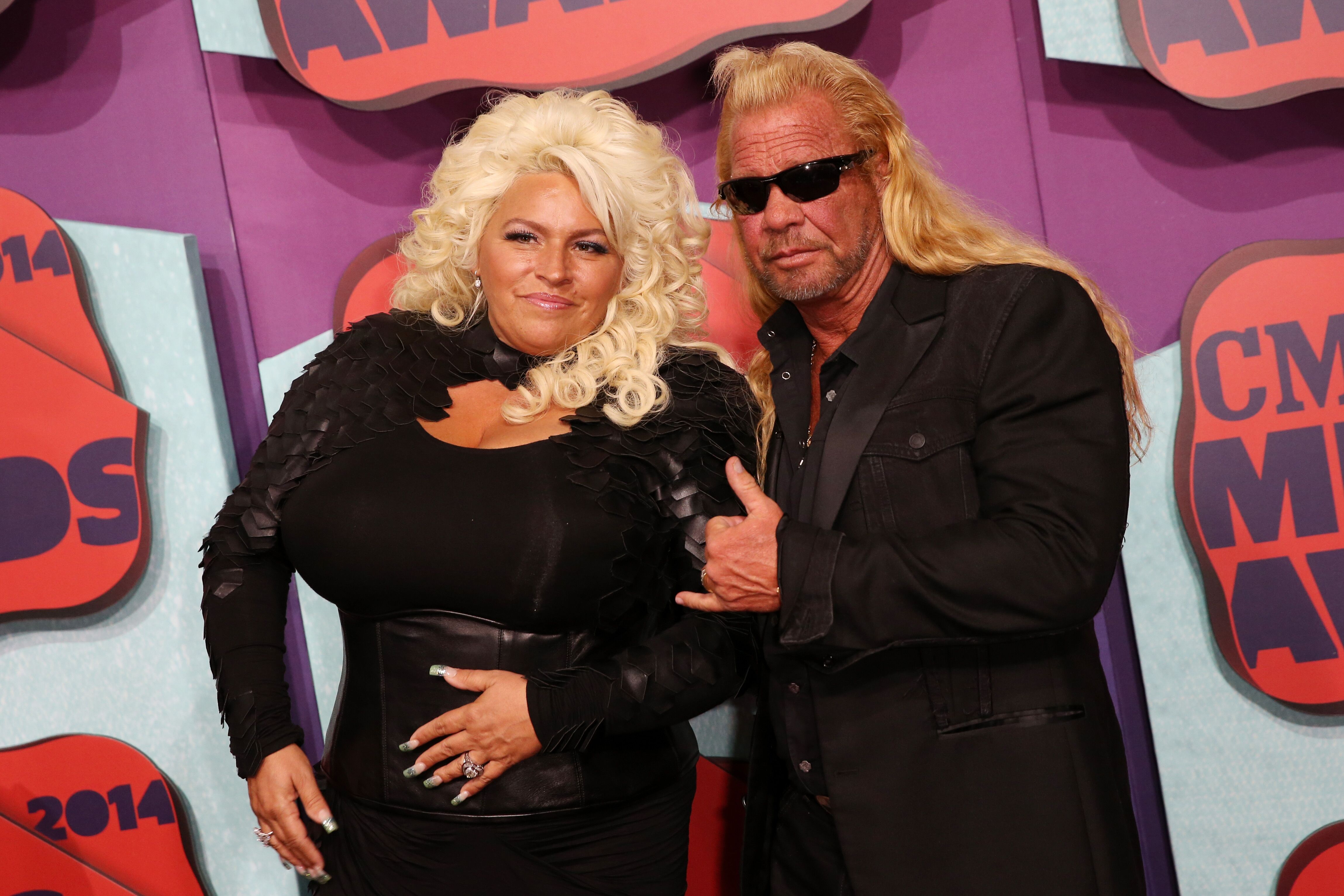 Beth and Duane Chapman at the CMT Music Awards at the Bridgestone Arena on June 4, 2014, in Nashville, Tennessee. | Photo: Getty Images
In the post, she shared a picture of herself with her makeup done, and told fans and followers that she had been working to pass the time as her job required her to go out each day.
Bonnie Chapman also wanted to know how people were holding up during these times. The caption of the post read:
"How're you holding up? I'm doing ok, working at a grocery store rn and it's just so packed with people."
Talking about the picture she posted, Bonnie revealed that she does not remember what was used to achieve the look as it had been almost one month since she took the picture.
The image showed Bonnie looking beautiful with her made-up face. She had gone for a full facial makeup that accentuated the beauty of her face.
Following the death of her mother Beth from throat cancer, Bonnie has been trying to cope.
With perfectly carved eyebrows and neatly done eyelashes, Bonnie's makeup highlighted the beauty of her brown eyes. The pink shadow also matched the lipstick she had used. And with her hair fluffed, one cannot deny how gorgeous she looked.
Lovers of Bonnie took to the comments section to express how glad they were that she was doing fine and trying to do her job. Someone advised her saying:
"Hang in there sweet girl. Hard work ALWAYS pays off?✨✨✨✨✨."
Others also encouraged Bonnie to keep up the good work while sharing stories of how they had been contributing their little quota to help make things easier for those around them.
Bonnie is the first daughter of Beth and Duane Chapman. The 21-year-old who is a makeup artist has a younger brother named Gary. While the two were the only kids of Beth and Duane, they have half-siblings from both parents.
Following the death of her mother, Beth, from throat cancer, Bonnie has been trying to cope with it and help her father overcome his loss by supporting his love interest in Francie Frane.
Bonnie, who bears a striking resemblance to her mother, has expressed that while it is hard to lose a loved one, it is best that one moves on and finds love again.
Please fill in your e-mail so we can share with you our top stories!