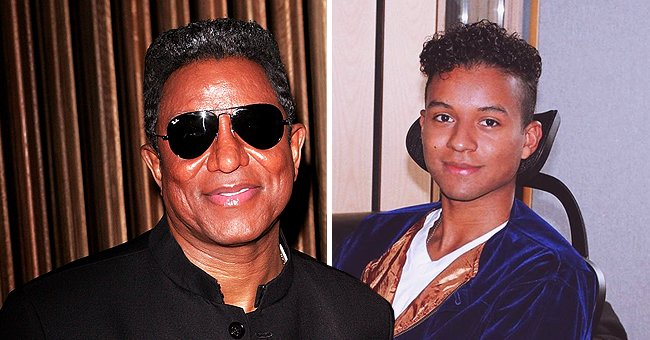 Getty Images
Jermaine Jackson's Son Jaafar Is Following in His Father's Footsteps
Under the guidance of his father, the young singer has long worked on his music. Last year he made his debut as a prominent artist by releasing his first single and also his first music album.
Jaafar Jeremiah Jackson was born in Los Angeles, California, on July 25, 1996. He is the seventh of eight children of singer-songwriter and producer Jermaine Jackson, and the second son of Alejandra Patricia Oaiaz. And if you did not know, he is also the nephew of the King of Pop, Michael Jackson.
However, that is not the only musical heritage that Jaafar has, since LaToya and Janeth Jackson are also his aunts. But it seems he does not need any of that recognition since his own talent is leading him to achieve success on his own merits.
Jaafar's musical career is just beginning, and his work has already awakened fans who enjoy his music. His father is very proud of the work he has done so far, and the young singer acknowledges his father's support. On Father's Day last year, Jaafar wrote on his Instagram:
"Happy Father's Day dad! Beyond thankful and blessed to have you as my father."
COMPLICATED FAMILY
The Jackson family is not only known for its contribution to the world of music. Sadly, they are also known for their complicated relationships. In fact, Jermaine has also starred in a few turbulent episodes with his siblings in the past.
Years ago, the ex-wife of Jermaine's younger brother, Randy, and mother of his two children, left Randy to secretly marry Jermaine. This caused a breakup between both brothers for years. Jermaine and Alejandra had three children, Jaafar, Donte, and Jermajesty before they ended up divorcing.
JEALOUSY AND LOVE
For many years, Jermaine apparently was jealous of his brother Michael's dizzying success. Much of this story has been written as well as how both brothers decided to go separate ways and without communication for several years.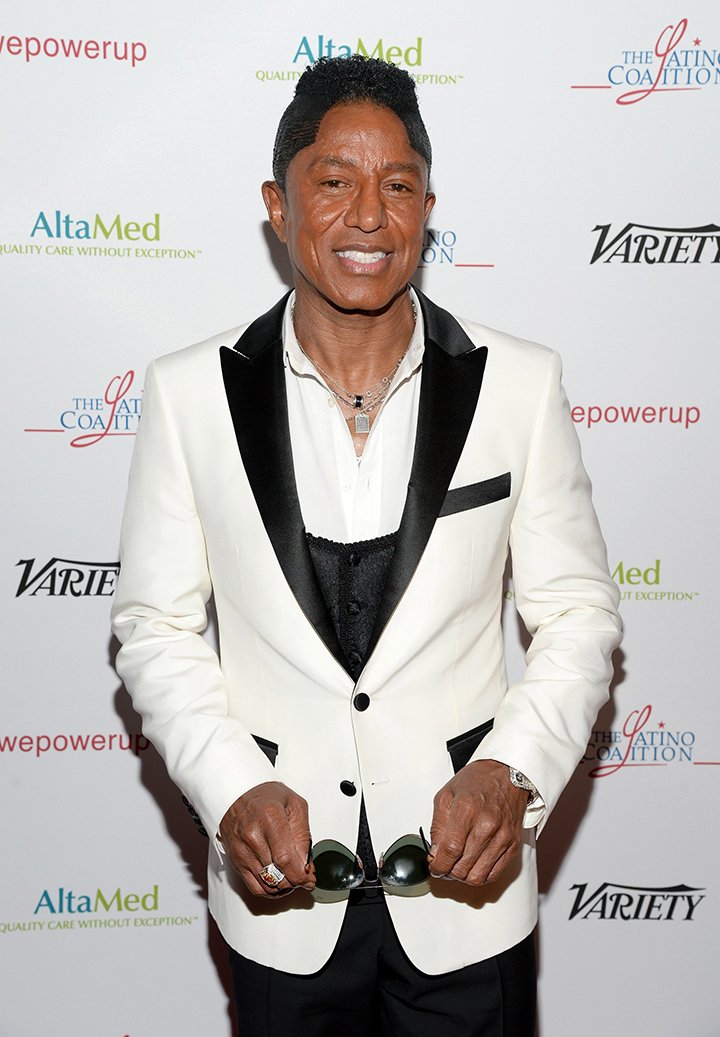 Jermaine Jackson attends the AltaMed Power Up, We Are The Future Gala at the Beverly Wilshire Four Seasons Hotel on May 12, 2016, in Beverly Hills, California. | Image: Getty Images.
One of the phrases that Jermaine used to repeat over and over again, according to a family friend, was that it must be him, and not Michael, who should have had the success and recognition. It is not that Jermaine is not talented and has not worked to become known for his music, but the audience is the one that chooses and it chose Michael.
After all, family comes first and when Michael died, his brother Jermaine was in charge of notifying the media. At the King of Pop's funeral, his brother handled the parting words. The Jackson family, hand in hand with the next generation, continues to contribute with their talent for entertainment.
Please fill in your e-mail so we can share with you our top stories!