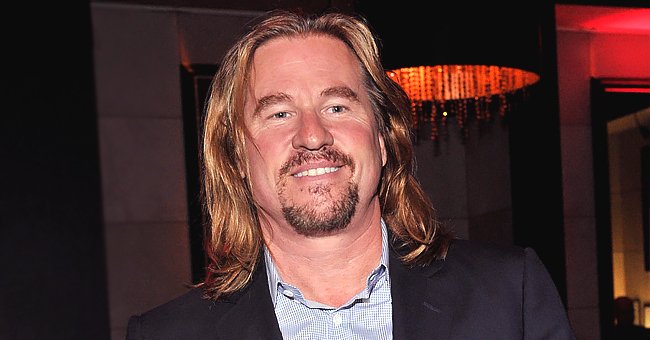 Getty Images
Val Kilmer of 'Tombstone' Feels Better after Tracheotomy Amid Throat Cancer Battle
American actor Val Kilmer underwent a tracheotomy during his battle with throat cancer, and he opened up about his experience with the disease in an appearance on ABC's "Good Morning America."
Val Kilmer made a rare appearance on "Good Morning America" and spoke about his battle with cancer, how he survived it, and the impact the disease had on his voice.
The interview is Kilmer's first in years, with the actor promoting his new memoir, "I'm Your Huckleberry." It allowed him to reveal more details about his tracheotomy and life afterward.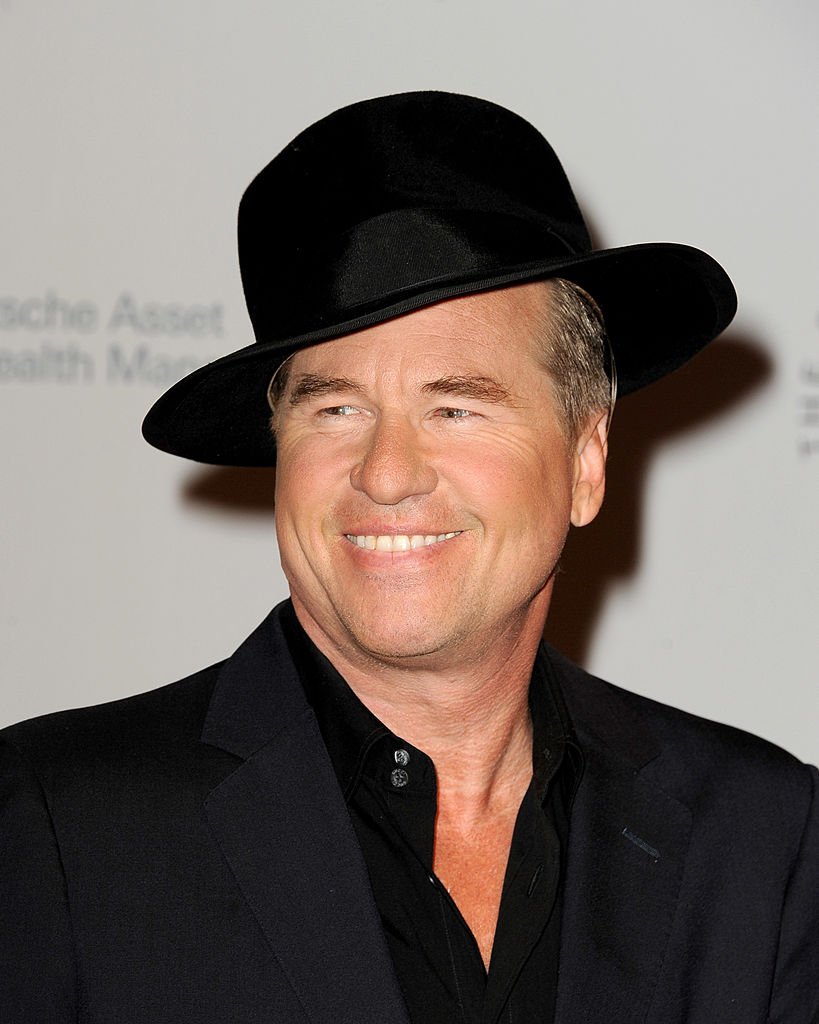 Actor Val Kilmer arrives at the 23rd Annual Simply Shakespeare Benefit reading of "The Two Gentleman of Verona" at The Broad Stage on September 25, 2013. | Photo: Getty Images
Kilmer said he feels a lot better than he sounds, adding that he feels wonderful. The 60-year-old explained that he was diagnosed with throat cancer, but that it healed quickly.
He further explained that the tracheotomy was to enable him to breathe because there was swelling in his throat glands. The actor was asked what he missed most about his voice and he replied saying:
"That I had one! That I didn't laugh like a pirate!"
Val Kilmer had to undergo a tracheotomy, chemotherapy, and radiation in his cancer battle. He also sought help with his Christian Science faith, and also prayed for healing from the disease.
Those efforts ultimately paid off, with the actor now cancer-free. According to him, he has been free for over four years now, with no recurrence of the disease, something he remains grateful for.
The actor talked about his relationship with Hannah in his memoir, recalling the time they spent together in New Mexico.
In Kilmer's new memoir, which is available on Amazon, the actor reminisces about his starring career, which has seen him appear in some hit movies such as "Top Secret," "Top Gun," and "Heat."
The actor also revealed the true details about his recent health struggles. The memoir also features vivid prose, some poetry, and rare pictures of Kilmer.
When it comes to relationships, Val Kilmer can be described as a man who has dated some of the most beautiful women, with his list of past women having the likes of Angelina Jolie, Cindy Crawford, and Cher.
However, one breakup that still haunts the actor, and which he regards as being the most devastating is his breakup with Daryl Hannah, whom he dated in 2001, following their collaboration in the movie, "In God We Trust."
The actor recalled, with fondness, his relationship with Hannah in his memoir, remembering the time they spent together in New Mexico. He wrote that he had suffered a lot of heartaches, but that Daryl was the most painful of all.
Kilmer also paid tribute to Cher for helping him get through some of his darkest days, describing her as someone whose loyalty and steadfast love for her true friends never dies.
Please fill in your e-mail so we can share with you our top stories!