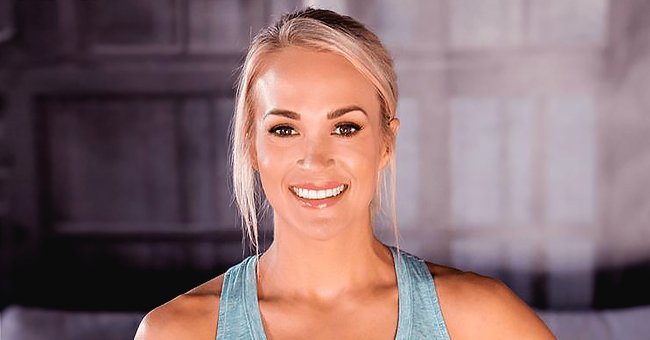 instagram.com/fit52
Carrie Underwood Looks Fit and Toned While Working out in a New Photo

Carrie Underwood is not just a singer, but a fitness enthusiast. She recently put her fit body on show in a new photo shared on the fit52 Instagram page, and she looked stunning.
The picture showed Carrie getting her workout done with a set of weights, which she easily balanced on. The picture showed off her toned arms and shoulder, and there is no denying how fit the singer looks.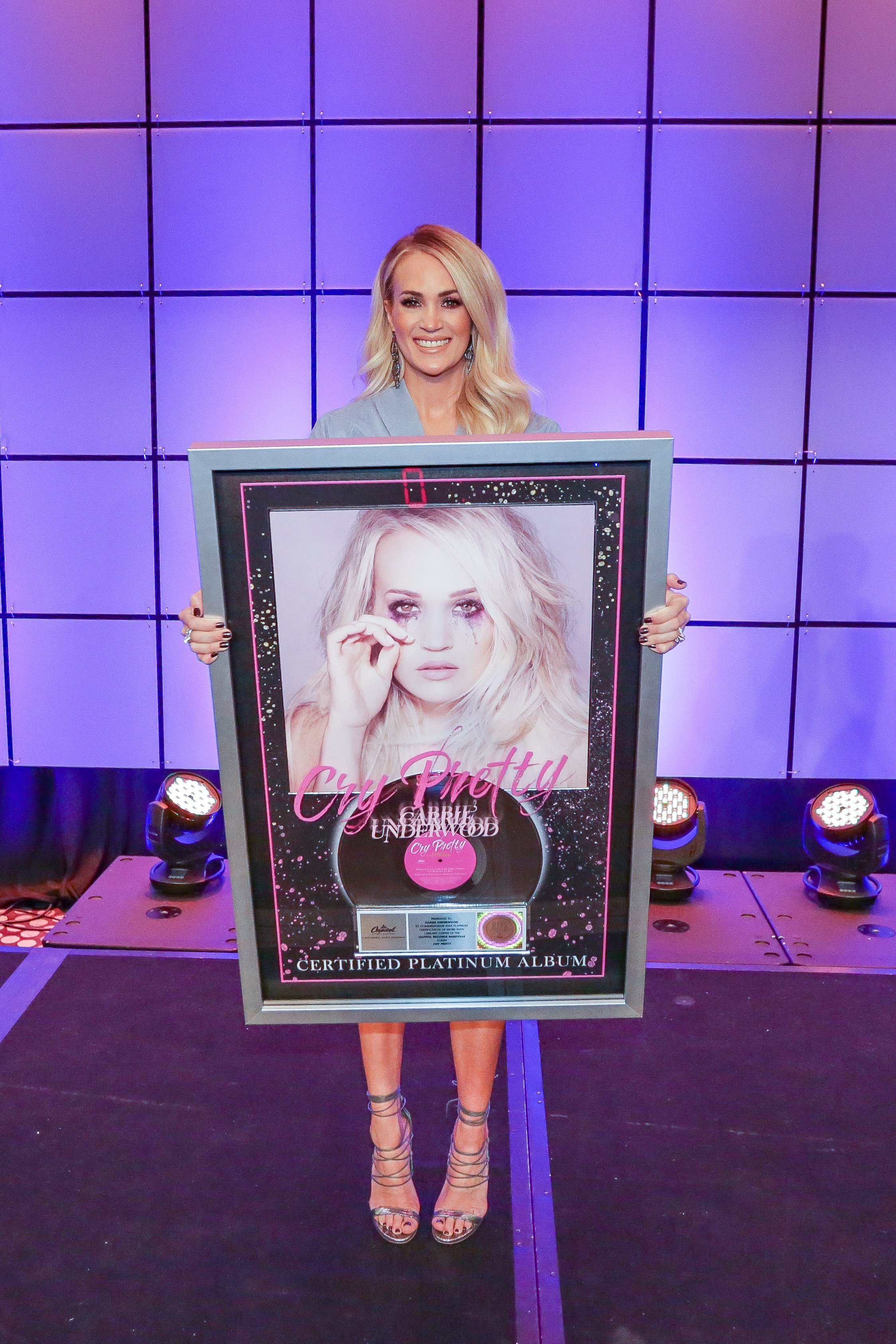 Carrie Underwood with her RIAA Platinum certification for her latest album Cry Pretty in February 2020. | Photo: Getty Images
In the image, the mother of two did a plank row with her head facing the camera. Carrie kept her body in a straight balance on the set of weights, while lifting her left arm at the elbow. Captioning the post, fit52 said:
"Press forward on your path—whether that's fitting in a workout...or choosing a healthy meal. ?? ..."
For the picture, Carrie rocked an all-black ensemble that showed off her tanned and toned arms. The sleeveless top showed off her strong arms, and the spandex showed all the well-toned muscled curves she possesses.
She finished off the look with black and white sneakers and a fitness wristwatch. With her hair packed up in a ponytail, Carrie gave off the fitness vibe.
Interestingly, Carrie had not always felt confident about her body.
Responding to the post, various people gave the answer to what motivated them to stay the path and how they have been encouraged by Carrie to be better versions of themselves.
Some expressed that the mere sight of Carrie's perfectly toned body was enough to keep them going, while others revealed that their circle of friends enabled them to do better. Another helpful response was from someone who said:
"My health ?. I want to look good, but it's more important that I feel good (mind, body, and soul)!"
Carrie, who burst into the music scene after winning the 2005 "American Idol" competition, is a proud mother of two boys — Isaiah and Jacob — whom she shares with professional Hockey player Mike Fisher.
Interestingly, Carrie had not always felt confident about her body. After she won the "American Idol," she felt uncomfortable with how her body looked and decided to starve herself on only 800 calories per day.
While that has changed now, she ensures that she eats well and has even dubbed herself a wannabe vegan.
In all, Carrie, who would love the chance to work out seven days a week, once revealed that setting goals and knowing what she wants has helped her remain fit.
Please fill in your e-mail so we can share with you our top stories!