Akosua Busia of 'Color Purple' & John Singleton's Daughter Hadar Is Mom's Lookalike
The Ghanaian actress, Akosua best Known for her role in the 1985 film "The Color Purple," has a look-alike daughter who recently turned 23.
Akosua's daughter, Hadar, is a product of her short marriage to the late American Film Director, John Singleton.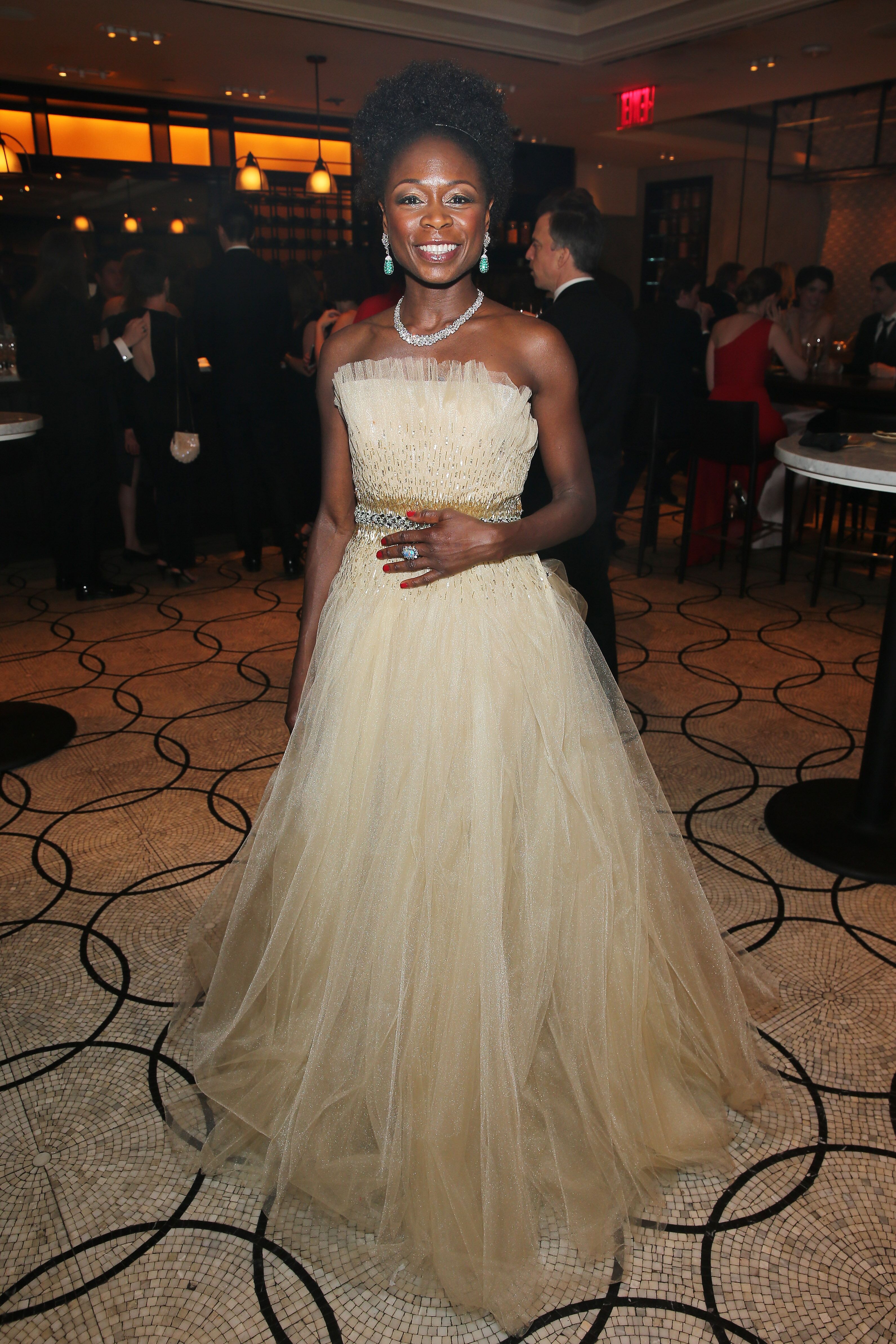 Busia and Singleton divorced in 1997 after just one year of marriage, but they had their daughter, Hadar Busia-Singleton, that same year.
Akosua Busia began landing professional acting roles when she was still a teenager.
The actress earlier this month took to her Instagram to celebrate her daughter on her birthday. The post was a series of clips put together to make one video.
The video which was a compilation of how Hadar's birthday went, started with Hadar having a shower in a tub while her aunties sang a birthday song, then a scene spotlighting an excited Busai making mushroom stuffed pancakes for breakfast. 
The clip also featured the birthday girl with a baby her mum introduced as her birthday surprise, spending time together, and watching a birthday movie with other family members.
Then it closed with the final activity of the day, which was the cutting of the birthday cake amidst cheers and fireworks. 
In the video, Akosua expressed how happy she was to be celebrating her daughter, who she described as her "best creation with the assistance of God."
Hadar has always made her mother proud, and it's no surprise that she described her daughter as her best creation. It would be recalled that in 2016, Busai took to her Instagram to sing her daughter's praises following her graduation. She wrote:
"Hadar Busia-Singleton, becomes the first ever Ghanaian to graduate from Interlochen Arts Academy, the Number One Performing arts school in America!!!"
According to Heavy, Akosua Busia began landing professional acting roles when she was still a teenager with her first on-screen appearance being a small role in the 1979 movie "Ashanti" when she was just 13.
The article further mentions that Busia has also featured in the 2003 movie Tears of the Sun starring Bruce Willis, the 1986 movie Native Sun alongside Oprah Winfrey, the 1995 film The Color Purple, and the popular TV series ER.
Los Angeles Times reports that Busia, following a long-acting hiatus, returned to the stage in 2016 for the Broadway creation of "Eclipsed" alongside Lupita Nyong'o.