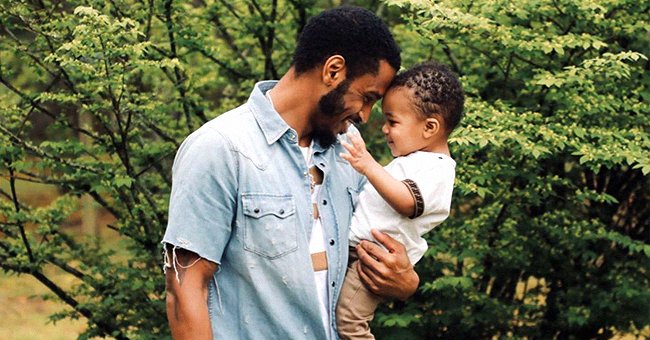 Instagram/treysongz
Trey Songz Shares First Photos of Son Noah's Mom as They Celebrate His Birthday
Trey Songz gave credit to "Noah's Mumma" in a post celebrating their son's first birthday and revealing photos of their family of three for the first time.
A year after welcoming his son Trey Songz finally revealed the identity of the woman who brought his baby to this world. Trey celebrated his son Noah's birthday with a special tribute to Noah's mother who appeared for the first time on his social media.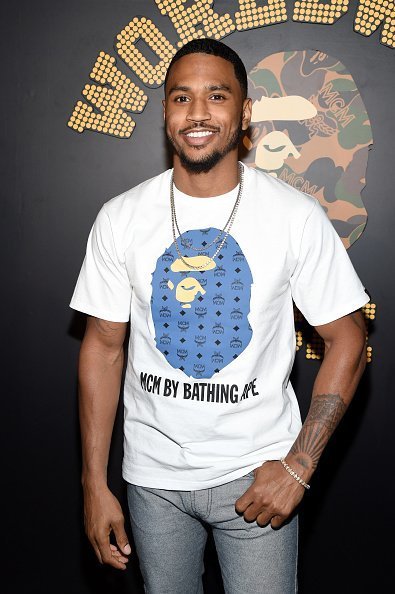 Trey Songz at the MCM x Bape VIP Collection Launch in October 2019 | Photo: Getty Images
The birthday slideshow debuting Treyz's family-of-three featured Caro Colon who the singer referred to as "Noah's Mumma" in his caption. He also thanked Caro for being "a great Mother" and wrote,
"You deal with all the extra's very gracefully. I'll always be eternally grateful."
Trey confessed he's "obsessed" with his son and acknowledged to Caro that "we did that." He also stressed that Caro had a big part of it by adding, "YOU did that."
Prior to giving birth to Noah, Caro planned a baby shower with Trey's mother, April Tucker.
Now that identity of Noah's mother has been made public by Trey, the curiosity over who she is came next. Hollywood Life took the liberty of finding out more about Caro and discovered that she lives in New York and had worked as a dancer at Lust and Stranders.
Prior to giving birth to Noah, Caro planned a baby shower with Trey's mother, April Tucker. Shortly after she gave birth, Trey took to his Instagram to announce their son's arrival and shared Noah's first photo.
Though Caro's identity was kept private by Trey until now, they were spotted together at a basketball game between the New York Nicks and the Brooklyn Nets in November. Noah was also with them.
Prior to becoming a father, Trey was romantically linked to Steve Harvey's stepdaughter, Lori Harvey. When Noah was born, Lori congratulated Trey who has always wanted to have a child.
"Man, I want kids. I've been wanting children before you could even imagine. I raised all the kids in my family," he told Charlamagne Da God in 2015.
Seeing what a doting father he is now to Noah, we are happy that Trey is loving fatherhood as he expected.
Please fill in your e-mail so we can share with you our top stories!