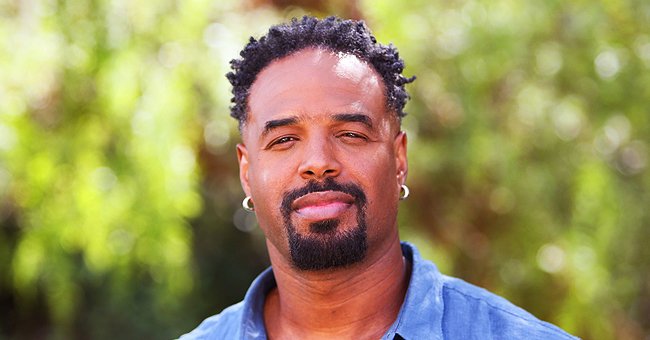 Getty Images
Shawn Wayans of 'In Living Color' Is Doting Father of 2 Daughters and a Son

Shawn Wayans' three children grew up to be talented and kind-hearted people through the guidance of their loving parents.
Despite having a successful career for years, Shawn Wayans takes the most pride in being the father of his two daughters and one son.
WAYANS' AMAZING KIDS
Wayans had two daughters Laila, Ilia, and a son named Marlon, who grew before his eyes and under his guidance. When talking about fatherhood, he said:
"Watching them grow and learn, and being a part of completing a human being is beautiful. I see so many things that I've taught my oldest daughter, and she's learned."
At a young age, the actor's eldest daughter Laila is a musician and an entrepreneur, working with the band Been Stellar and the clothing line 1321bleach. Both of which she promotes on her Instagram account.
Similarly, Laila's younger sister Ilia is also a fashion enthusiast with an online clothing account that sells vintage items.
The youngest child and only son oy Wayans, Marlon, gave his dad a somewhat chaotic time when he turned two-years-old. As told by the actor:
"He is destroying my house by drawing on my couches and breaking all my stuff. He draws stuff for me and shows it to me. There's a nice picture he made for me, but it's on my couch!"
Marlon is named after his father's brother after the siblings made a pact to name their kids after each other.
WAYANS' FAMILY
Wayans himself grew up close to his family, who is successful in the comedy genre. Naturally, Wayans was born with the skill to make people laugh.
Their family came from humble beginnings but had an exceptional talent for bringing laughter into a dull room, which they utilized to make a fortune.
The Wayans siblings have gone into the entertainment industry to make some of the most hilarious movies known today, creating a legacy with their name.
GETTING TO KNOW MARLON WAYANS
Wayans' brother Marlo, who is also an actor, previously starred in the Netflix comedy, "Naked." Like his sibling, Marlon also has a family of his own.
Marlo is the youngest among ten siblings and made his film debut at the age of 16, in "I'm Gonna Git You Sucka."
In 2005, he married Angelica Zackary and together they had two children, Amai, and Shawn, whose name was a result of their pact.
Marlo is also known for starring in the "Scary Movie" film trilogy, which is a parody of scary movies infused with humor.
Please fill in your e-mail so we can share with you our top stories!