Instagram/simonebiles
Simone Biles Shows off Chest Piercing While Posing in Black Top & Jeans With Fishnets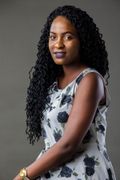 Acclaimed gymnast Simone Biles looked gorgeous in a new social media share as she got glammed and gave fans a dose of her chic style!
Simone Biles was in the mood for dress up as she gave fans a sneak peek of her fashion taste in a new Instagram share.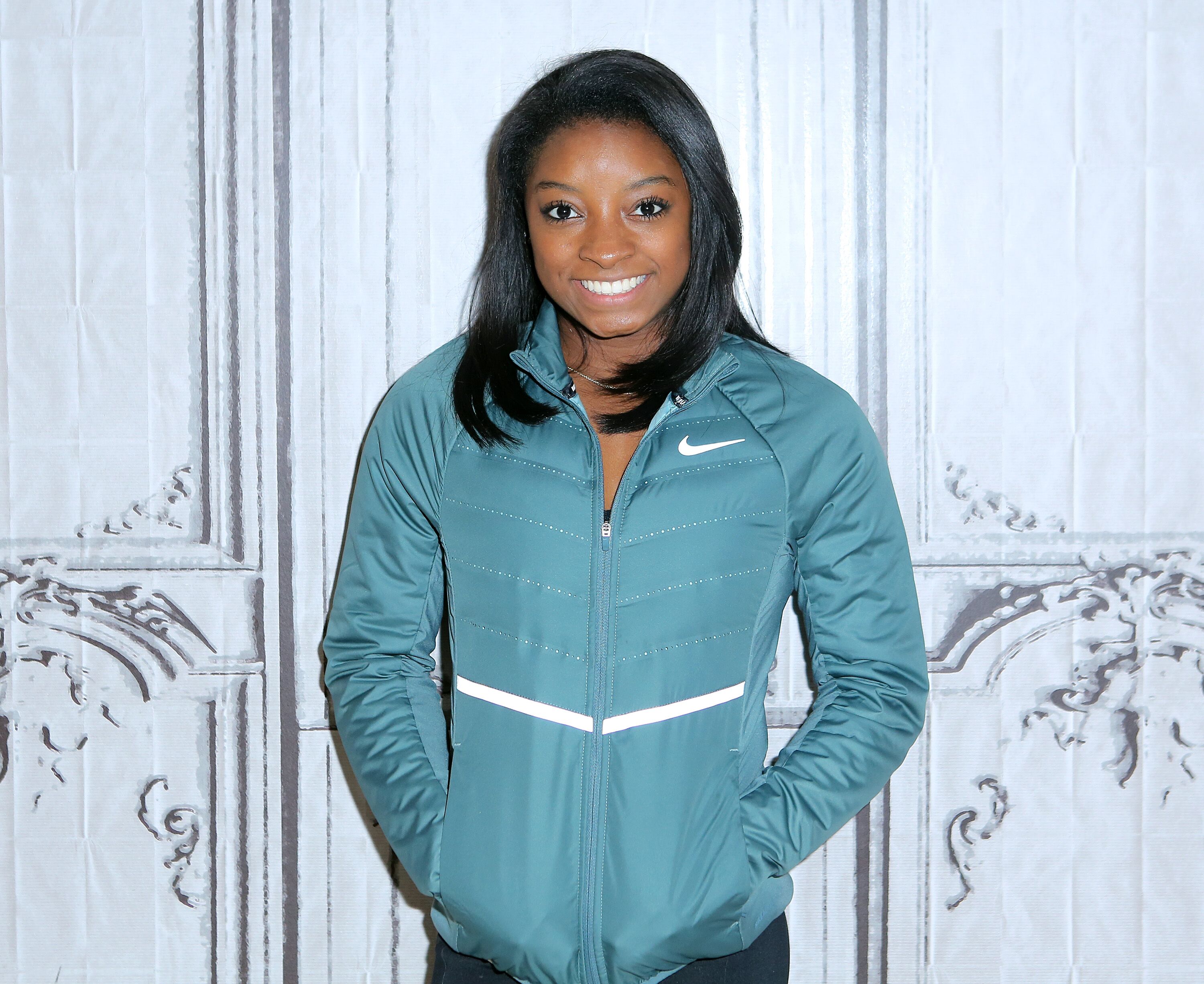 Simone Biles appears to promote "Courage To Soar" during the AOL BUILD Series at AOL HQ on November 16, 2016 in New York City | Photo: Getty Images
The young adult rocked a black spaghetti strap form-fitting top, which she tucked into a baggy ripped jean. Biles's hair was done up in a high ponytail while she accessorized with some necklaces and stud earrings.
Things seem to be strained between [Simone Biles] and her fellow gymnast boyfriend, Stacey Ervin.
Her black top was a little low as it teased her cleavage and a funky chest piercing. The star gymnast wrote in her caption:
"As real as it gets."
While some fans concurred with her caption, others admired her outfit and warned no time in sharing their lovely thoughts. A fan commended her: "as pretty as it gets. A second supporter wrote: "Looking like a goddess."
For a while now, the gold medalist has been showing off her sternum piercing, and according to People, she earlier debuted it in an enchanting Instagram post.
According to Byrdie, the sternum piercing sits on the skin and requires "a hollow needle to create a channel for the jewelry to go through."
BBC shares that although Biles was supposed to.be due for retirement in 2020, she seems to have her eyes on the 2021 rescheduled Olympic games.
This is so because the world.champion was supposed to "take a bow" after Tokyo 2020, but due to the novel Coronavirus pandemic, the global event was moved to the next year.
In months leading up to the competition, Biles has been involved in rigorous training for 15 months, and now she has to add 15 months extra in preparation for next year.
Simone Biles is currently the most successful gymnast champion in the world. While Biles is willing to accept the Olympic postponement and put in more effort for next year, fans are bothered about her love life.
According to Madame Noire, things seem to be strained between the 23-year-old athlete and her fellow gymnast boyfriend, Stacey Ervin.
For a while, the two have been dropping hints of a possible split on social media. Fans' brows were raised recently during Simone's birthday and when Ervin didn't acknowledge her on his social media pages.
Also, a little cryptic message she left on Twitter seems to be giving off signs of separation. Fans can only hope for otherwise!
Please fill in your e-mail so we can share with you our top stories!