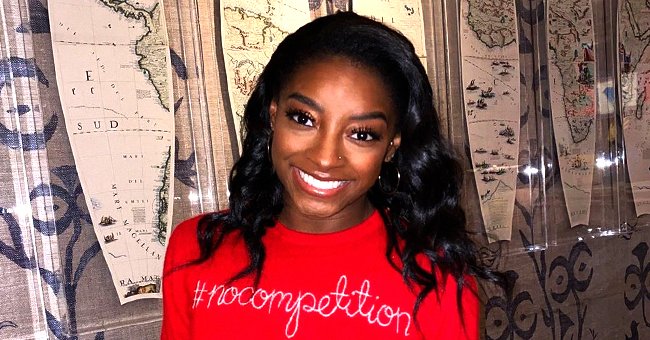 Instagram/simonebiles
Simone Biles Flaunts Toned Belly & Navel Ring While Sipping Wine in a Sultry Photo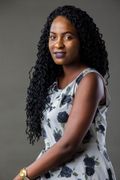 Simone Biles appeared to be self-isolating in a chill way after she shared a sultry photo of herself recently.
Since the coronavirus outbreak was declared a pandemic by the World Health Organization, public figures, including Simone Biles, have gone into quarantine.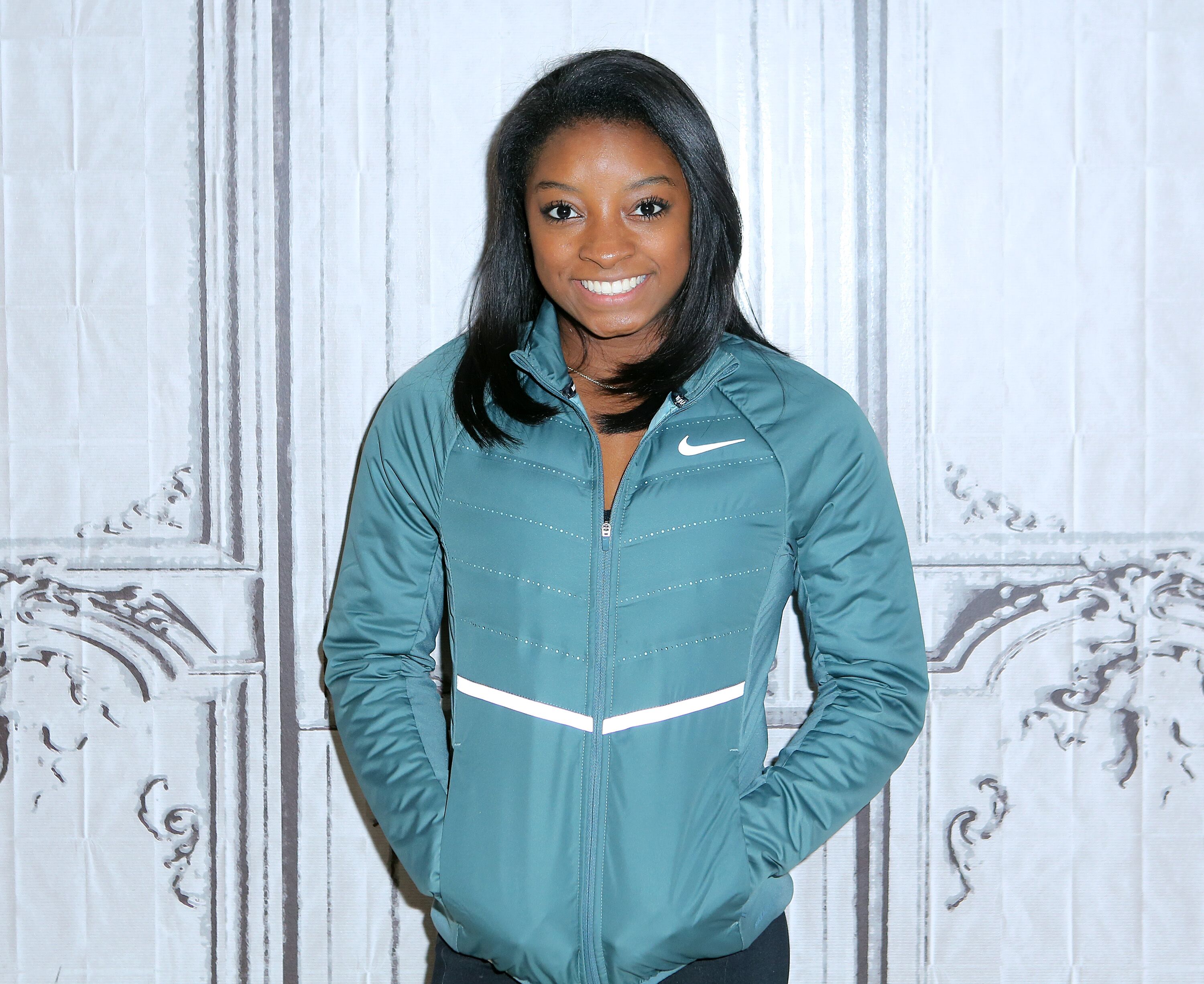 Simone Biles appears to promote "Courage To Soar" during the AOL BUILD Series at AOL HQ on November 16, 2016 | Photo: Getty Images
The record-breaking gymnast recently took to Instagram to show off how she has been dealing with the stay-at-home order.
Simone's boyfriend, Stacey Ervin, did nothing to celebrate her birthday which was on March 14.
Simone's post featured her rocking a pair of grey shorts and an off-white strapless top that showed off her midriff and belly button ring. In her hand was a cup of wine which she alluded to in her caption:
"working wine to five."
After they gave the post over 100,000 likes, Simone's followers ensured that they let her know how beautiful she looked, in the comment section.
While one person stated that the 23-year-old looked "gorgeous," another fan joked that they didn't look as good as Simone did when drinking wine.
The most decorated American gymnast's post came after she expressed her worries about the postponement of the Tokyo Olympics.
The Games, which were originally slated to begin in July, got moved to the summer of 2021 due to the coronavirus pandemic.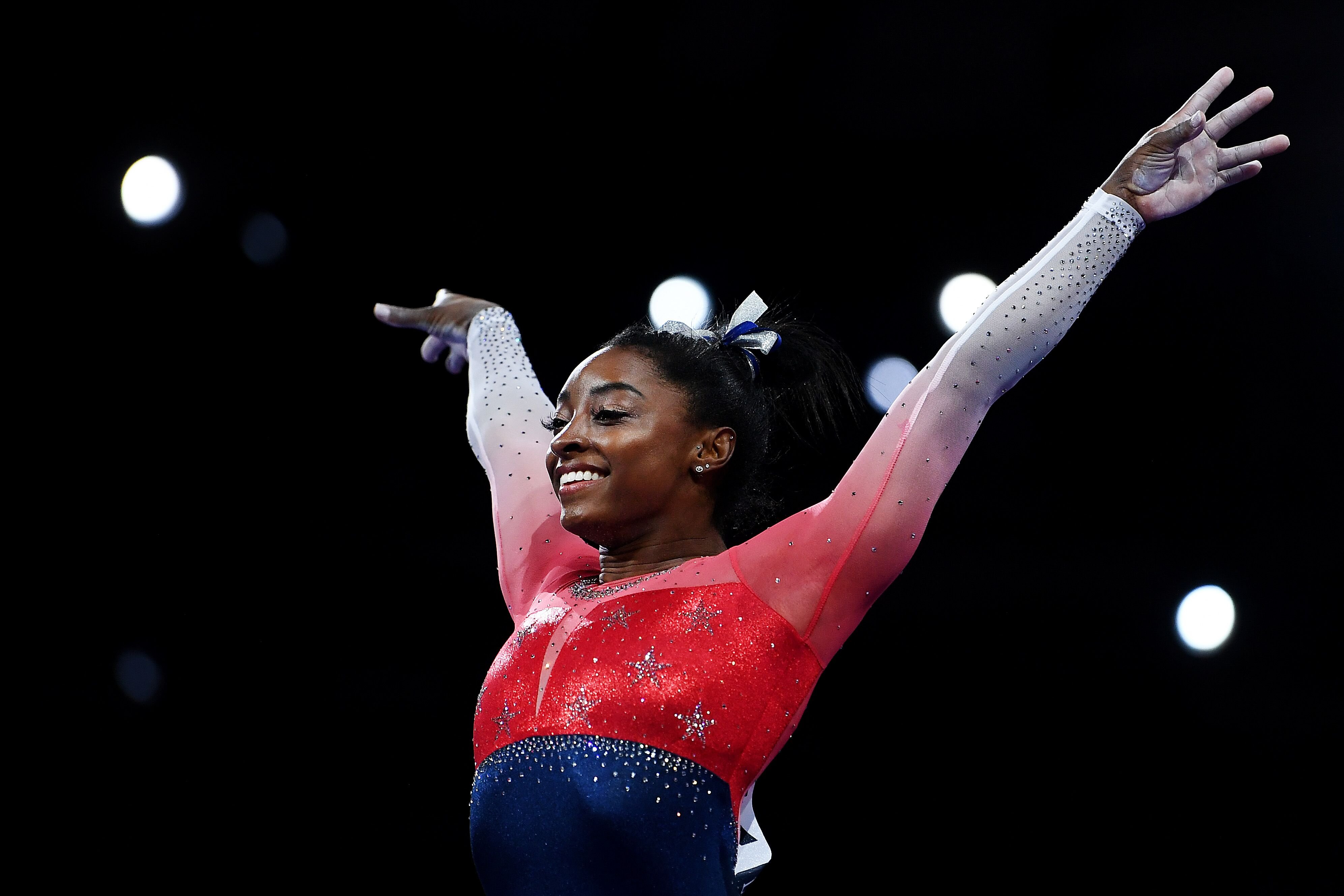 Simone Biles of USA performs on the Vault during the Women's Team Final on Day 5 of the FIG Artistic Gymnastics World Championships on October 08, 2019 | Photo: Getty Images
While she realized that the shift was for the best, Simone shared her concern about the toll the extra year would take on athletes when she said:
"Physically I have no doubts that my coaches will get me back in shape, but mentally going another year, I think that is what's going to take the toll on me and all of us and most of the athletes."
Before that, the 23-year-old, who celebrated her birthday in March, was applauded by her followers after she called out the USA Gymnastics for refusing to launch an investigation into the allegations against Larry Nassar.
Time recalled that Simone was among the many women and athletes who came forward to announce that Larry abused them.
The four-time Olympic gold medalist has since asked for an independent investigation by USAG and the Paralympic and the US Olympic committees into the situation.
Meanwhile, Madame Noire noted that while the USAG was getting called out, Simone's boyfriend, Stacey Ervin, did nothing to celebrate her birthday which was on March 14.
According to the media site, over the last few weeks, both parties have limited the frequency of their #couplegoals posts on their pages.
In fact, it was pointed out that Simone unfollowed Stacey, which led people to begin speculating that the relationship was over. Until either party speaks up on the issue, fans have vowed to remain on top of the situation.
Please fill in your e-mail so we can share with you our top stories!