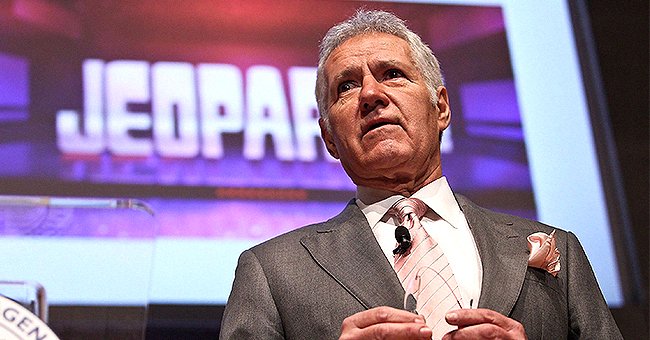 Getty Images
Alex Trebek Once Called 'Jeopardy!' Contestant Loser & Fans React 4 Years Later
Four years ago, "Jeopardy!" longtime host Alex Trebek tried to make a joke while talking to a contestant. A clip of the interaction has resurfaced and some fans are calling him out.
Trebek, 79, is receiving some backlash from fans over a viral clip which was originally from October 12, 2016 episode of "Jeopardy!" In the short footage, contestant Susan Cole, from Maryland, introduces herself.
At the time, Cole spoke about her hobbies stating that it was called: "Nerd-core Hip-Hop." Trebek responded by saying: "Her favorite type of music is something I've never heard of, but it doesn't sound like fun."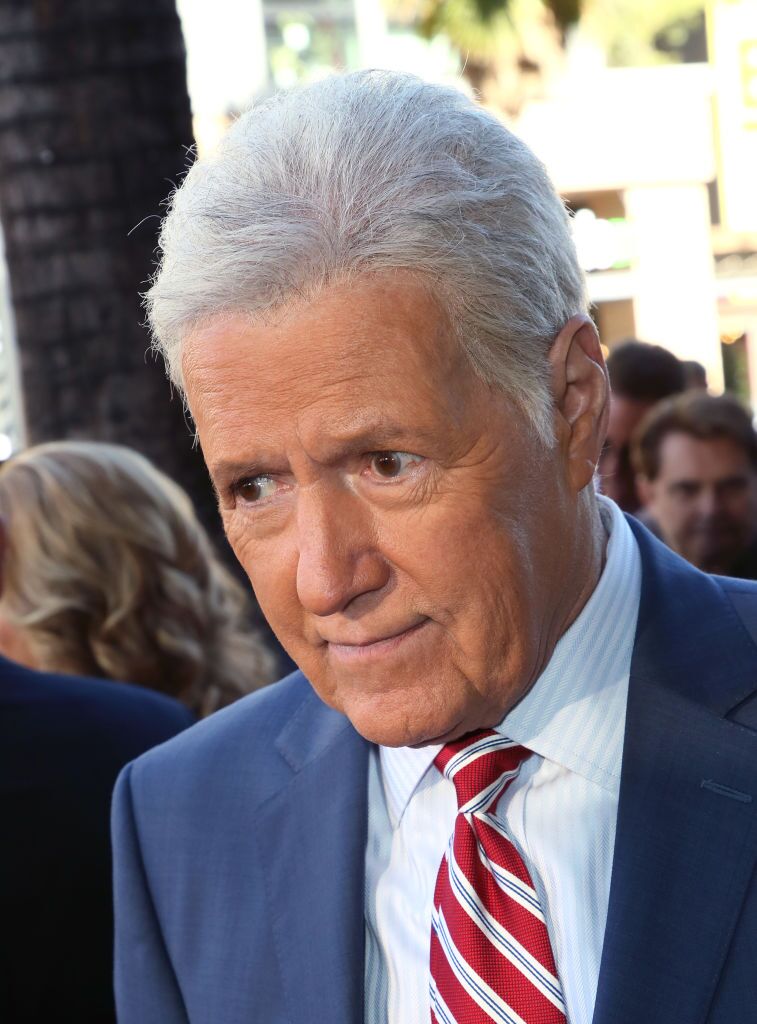 Alex Trebek attends Harry Friedman's ceremony for a star on the Hollywood Walk of Fame on November 01, 2019, in California | Photo: David Livingston/Getty Images
CONTESTANT GETS MOCKED BY ALEX
Cole laughs off his joked and states that she thought the genre was fun. She went on to explain that the subject matter of Hip-Hop music included: "video games, science fiction, having a hard time meeting romantic partners."
That's awful, shame on Trebek
The audience could be heard laughing as the television show host pauses for a second. Instead of saying something nice to the contestant Trebek mocks her by stating: "Losers, in other words."
CONTESTANT PROVES SHE'S A WINNER
Ultimately, Cole proved she wasn't a loser and won $20,600 that night. She eventually had a three-game winning streak that earned her $67,800.
FAN LAMBASTS TREBEK
Some fans of the show were upset by Trebek's behavior with one noting: "And completely unnecessary. How derogatory & demeaning." Someone else wrote: "That's AWEFUL! [sic] Shame on him."
DON'T CALL PEOPLE LOSERS
Another fan reprimanded the star stating: "I'm sorry Alex is sick, but calling someone a 'loser' based on nerdy activities seems mean-spirited." A Twitter user lamented how the host was "throwing a middle school insult" at Cole.
FANS FIND HUMOR IN HOST'S QUIP
However, some fans thought the exchange was quite funny. Someone commented: "LMAO, its Alex so he's forgiven," because he's a "national treasure."
"SHE DESERVED IT"
Another person posted the video with laughing emojis and wrote: "Savage." Someone else thought: "She got absolutely owned by Alex Trebek and deserved it."
ALEX WRITE ABOUT CANCER BATTLE
Trebek is currently battling against stage 4 pancreatic cancer and he's trying to do his bit to give inspiration to those facing the disease. Last Tuesday, he revealed that he'd written a memoir, "The Answer Is…: Reflections on My Life."
BOOK WILL BE RELEASED IN JULY
The book will be released by Simon & Schuster on July 21, 2020. The star first announced his diagnosis in March 2019.
TREBEK COPING THROUGH COVID-19
During the same week, Trebek's longtime friend, Ruta Lee, shared how the host was handling the novel coronavirus pandemic. She said he was "managing quite well."
JEOPARDY'S NEW EPISODES
The only difficulty he was experiencing, according to Lee, was staying busy while "Jeopardy!" takes a hiatus due to the virus outbreak. The game show is only expected to have a new episode on May 1, 2020.
LITTLE-KNOWN FACTS ABOUT ALEX
Here are some little-known facts about Trebek, the television personality was actually born in Sudbury, Ontario, Canada. In 1961, the star had attended the University of Ottawa.
His favorite animal is the musk ox.
Please fill in your e-mail so we can share with you our top stories!