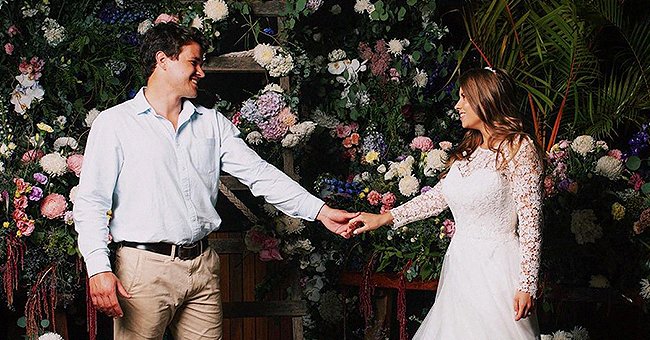 Instagram/bindisueirwin
Bindi Irwin and Chandler Powell Celebrate Their 1-Month Wedding Anniversary
Bindi Irwin loves married life, and she couldn't wait to commemorate her first month wedding anniversary to Chandler Powell with beautiful pictures taken on their wedding day.
One month into married life and the air of newly-wedded bliss still hangs around Chandler and Bindi, as seen in their sweet messages to each other.
On March 25, late Steve Irvin's 21-year-old daughter and the 23-year-old love of her life, Chandler, had to rush down the aisle during a private ceremony at the Australia Zoo in Queensland to make their union official.
Commemorating the day, Chandler posted a picture taken with Bindi as they shared a bench with one of the lemurs at the zoo using Bindi's head as the perfect lookout.
"Today marks one month of marriage to my beautiful wife, @bindisueirwin ❤️," Chandler captioned the well-timed shot.
Bindi and Chandler initially had another wedding date in mind. But when the novel coronavirus pandemic forced them to re-evaluate their plans, the pair decided to get hitched hours before restrictions set in at 11:59 pm, March 25.
In tribute to the special day, Bindi posted two beautiful pictures taken on their wedding day when the pair exchanged handwritten vows in front of mostly unusual guests.
A local celebrant officiated the ceremony attended by Bindi's mom Terri, her brother Robert, best friend to her late father, Wes Mannion, and lots of animals.
"6 years of friendship and loving you. One month of marriage. Here's to dancing through life together. ❤️," Bindi captioned the romantic photo's with Chandler.
In a few years, the loving couple might be dancing under the tree, which their close family friend Russell Crowe gifted them as a wedding present.
Making sure that Russell knows he will "always be a part of [their] family, Bindi and Chandler sent the actor happy birthday wishes alongside a picture of them hugging the Port Jackson fig he gave them.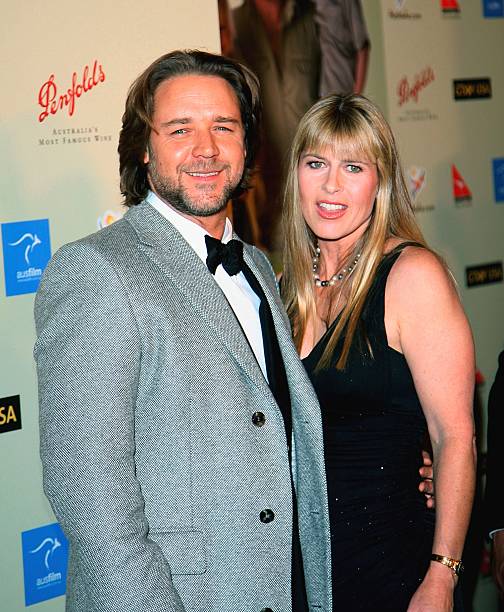 Russell Crowe and Terri Irwin arrive at the G'Day USA Penfolds Black Tie Icon Gala on January 13, 2007, in Los Angeles, California. | Source: Getty Images.
Russell Crowe, who turned 56, also included a note wherein he noted that it came with love from him and his family to "commemorate their wedding."
Even though her father couldn't be there in person, Bindi and Chandler lit a candle in his memory and shared "tears and smiles" as they made their union official.
Please fill in your e-mail so we can share with you our top stories!