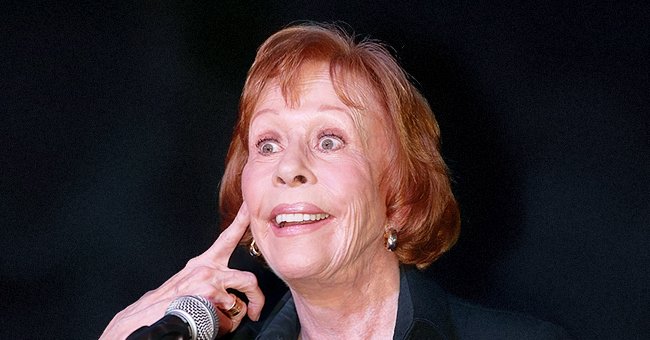 Getty Images
Carol Burnett Turns 88 — Inside Life and Career of the Multitalented Actress and Comedian
Carol Burnett recently turned 88 — her life and career achievements as an actress and comedian who had a long-running variety program back in the days.
Anyone who watched TV in the 60s and 70s probably remembers Carol Burnett. The 88-year-old had her very own variety program, "The Carol Burnett," which ran for 11 seasons!
She rose to fame after a series of guest appearances on television, along with a couple of specials. The actress has also featured in many films and performed on Broadway.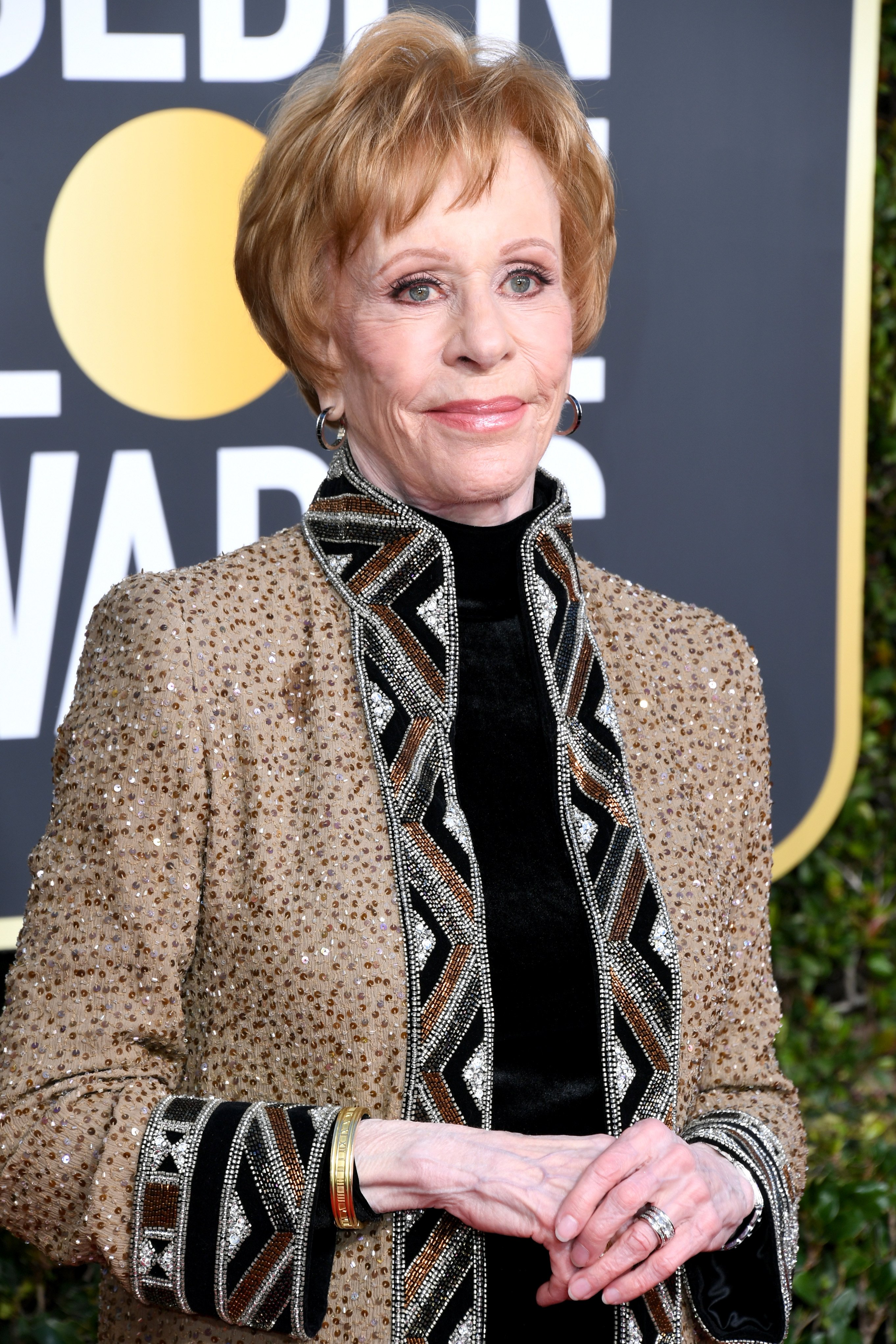 Carol Burnett attends the 76th Annual Golden Globe Awards at The Beverly Hilton Hotel on January 6, 2019. | Source: Getty Images
LIFE BEFORE STARDOM
She released her autobiography, "One More Time," during the 80s. Burnett has won several awards, including Emmys, American Comedy awards, and even got a star on the Hollywood walk of fame.
The star actress was born Carol Creighton Burnett on the 26th of April 1933 in Texas. She was a student at the Hollywood high school, where she finished in 1951. Carol furthered her studies at the University of California, where she majored in theatre arts and English as she hoped to become a playwright.
The actress did not follow through with her initial goal and chose to leave school early. She moved to New York with her boyfriend at the time with the hopes of starting up a career in acting.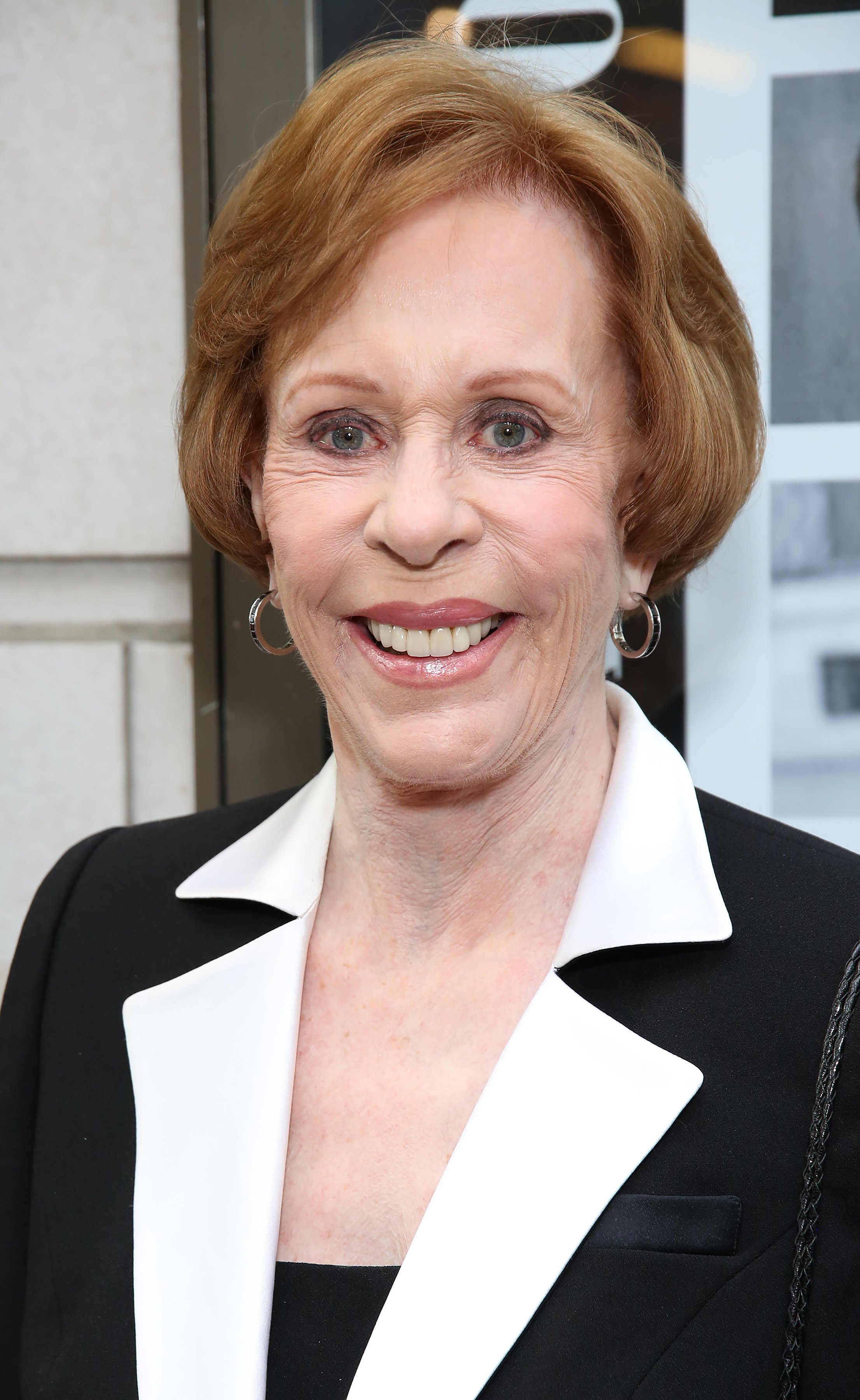 arol Burnett during the Broadway Opening Night performance of 'The Prince of Broadway' at the Samuel J. Friedman Theatre on August 24, 2017. | Source: Getty Images
LAUNCHING HER CAREER
Carol had her television debut in the early 1950s on "The Winchell-Mahoney Show," which was a TV program for kids. Not long after the comedian co-starred with Buddy Hackett on a sitcom, "Stanley," for a year, she started appearing regularly on "The Garry Moore Show" in 1959.
She was also a heavy smoker and later passed away from lung cancer.
With all these under her belt, Carol was able to get her show, "The Carol Burnett Show," in 1967. It was a comedy program involving broad comedy skits and sketches. Burnett's expressive face always came in handy and made the show very funny.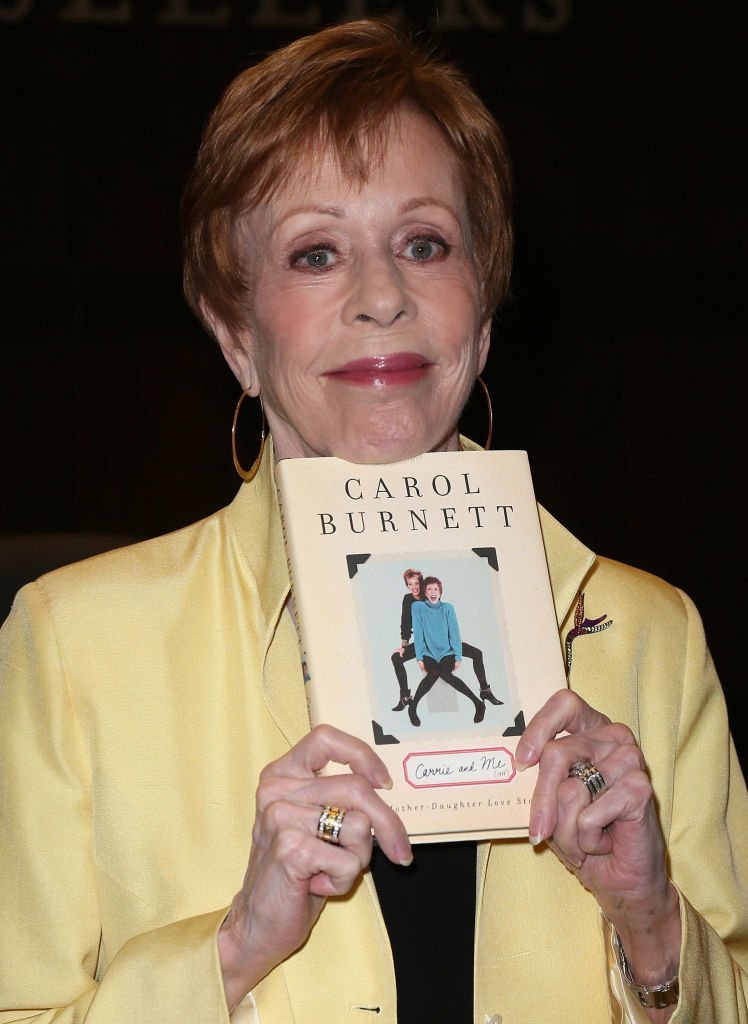 Carol Burnett attends a signing for her book "Carrie and Me: A Mother-Daughter Love Story" | Getty Images
Because of her success and great contribution to the film and entertainment industry, an award was made in Carol's honor, the Carol Burnett Award, and was recently awarded to Norman Lear.
HER OWN SHOW
She tried to launch a new show after her first one ended in 1978, but it was unsuccessful. The entertainer did not give up, and she is currently hosting another show called "Carol Burnett: An Evening of Laughter and Reflection."
The 87-year-old's show has now come to an abrupt stop due to the ongoing coronavirus pandemic. Carol recently had an interview with Hollywood Reporter on how she's navigating the tough time.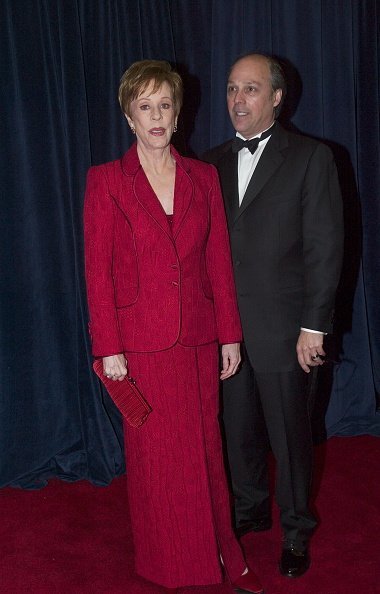 Carol Burnett and Brian Miller at the United States State Department on December 6, 2003. | Photo: Getty Images
The comedian is at home in Santa Barbara, where she and her neighbors are coming up with creative ways to socialize: "we're thinking of bringing some lawn furniture out to put it in the driveway and just have people sit and talk six feet apart."
MARRIED LIFE
The star walked down the aisle three times in her life, but it was only during her second marriage that she birthed children. During her 20s, Carol tied the knot with her college sweetheart, Don Saroyan, who at that time had the same acting dreams as she.
Sadly, their life and union fell apart quicker than expected. Carol grew extremely focused on her career and paid little attention to anything else. When her fame took off, Carol tied the knot once again to her executive producer, Joe Hamilton.
The couple welcomed three beautiful children and stayed married for 19 years until their divorce in 1982. In 2001, Carol made another life-changing decision by marrying Brian Miller, who is 20 years her junior. Although older than she, Carol credits their age gap for a successful marriage.
CAROL'S KIDS
Carol's three children are Jody, Erin, and Carrie. The eldest child, Jody, joined the entertainment industry as a film producer of her mom's program, "Carol Burnett: Show Stoppers," and worked on "Lunchtime Thomas," "Kink," and "Porkchop Playhouse."
Her second daughter came in 1968 and was blessed with a powerful voice that led to Erin's career. However, Erin has fallen victim to addiction struggles and had been in and out of rehabilitation for years.
Like her older sister, Carol's youngest daughter Carrie also dealt with substance abuse for years. She was also a heavy smoker and later passed away from lung cancer. She was only 38 at that time.
Please fill in your e-mail so we can share with you our top stories!