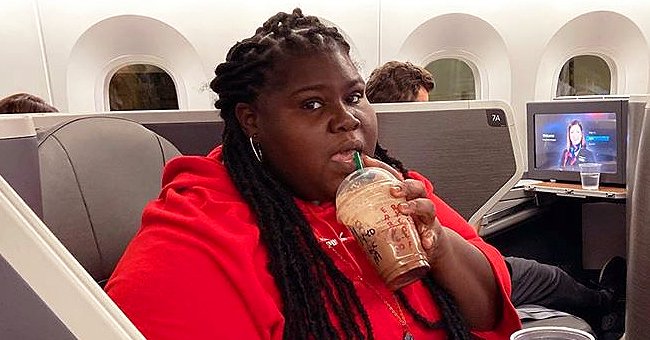 Instagram/gabby3shabby
Gabourey Sidibe Says She Is Not Engaged to Boyfriend Brandon Frankel
Gabourey Sidibe shared an adorable clip of her boyfriend stroking her cat. The actress then revealed that she is not yet engaged to her beau, who had a ring on.
The "Precious" star seems to be enjoying the quarantine with two of her most loved ones. A recent post showed her man Brandon, and her pet, laying relaxed while they enjoyed some leisure time.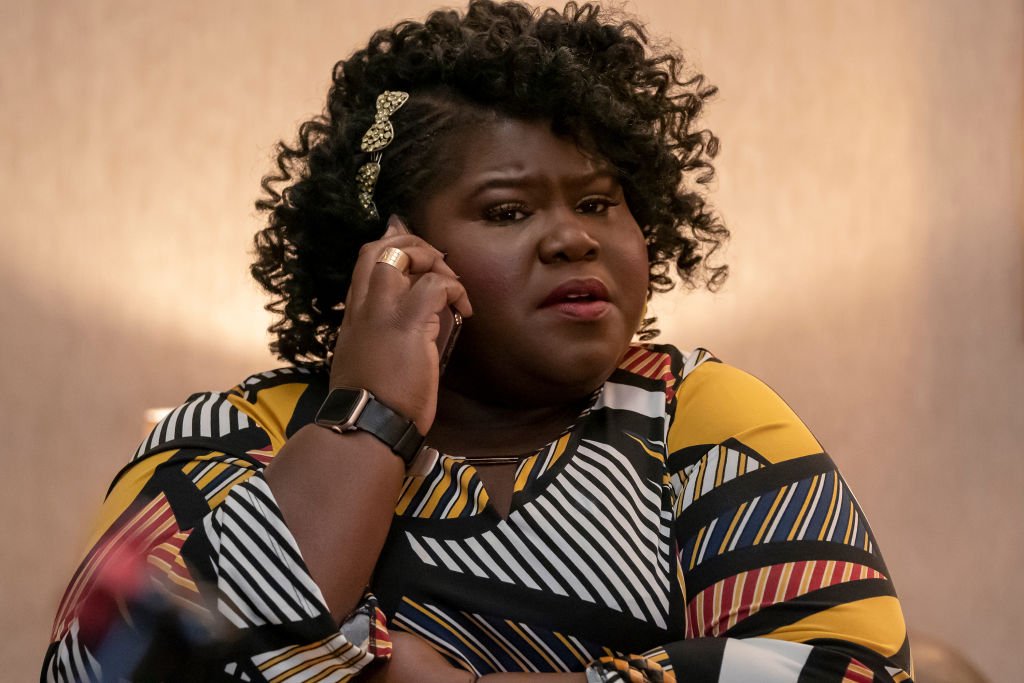 Gabourey Sidibe in the "Talk Less" episode of EMPIRE airing Tuesday, March 10 2019. | Photo: Getty Images
The "Empire" star then explained to her fans that it was a rather pleasurable weekend with her cat. Detailing further, she stated that the ring on Brandon's finger wasn't a wedding band. She wrote:
"Just a lil bita cat fa the weekend. No, it's not a wedding band and we're not engaged but I love that y'all want that for me."
Some of her fans expressed sheer delight in the fact that Brandon seems somewhat playful with his girlfriend's pet. The pair do not mind displaying their affection online.
The "Empire" star has endured bullying because of her body type.
Towards the end of last year, the brand marketer penned down an emotional message to celebrate his love for his woman. He referred to her as "Queen," while serenading her with lots of praises for being his ride or die.
This seems like the perfect love story for the TV personality, who has craved such for quite some time. Before meeting her lover, the onscreen star was candid about finding her Mr. Right. She told People that:
"For the most part, I'm living my best life, but I would love to be dating. I am ready to receive a gentleman caller."
The "Precious" star explained during the same interview that her type of man must have a job that he's passionate about.
Not only is Brandon happy with his job, but he also possesses an outstanding skill, which makes him an exemplary marketer. Gabourey's boyfriend was named one of the branding power players by Billboard in 2017.
The "Empire" star has endured bullying because of her body type; Gabby has also undergone surgeries to help with her diabetic condition.
Nonetheless, she rose above her struggles and is in a happy and better place after learning to embrace herself. Apart from a wide range of fans online, the actress has a loyal cat, a loving boyfriend, and, most of all, her self-confidence.
Please fill in your e-mail so we can share with you our top stories!