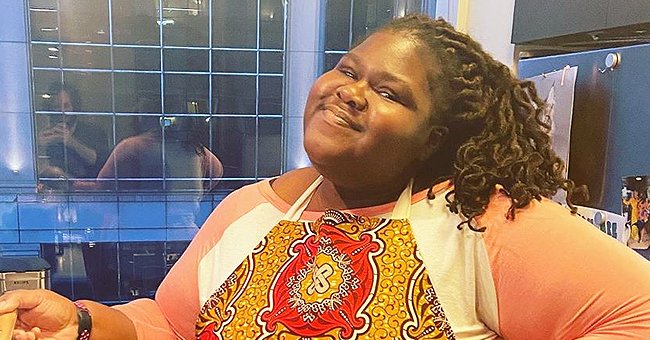 Instagram/gabby3shabby
Gabby Sidibe of 'American Horror Story' Celebrates Her Cat's Birthday with Candles and Treats
"Empire" star actress Gabby Sidibe recently took to her Instagram page to celebrate the birthday of her cat, Aaron. The award-winning actress posted pictures of the celebrant with candles and a yummy birthday treat.
With most people across the world confined to their homes as a result of the Coronavirus pandemic, several celebrities have taken to social media to let out some steam and entertain their fans with hilarious posts.
Gabby Sidibe, who seems to be self-isolating with her lover and her pet, recently took to social media to celebrate the birthday of her cat, Aaron, as he turned three.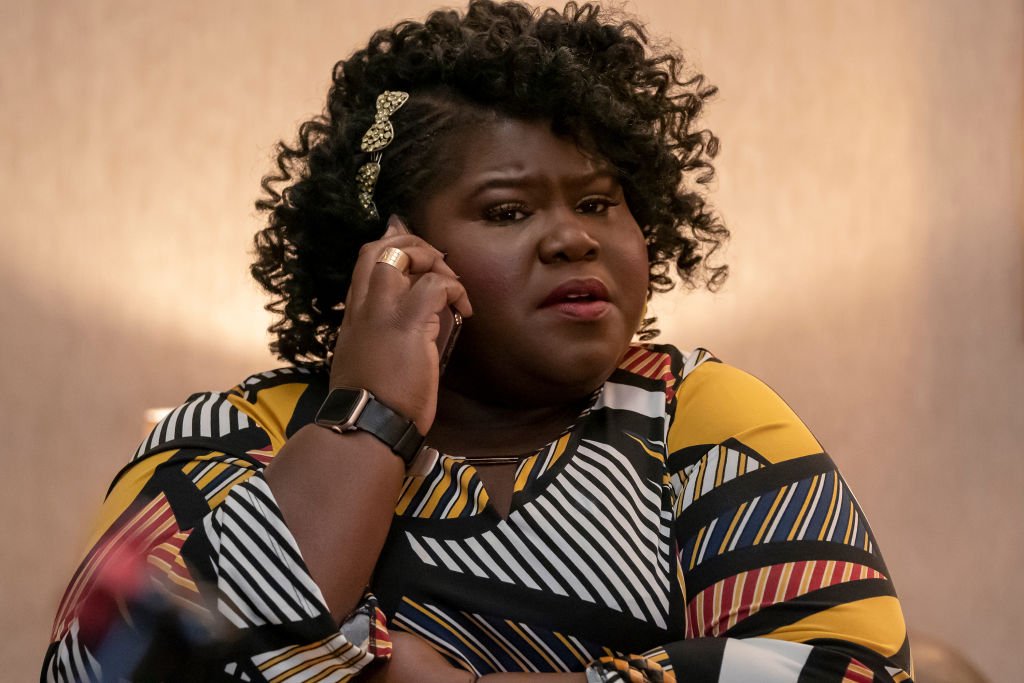 Gabourey Sidibe in the "Talk Less" episode of EMPIRE airing Tuesday, March 10 2019 | Photo: Getty Images
The cat lover posted a series of pictures of the birthday cat looking adorable. Gabby got into the birthday mood as she brought out the candles and prepared a special birthday treat for Aaron.
Fans of the actress trooped to her comments section to express their amusement, and some of them wished the lovely cat a happy birthday. Gabby posted the pictures alongside the caption:
"Guess who turned 3 today!!!!!AARON!!!!!! It's his 3rd birthday, and I'll remind you that this isnt weird since I have a boyfriend and his mere presence, exempts me from Crazy Cat Lady status so pour one out for a Real G for his birthday!!"
Academy Award winner Gabby Sidibe has been in the news lately because of her love interest. Her boyfriend Brandon Frankel has been showering the TV star with love publicly and on his social media accounts.
As 2019 wound up, the "Empire" star received a heartwarming end of the year tribute from Brandon where he expressed his deep love for the talented actress.
Gabby played the role of Becky, who was initially Lucious's executive assistant in the series.
The post included a series of pictures that detailed the couple's 8-month-old relationship in never before seen images that captured genuinely beautiful moments.
While Brandon has been sharing pictures of Gabby on his social media pages since May 2019, Gabby has chosen to be very private about her relationship status. But it seems Brandon's New Year's Eve post to his boo, finally got Sidibe out of her shell. She took to his comment section and wrote:
"You're the cherry on top of this last decade and the foundation of the next. I'm excited for all the matching hoodies, Mickey/Minnie outfits to Disneyland, and your favorite shirts..."
It seems the lovebirds are in this for the long-haul, and fans of the famous actress are getting excited over rumors of a wedding happening at some point.
Meanwhile, the hit tv series "Empire" has entered its final season, and Gabourey Sidibe got a chance to direct one of the last episodes of the record-breaking show.
Gabby played the role of Becky, who was initially Lucious's executive assistant before rising through the ranks at Empire to become head of A&R in the series.
Fans of the show have grown to love Gabby and will surely miss the 36-year-old actress when the series comes to an end.
Please fill in your e-mail so we can share with you our top stories!