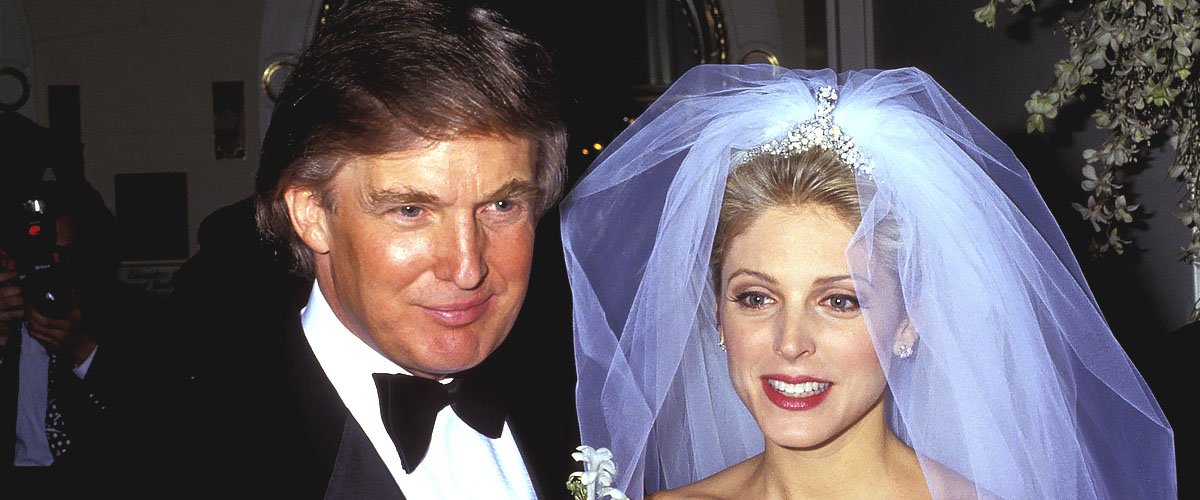 Getty images
Marla Maples' Engagement Ring from Trump Sold at Auction for $300,000 — a Look at the Jewelry

In 1989, former beauty pageant contestant Marla Maples began a whirlwind romance with Donald Trump while he was still married to his first wife, Ivana Trump. Marla and Trump later got married in 1993, and the actress got a pricey engagement ring. The couple got divorced in 1999, and the ring was sold at auction for a whopping $300,000.
Most women look forward to the day their love interest gets down on one knee and says those four special words "will you marry me."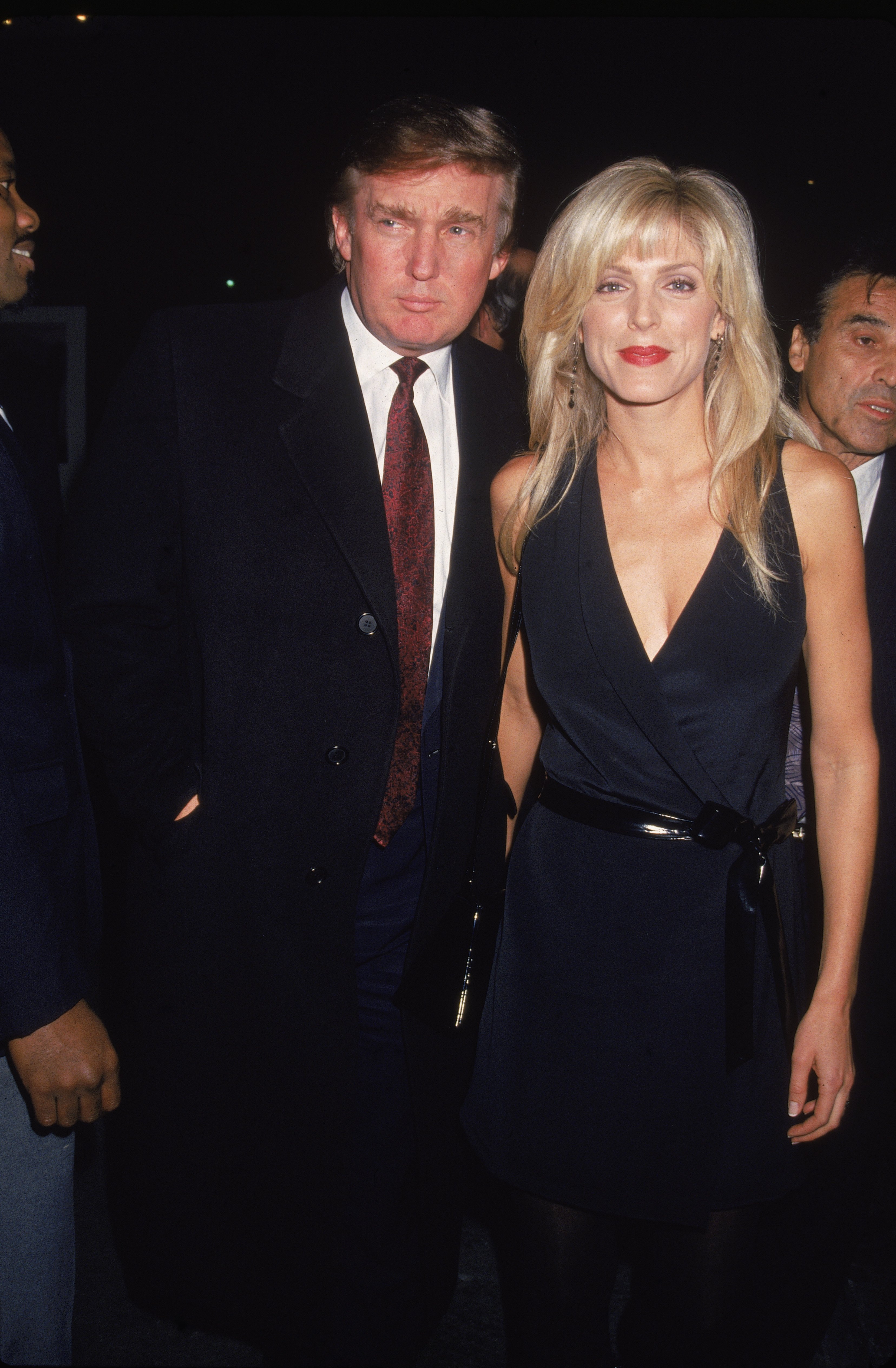 Donald Trump and Marla Maples attend the premiere of the film 'Nell' in New York City on May 1994. | Source: Getty Images
It becomes all the more special when a pricey engagement ring is thrown in to sweeten the commitment between two lovers.
Donald Trump is notoriously known for sparing no cost when it comes to purchasing an engagement ring for all of his spouses. The billionaire mogul, who became the United States President in 2017, has been married twice before his marriage to first lady Melania Trump.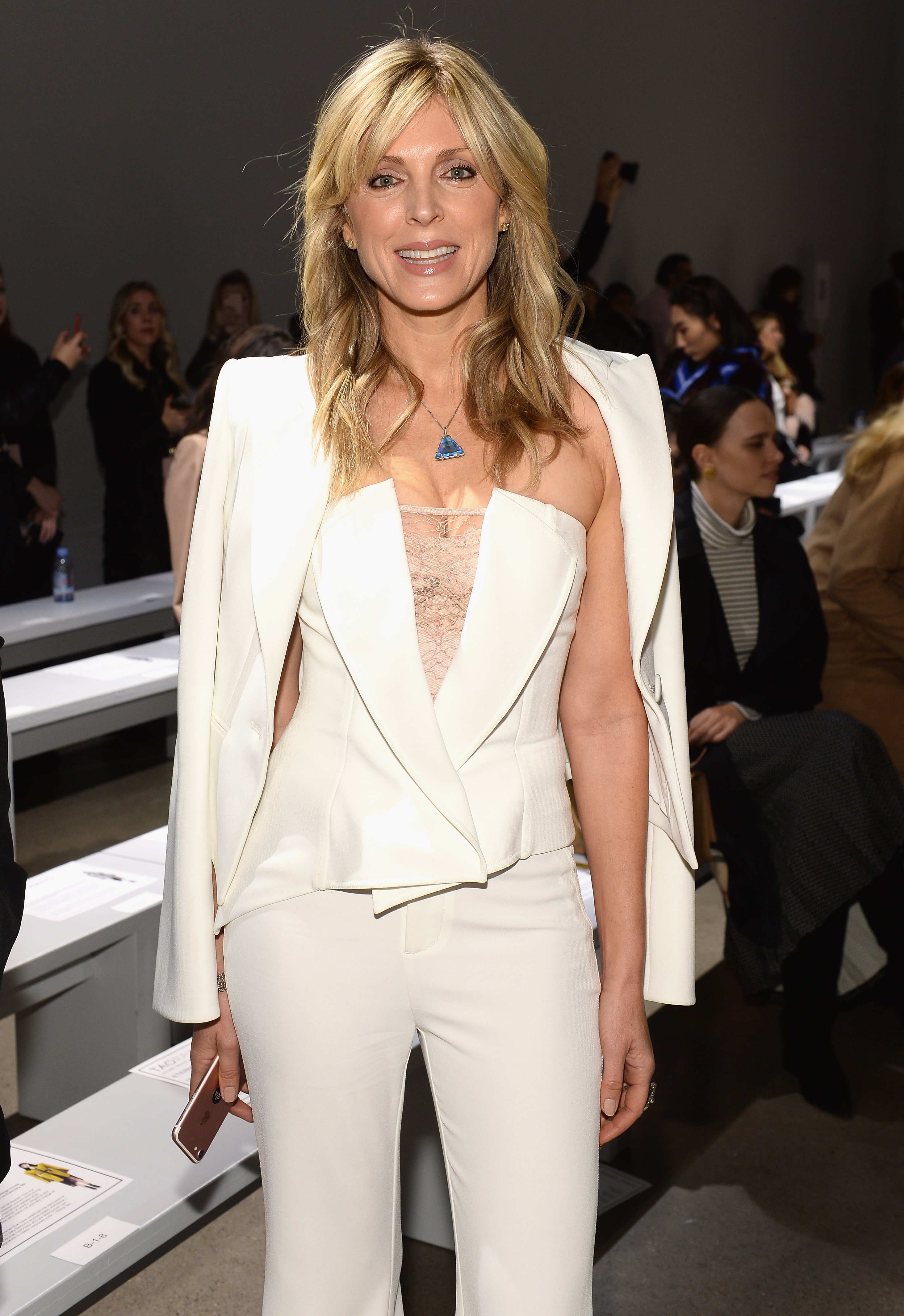 Marla Maples during New York Fashion Week: The Shows at Gallery II at Spring Studios on February 9, 2019 | Photo: Getty Images
MARLA MAPLES EXPENSIVE ENGAGEMENT RING
When Donald Trump decided to propose to his second wife, actress Marla Maples, he gave her a 7.45 carat Harry Winston emerald-cut diamond ring, which reportedly cost him $250,000.
Marla and Trump were married for barely five years, and the couple decided to get divorced in 1999, with Marla claiming they were incompatible.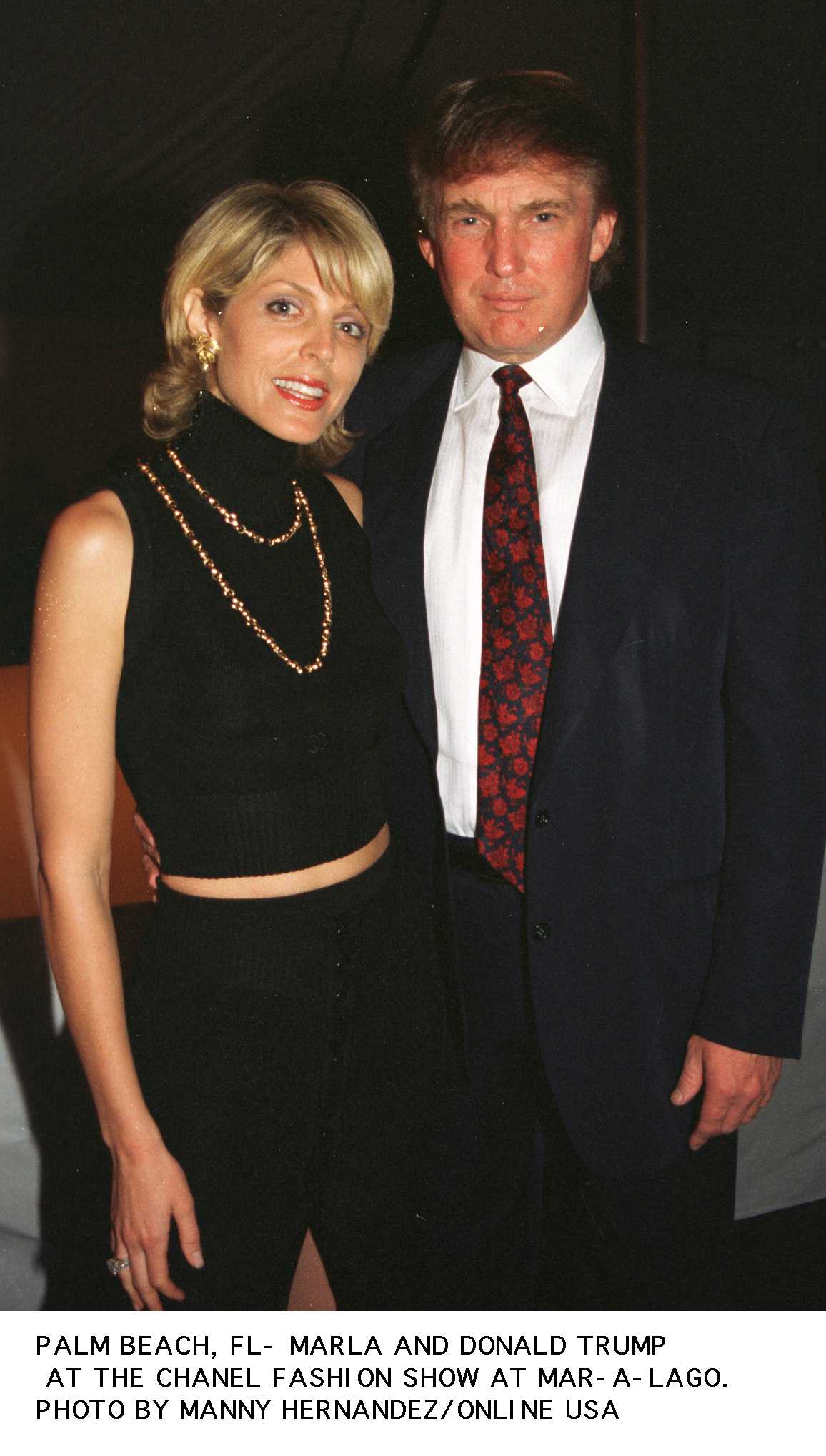 Marla Maples and Donald at a Chanel fashion show at Mar-A-Lago, February 26, 1996 | Photo: GettyImages
Trump's divorce from his first wife, Ivana, was a very messy and drawn out media affair that eventually saw the Czech model walk away with more than $25 million in cash and assets.
Taking a cue from his first marriage, Trump signed a prenuptial agreement with Maples that saw her receive a measly $1 million as well as $1 million for a house after their 1999 divorce.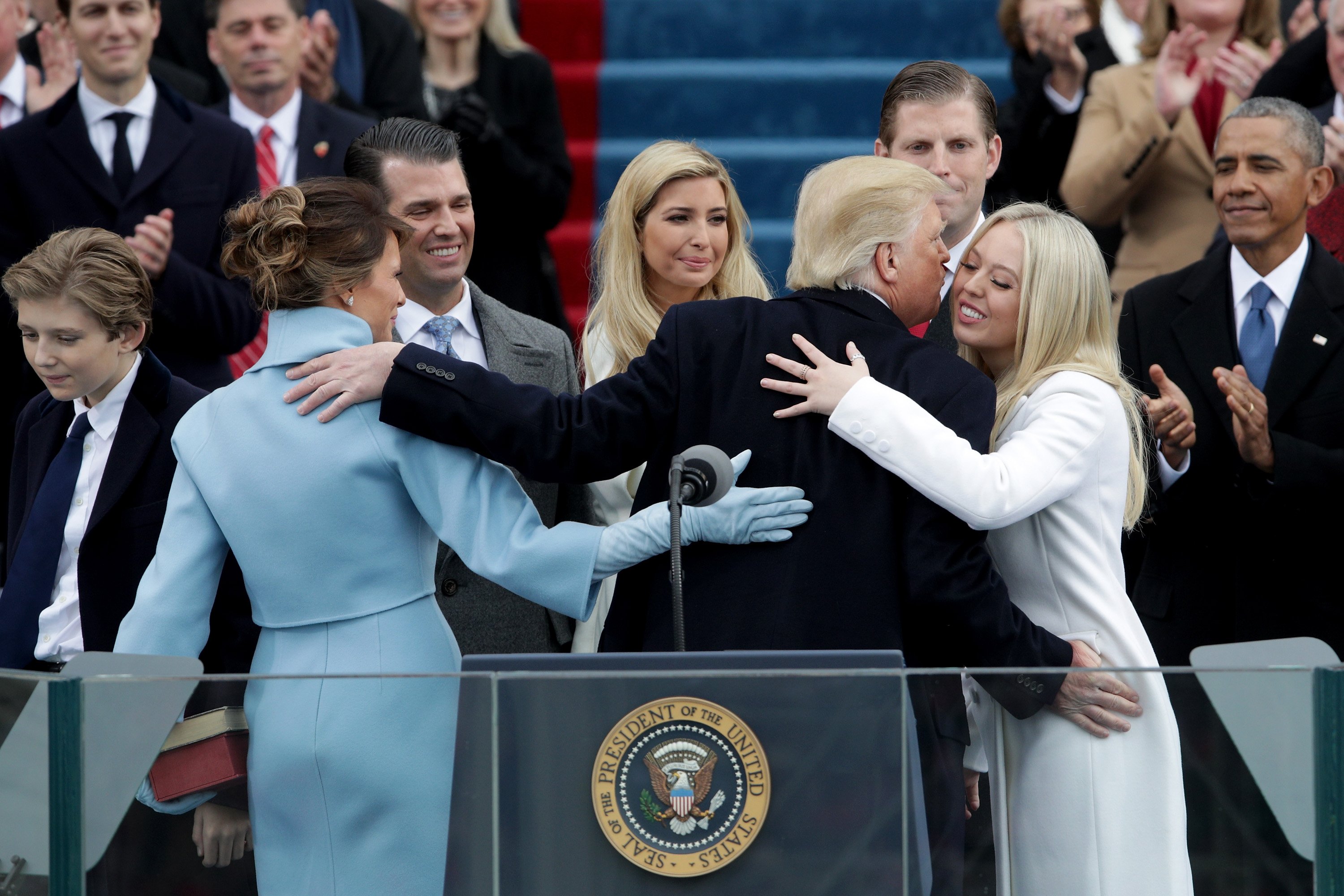 President Donald Trump kisses his daughter Tiffany Trump after his inauguration on the West Front of the U.S. Capitol on January 20, 2017 | Photo: GettyImages
Barely a year after her divorce from Trump, Marla put up her engagement ring for sale to raise some money, and it fetched her $110,000. The talented actress also claimed during an interview that she donated a large portion of the money to charity.
Her ex-husband wasn't pleased with the transaction and described the whole situation as "ridiculous" and "pretty tacky."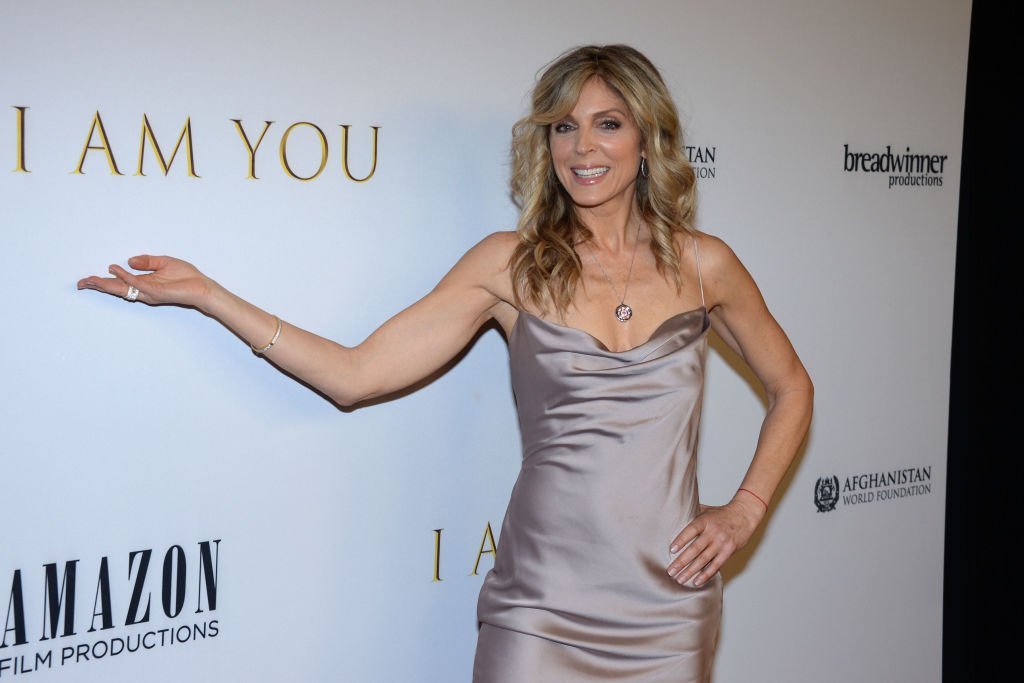 Marla Maples attends New York Premiere Of "I Am You" at Pier 59 Studios on February 6, 2020 | Photo: Getty Images
In 2016, the Marla-Trump engagement ring got a new owner for the third time when it sold at auction for $300,000, which is a marked increase from its initial sale in 1999.
Joseph DuMouchelle handled the auction of the beautiful diamond ring in 1999 and 2016. About the recent sale, DuMouchelle said:
"We're happy that the Maples-Trump Diamond now has a new home. It's an extraordinary Harry Winston ring, and we hope that the new owner will enjoy the rarity of its beauty."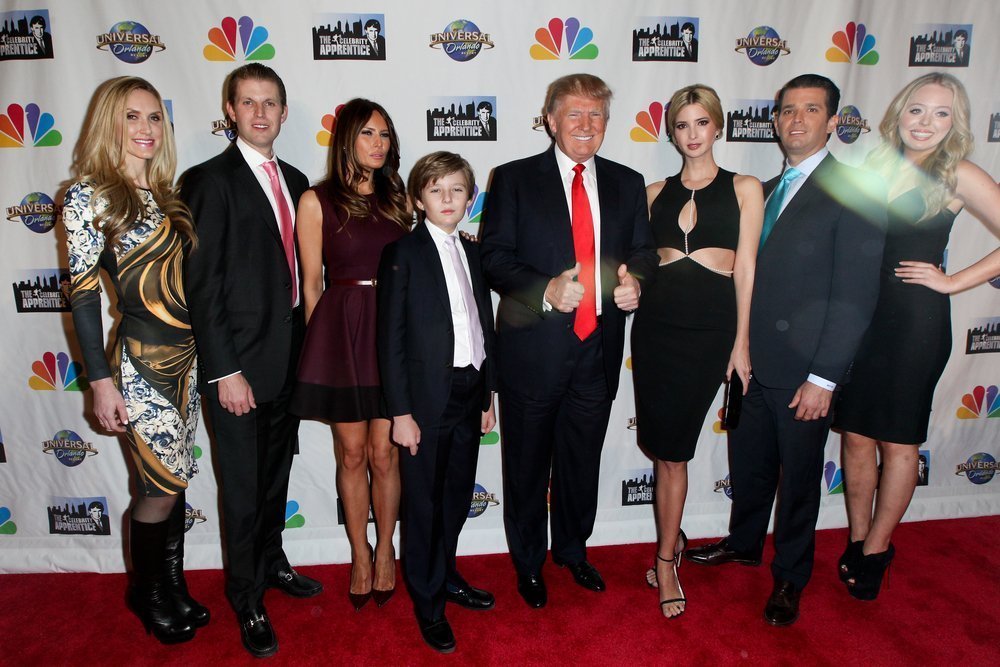 Lara Yunaska, Eric Trump, Melania Trump, Barron Trump, Donald Trump, Ivanka Trump, Donald Trump Jr. & Tiffany Trump at 'Celebrity Apprentice' | Source: Shutterstock.com
Trump, however, doled out the most amount of money on the engagement ring he gave to Melania. When he proposed to the former model in 2005, he bought her a 15 carat, D Flawless, emerald cut diamond ring from Graff, which would today retail for around $3 million or £2.3 million.
Despite the jewelry being worth a lot already, Trump had it upgraded in 2015, as an anniversary present. The ring was upgraded to a 25-carat diamond, which is reportedly worth $3.5 million and making it one of the most expensive celebrity engagement rings.
While Donald Trump stayed quiet on the value of the engagement ring he gave his first wife, it is also rumored to be expensive.
MARLA MAPLES' MARRIAGE TO TRUMP
Marla Maples' affair with Donald Trump generated one of the biggest scandals of the late 80s through to the early 90s.
Marla and Trump began a secret affair in 1989 while he was still married to his first wife, Ivana Trump. When Ivana got wind of the affair, it led to a highly publicized divorce, which quickly became a media debacle.
Once the divorce was finalized in 1992, Trump and Marla got married in 2003, shortly after the birth of their daughter Tiffany Trump. The wedding took place at the famous Plaza Hotel in New York in a ceremony that was attended by over 1000 guests.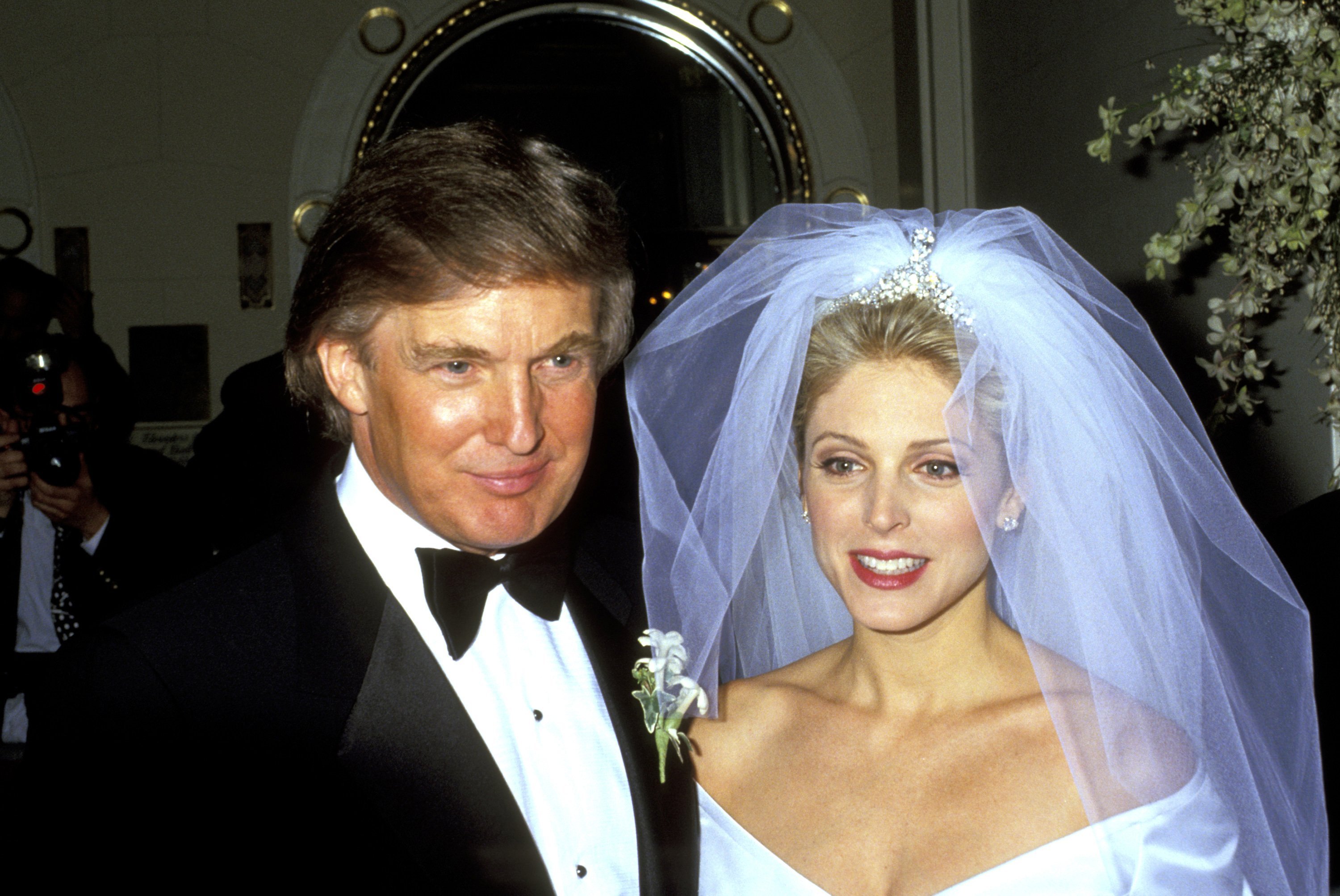 Donald Trump and Marla Maples during their Wedding, December 20, 1993 | Photo: Getty Images
The marriage barely lasted for half a decade, and Marla Maples Trump later revealed that she was uncomfortable with the luxurious lifestyle of her ex-husband. During a 2016 interview with People, the former "Dancing with the Stars" contestant said:
"To me, it's never about how much money you have. It's about how are you connecting with each other, supporting each other?"
Marla also added that she and Trump had a very different outlook on life and how they wanted to raise their child together.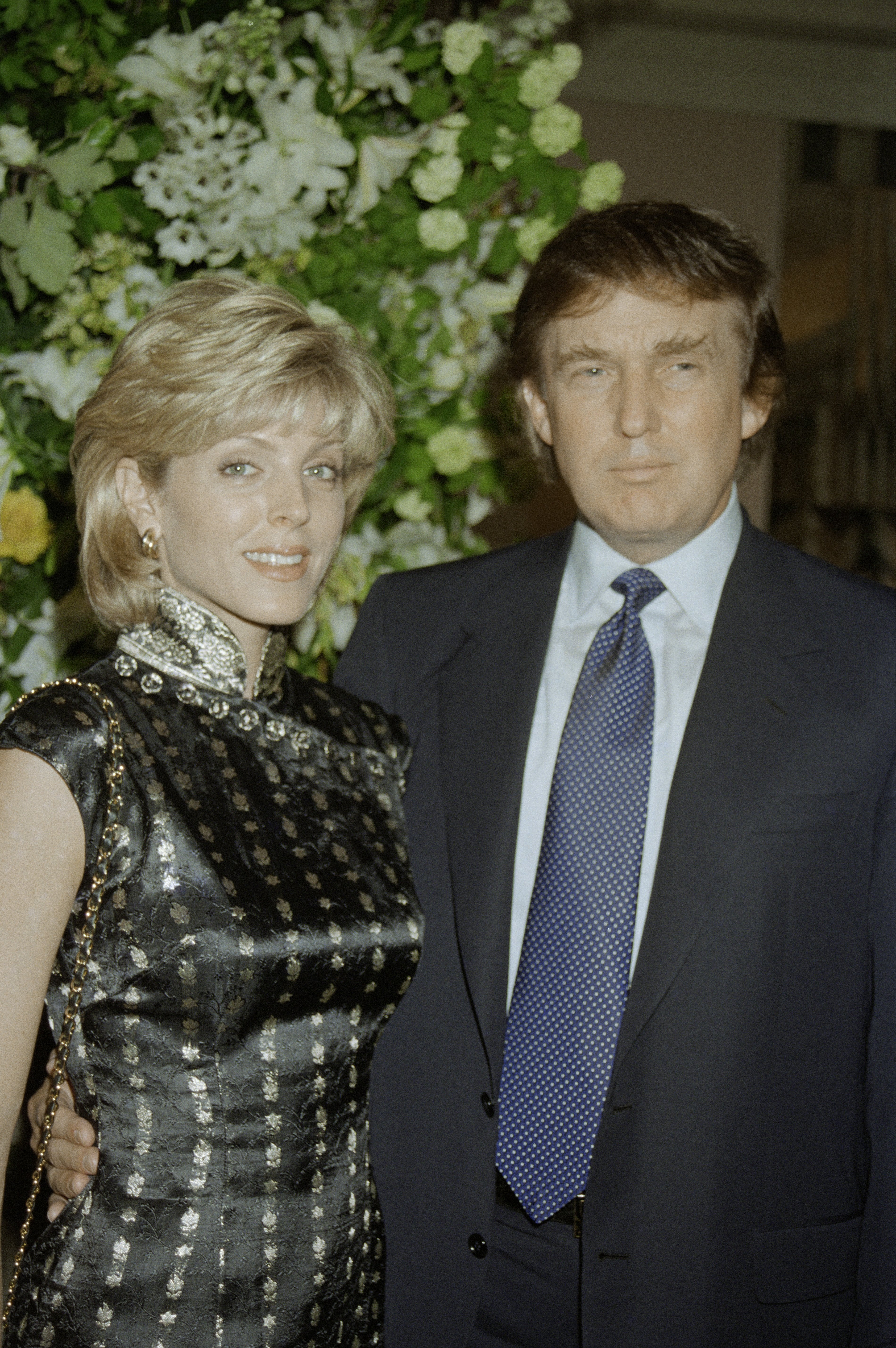 Donald Trump and Marla Maples, at Claridge's hotel in London, June 4, 1996 | Photo: Getty Images
MARLA MAPLES' LIFE AFTER DIVORCING DONALD TRUMP
After the divorce, Donald Trump's spouse Marla Maples moved to Calabasas, California, where she raised her daughter, Tiffany as a single mom away from the spotlight.
The mother of one also spoke about Donald Trump's support as a father. She said:
"Yes, her daddy is a good provider with colleges, with school, education and such — but as far as time it was just me."
Over the years, the mother and daughter, who is now attending Georgetown law school, have developed a strong bond. The duo enjoys spending time together, and Marla Maples's daughter, Tiffany, 26, regularly posts their pictures on her Instagram feed.
Today Marla, who is in her 50s, spends her time practicing yoga, meditating, and living a healthy and organic lifestyle. She is also involved in a lot of volunteer charity missions to third world countries.
Please fill in your e-mail so we can share with you our top stories!