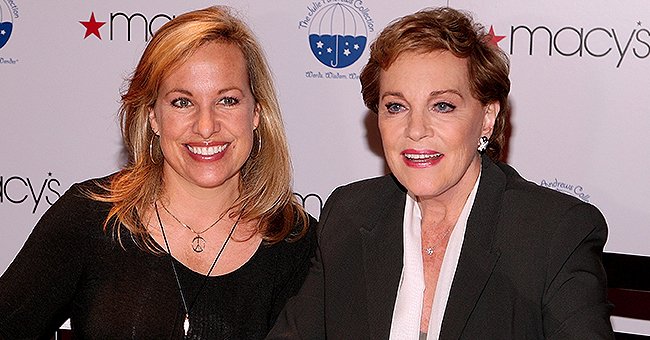 Getty Images
Julie Andrews Announces Weekly Storytime Podcast with Daughter Emma Walton Hamilton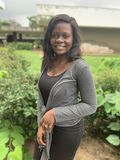 English actress Julie Andrews is starting a storytime podcast. She made the announcement in her recent Instagram post, where she revealed that her daughter would be co-hosting with her.
Academy award-winning actress Julie Andrews recently took to social media to share a sneak preview of her new storytime podcast titled, "Julie's Library."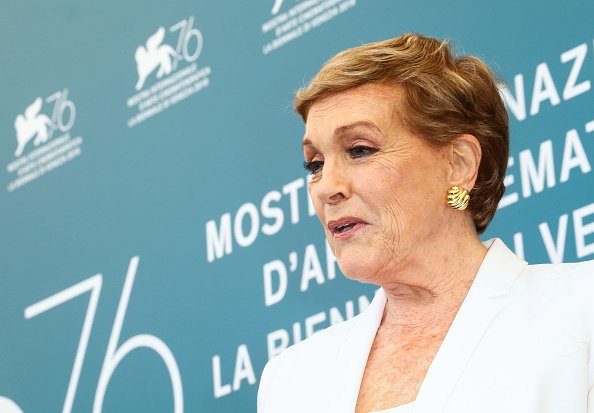 Julie Andrews at the 76th Venice Film Festival on September 03, 2019 | Photo: Getty Images
The 84-year-old actress made the announcement in an Instagram post where she shared a photo of the podcast's logo. She captioned the photo,
"I am absolutely delighted to share a sneak preview @JuliesLibraryShow, my upcoming #storytime #podcast."
Andrews further revealed that her daughter, Emma Walton Hamilton, will be co-hosting the storytime podcast alongside her. "Julie's Library" is set to launch on April 29, and the show will air every Wednesday of the week.
Last weekend, Julie and her daughter Emma spoke about their purpose for launching the storytelling podcast for children. Hamilton explained that the show was a means to help families bond better amid the lockdown due to the novel coronavirus.
Andrews revealed that the project had taken them about three years to complete.
Andrews mentioned that it was also meant to, "encourage reading and literacy, and, I mean, all those subliminal things that go along with enjoying a good book."
The multiple-award-winning singer announced that the podcast would be available on many platforms, including Apple Podcasts.
To help families explore the comfort of storytelling amid the pandemic, Andrews is making an early release of the first six episodes of "Julie's Library."
The podcast is to record from Andrew's home in Long Island, where she's also observing the enforced lockdown to combat the spread of COVID-19.
Last year, the 84-year-old author opened up about her legendary career in her second memoir titled, "Home Work: A Memoir of My Hollywood Years." She had earlier published a memoir in 2008 titled, "Home: A Memoir of My Early Years."
Andrews co-authored the book with her daughter Emma Hamilton, and she spoke about the process of penning down her different experiences in the autobiography, alongside Hamilton.
She said, "It was painful, funny; we wept at times, we laughed our heads off, we drank endless cups of tea. And we worked." Andrews revealed that the project had taken them about three years to complete, and it was a fun experience for her.
Please fill in your e-mail so we can share with you our top stories!