Julie Andrews' 41-Year Marriage with Love of Her Life Blake Edwards — a Glimpse at Their Iconic Love
Julie Andrews was married to director Blake Edwards from 1969 until his passing in 2010. Edwards was the love of the actress's life.
As reported by Closer Weekly, Edwards is Andrews' second husband. The acclaimed actress initially met him outside their analyst's office.
Andrews will always remember the day she met him, recalling that at the time, she was going one way, and Edwards was going the other. After smiling a couple of times, Edwards rolled down the window.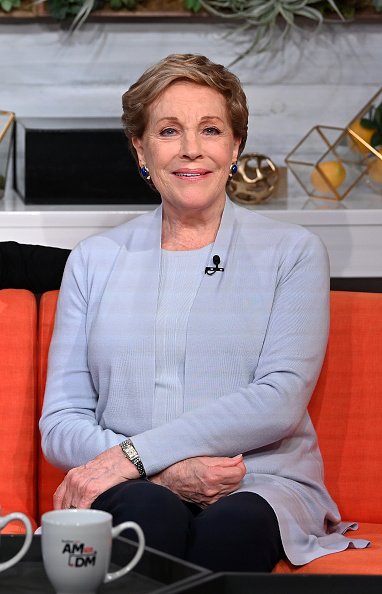 AGE DOESN'T MATTER
According to Andrews, Edwards asked her if she's going where he just came from. The pair started dating soon after.
The "Pink Panther" director was 13 years older than Andrews. However, despite everything, she fell madly in love with him.
Andrews married Edwards in 1969. The couple shared two adopted children - daughters Amy and Joanna. The actress is also a doting mother to daughter Emma from her first marriage to Tony Walton.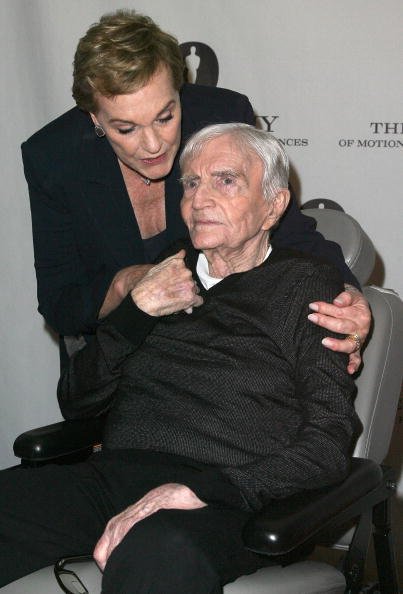 SUCCESSFUL MARRIAGE
Meanwhile, Edwards had children from a past marriage - Jennifer and Geoffrey. According to Andrews, the secret of their successful marriage was to take it one day at a time.
However, the couple also experienced their fair share of marital issues when Edwards had chronic fatigue syndrome.
The legendary artist shot to fame when she was picked to star in several Broadway musicals.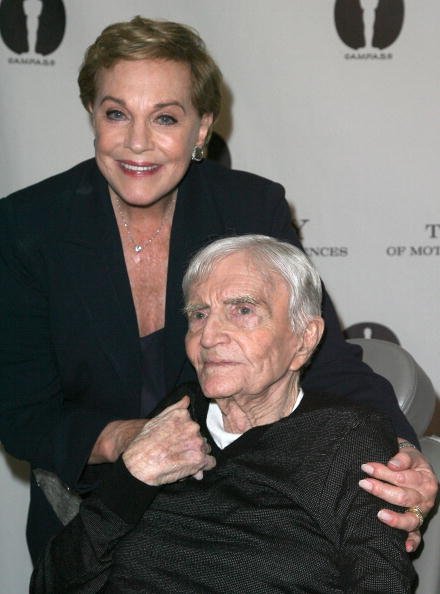 EDWARDS' DEATH
Country Living reported that Andrews and Edwards likewise teamed up professionally. The couple made seven movies together, such as "Victor/Victoria," "S.O.B.," and "10."
In the late 1970s, the family took a break from Hollywood. They went to their home in Switzerland. In 2010, Edwards died from pneumonia at 88 years old.
"There are days when it suddenly socks you in the middle of your gut and you think, 'God, I wish he were here,'" Andrews said, as reported by Closer Weekly. "But he is in a way. I think one carries that love always."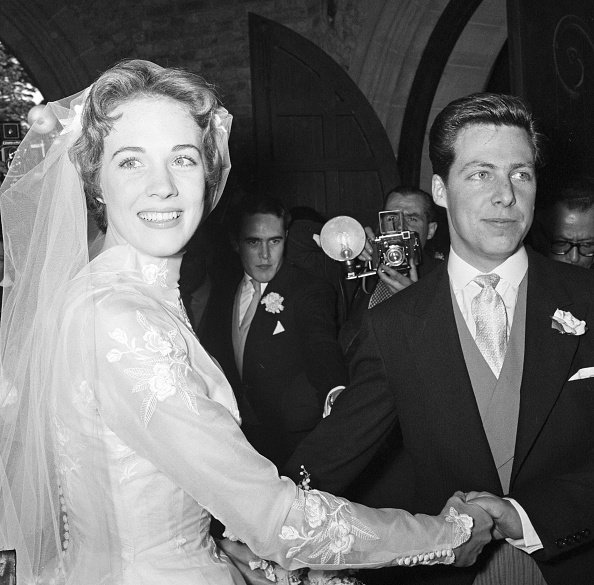 According to Cheat Sheet, Andrews made an appearance at the 92nd Street Y in 2019 to promote her book, "Home Work: A Memoir of My Hollywood Years."
During the event, Andrews shared that she's fortunate to have been that woman who had the option to do all those delightful things. 
The legendary artist shot to fame when she was picked to star in several Broadway musicals, including "Fair Lady" and "Camelot."
Queen Elizabeth II made her a Dame in 2000 for services to the performing arts. She has won several awards, such as Academy Award, BAFTA, Golden Globes, Grammys, and Emmys.