Teddy Pendergrass Who Was Often Called 'Black Elvis' Had a Tragic Life
When his career was at the top ready to take off to world star level, the artist suffered a car accident that left him paralyzed from the waist down. Anyone else will be quite, but this Philly boy won't, coming back to continue to delight his fans with his unique voice and style.
Teddy Pendergrass was born on March 26, 1950, in Kingstree, South Carolina, as Theodore DeReese Pendergrass. Raised alone by his mother, he rarely saw his father, who died when Teddy was still a child.
He started singing in church and then in the school choir.  He also played the drums until he got the chance to be the drummer for "The Cadillacs." He became the lead voice for Harold Melvin & the Blue Notes after being its drummer.
Kenny Gamble, part of the songwriting-production duo, Kenny Gamble and Leon Huff, talked about the strength of his voice, a husky, passionate-yet-effortless baritone. Gamble said:
"You gotta give a voice like that some raw meat. We really had to dig deep into our souls to come up with songs that he was gonna be able to execute."
SOLO CAREER
After creative and financial differences with Harold Melvin, Teddy began his solo career with a self-titled album that achieved total success. With a platinum record between 1977 and 1982, it is surprising that he did not receive more attention from the specialized press or recognition from the recording industry.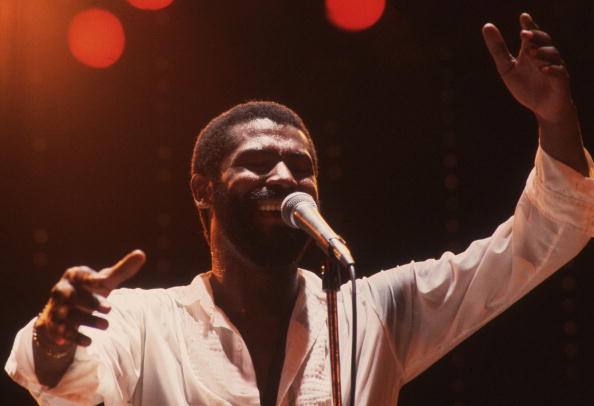 People knew his voice from the hits recorded with Melvin and his band. However, his new songs ranged from sexy and romantic ballads, almost erotic, that captivated women, instead of the moved hits that his male followers bought.
RETIRE AND COMEBACK
On March 18, 1982, on a road in Philadelphia, Teddy's Rolls-Royce smashed into a highway divider and a tree. The accident resulted in spinal cord injuries that left him paralyzed from the waist down, at 31 years old. However, after intense and extended physical therapy, he came back and recorded songs again.
Teddy Pendergrass reached 10 top rhythm and blues hits and several gold albums in the '90s. He also sang at the Live Aid concert in Philadelphia in 1985, and he returned occasionally to the stage in the 1990s and 2000s.
MYSTERY SOLVED
After thirty years, the mysterious woman who accompanied him the day of the accident, Tenika Watson, met with Teddy and managed to close a cycle with him. They both suffered a lot and each in his own way managed to keep going on with life.
Teddy Pendergrass died on January 13, 2010, from complications of colon cancer. He left his second wife, Joan Pendergrass, (he divorced his first wife Karen Still in 2002) along with their three children. The R&B world will always remember his powerful and sensual voice that marked an entire generation.