WWII Vet Who Raised Millions for Charity Gets Thousands of Postcards Ahead of His 100th B-Day
A Second World War veteran who raised millions for charity received a wonderful present ahead of his 100th birthday. It's a heart-warming moment!
Captain Tom Moore, a war veteran, received over 120,000 birthday cards. He was surprised with assorted cards of different colors and sizes spread out on the floor hall, as shown on Twitter.
Moore, who raised £29 million or roughly $36 million for Britain's NHS, is well-loved and well-respected by many. Twitter users were delighted to see the epic birthday surprise and left heartfelt responses.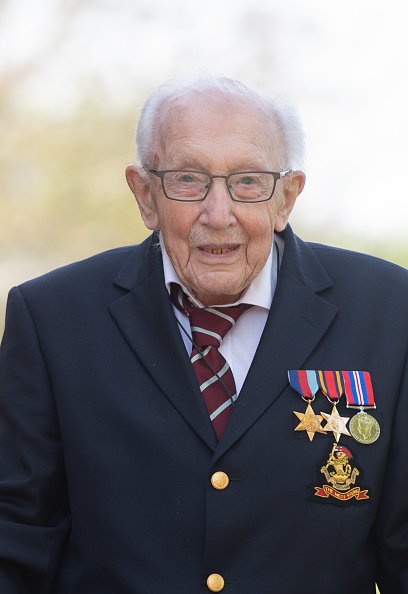 CARDS FROM AROUND THE WORLD
The cards came from across the world, and include the ones from Duke and Duchess of Cambridge, Dame Kelly Holmes. England football captain Harry Kane also sent a card. 
These items were sent to the school where his grandson is presently enrolled in, as reported by Sky.  Benjie Ingram-Moore, the veteran's grandson, said the cards were extremely surprising.
Young children also took their time and artistic talent to send their cards for his grandfather. "It means a lot to granddad as well as us as a family. We are hugely proud of how the nation has taken granddad to its heart," Benjie said.
Today I completed my final 10 laps, and although the mission is complete - I am going to keep on going.

The donations stand at 15.5 MILLION pounds - wow.

Thank you all - now let's continue to support our NHS!

Images by Emma Sohl - Capture The Light Photography#walkwithtom pic.twitter.com/UhDmUD3HCO

— Captain Tom Moore (@captaintommoore) April 16, 2020
COMPLETING 100 LAPS
Moore raised millions after he completed 100 laps before his centennial year. He walked with the aid of a walking frame in his garden in Marston Moretaine, Bedfordshire, as reported by BBC.
The South Midlands Mail Centre expects more volume of cards before Moore's birthday on April 30. The mail center re-programmed sorting machines to cater more cards and put them in a dedicated collection box.
After he successfully ended his laps 14 days early, Moore plans to add more.
Happy birthday, @captaintommoore!🎉

The WWII veteran has received over 120,000 cards for his 100th birthday after raising over £29 million for Britain's NHS. https://t.co/a6tXpq1iew pic.twitter.com/s0ICZiF23Y

— Cheddar🧀 (@cheddar) April 27, 2020
SPECIAL POSTMARK
"None of the team have ever known one person receive so much mail," Centre Manager Stephen James said.
Aside from the birthday cards, the 99-year old war veteran will be honored with a special postmark. The Royal Mail will stamp letters dedicated to Moore, as reported by  BBC.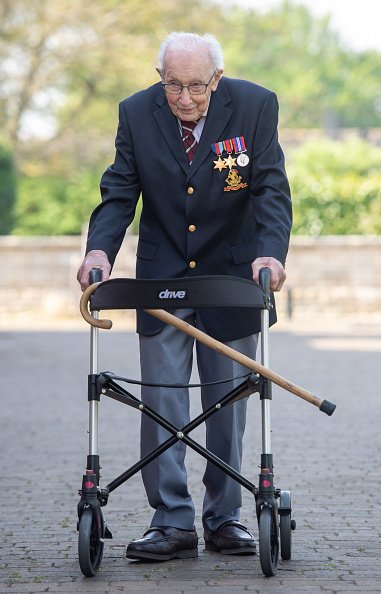 These stamps will be posted until Friday. It will be marked with, "Happy 100th Birthday Captain Thomas Moore NHS fundraising hero 30th April 2020."
After he successfully ended his laps 14 days early, Moore plans to add more. He extended more 100 laps in his garden since he finished his first 100 laps ahead of schedule.
More lovely messages, this one from our local butcher. We're so incredibly grateful for all the support we've received from our friends in the village.#walkwithtom #TomorrowWillBeAGoodDay pic.twitter.com/r9x9DNxOtL

— Captain Tom Moore (@captaintommoore) April 29, 2020
Aside from Britain honoring a veteran, another heart-warming moment was when American singer and actress Jennifer Hudson paid tribute to Aretha Franklin. She posted a touching message about the late queen of soul in her Instagram account.