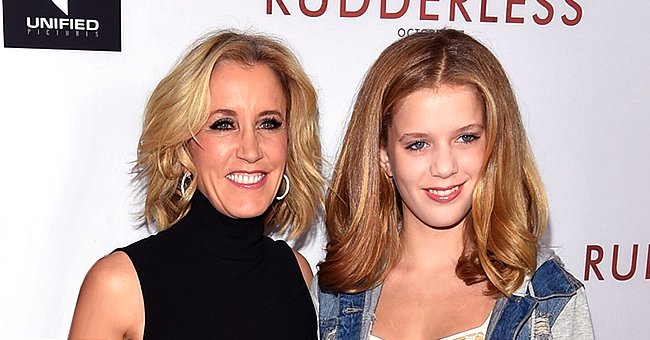 Getty Images
Felicity Huffman's Daughter Sophia Macy Accepted into Top University Following College Scandal
Following the college admissions scandal that involved Felicity Huffman and implicated her daughter Sophia, the actress is proud of her daughters' recent achievements of getting into prestigious universities.
Sometimes in life, unfavorable situations arise that have a way of setting a person back, but the wonder of human tenacity allows one to fight back and come back stronger.
This is the case of Felicity Huffman's daughter Sophia Grace Macy. Despite the college admission scandal that rocked the family last year, Sophia has recently been accepted into the prestigious Carnegie Mellon University.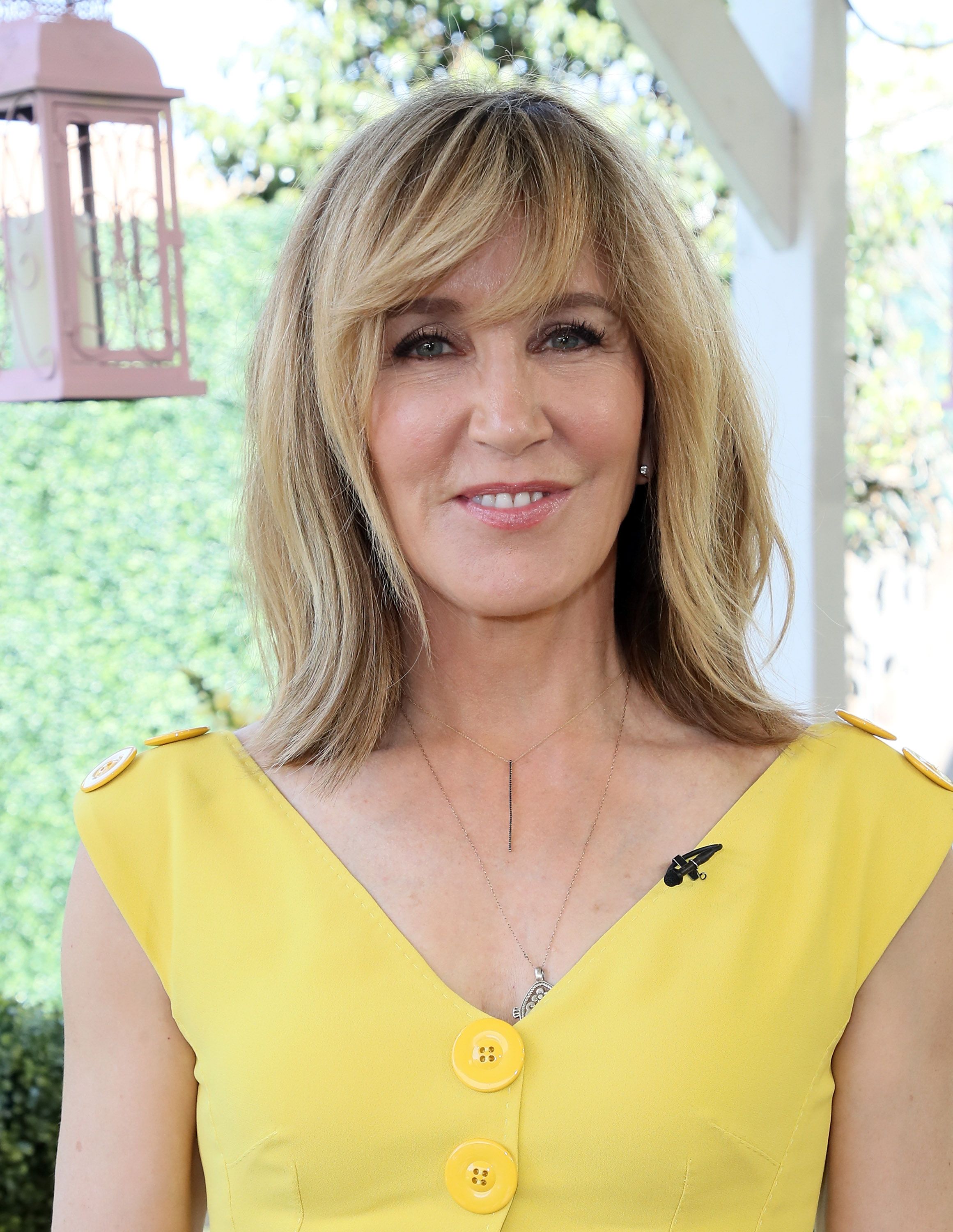 Felicity Huffman at Universal Studios Hollywood on April 10, 2018 | Photo: Getty Images
Sophia shared the good news by updating her Instagram bio to read "CMU Drama '24 ?♥️." Not only is Sophia going to college, but her younger sister Georgia would also be attending Vassar College this fall.
Speaking of these recent achievements, a source told People that Felicity is proud of her daughters' accomplishments despite the occurrences of the last year. The source also said:
"Felicity is so proud and grateful that Sophia has kept her chin up over the last year. It was a painful, challenging time, and she pulled through it with strength and grace."
After Sophia had her invitation to audition for a theater school rescinded last year because of the scandal, she has been keeping a low profile and working on getting into other schools which she was able to do.
Felicity's husband, William Macy, revealed that the relationship between Felicity and her daughter exploded after news of the scandal made the rounds.
Felicity was not the only celebrity to be indicted in the scandal...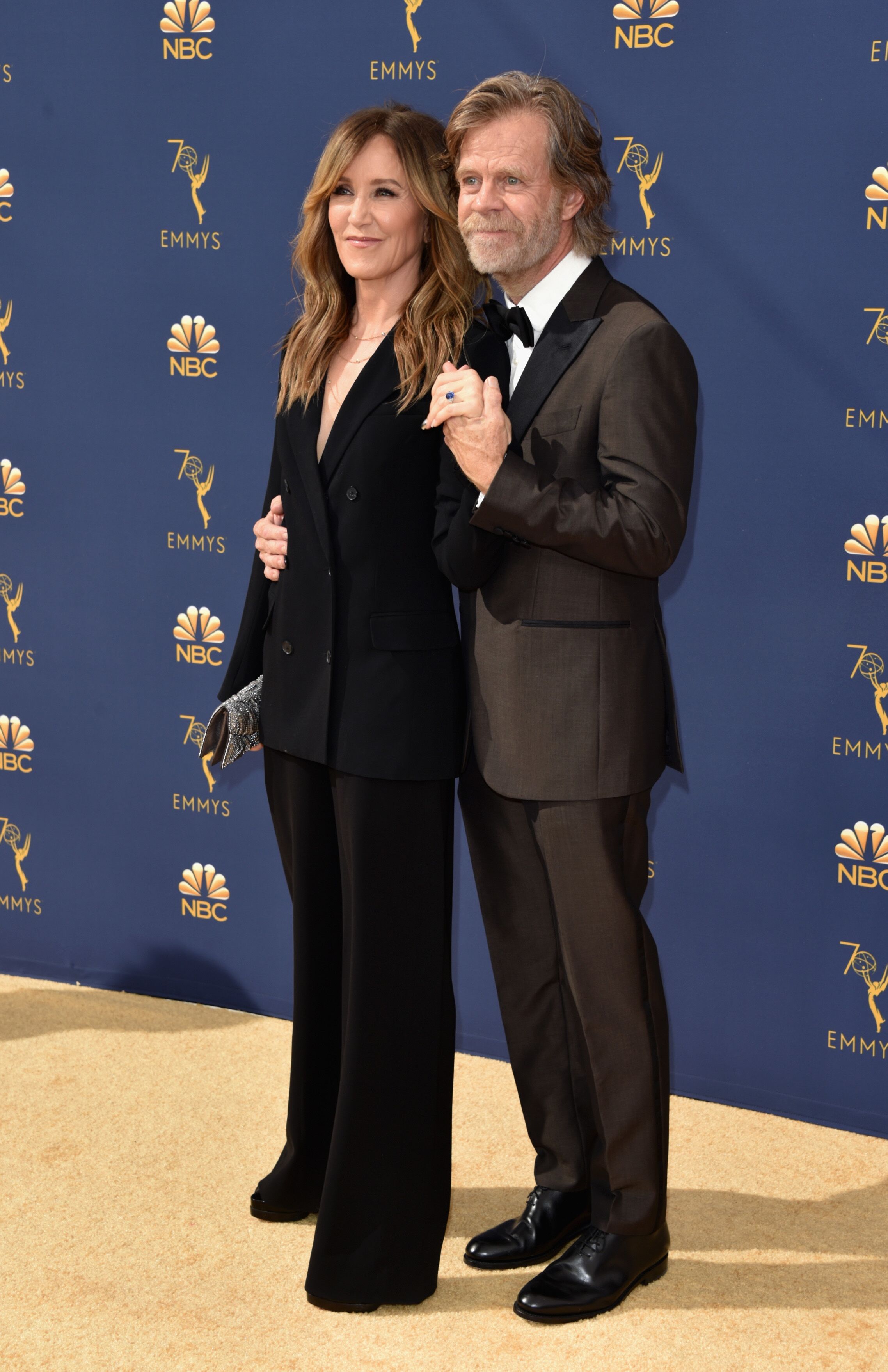 Felicity Huffman and William H. Macy at the 70th Emmy Awards on September 17, 2018 | Photo: Getty Images
Although William was not charged, he consistently supported his wife and family after she was sentenced to 14 days in prison, 250 hours of community service, and asked to pay a $30,000 fine.
Felicity expressed that it was her desperation to be a good mother that caused her to act in such a manner. She also stated that she was profoundly sorry and apologized, saying,
"There are no excuses or justifications for my actions. Period. I would like to apologize again to my daughter, my husband, my family..."
She also offered her apology to students who worked hard every day to get into colleges and to their parents, who went through tremendous lengths to support them the right way.
Last year when news of the college admission scandal named "Operation Varsity Blues" broke. Felicity Huffman and her husband William Macy were among the parents who were found guilty of paying to have their children's admission into prestigious schools influenced.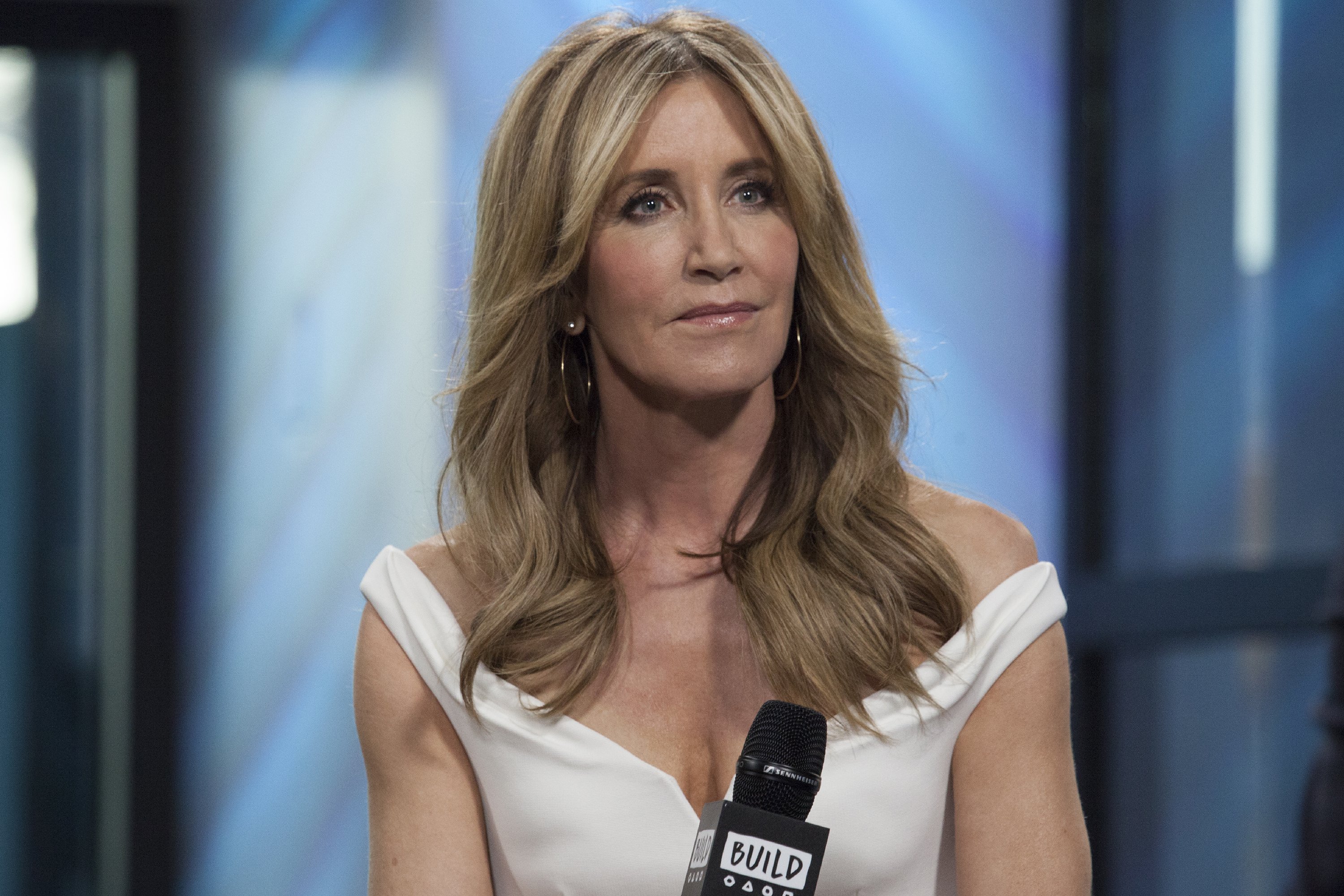 Felicity Huffman at Build Series to discuss "American Crime" at Build Studio on March 9, 2017 | Photo: Getty Images
While Felicity was sentenced to 14 days in prison, her husband was not, and some posited that it was because he had a less culpable role to play in the whole saga.
Felicity was not the only celebrity to be indicted in the scandal, Lori Loughlin and her husband were also mentioned although they have not gotten any sentencing.
Please fill in your e-mail so we can share with you our top stories!