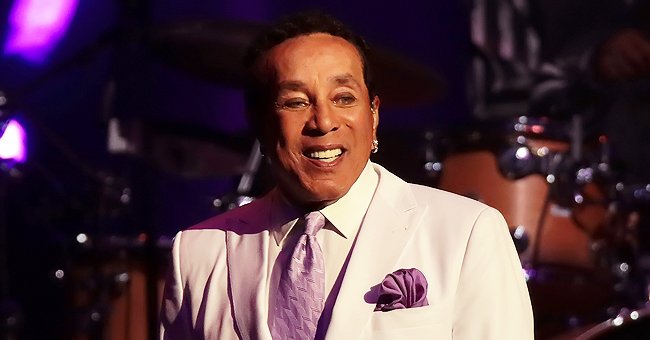 Getty images
Meet Smokey Robinson's Ex-wife Claudette Who Was Once a Member of 'The Miracles'

Smokey Robinson is highly recognized for his role in the creation of Motown's vocal group, "The Miracles," and it was there he met his first wife, Claudette, to whom he was married for 26 years.
Smokey Robinson has quite a lot of achievements in the world of music, both for his role as one of the founding fathers of "The Miracles," his prowess in songwriting, and his solo career.
The singer has been married twice; he married Frances Glandney in 2002 and initially to Claudette Rogers Robinson to whom he was married from 1959 to 1986.
Claudette was also a member of "The Miracles," joining the group in 1957 as a replacement for her brother, Emerson "Sonny" Rogers, also a founding father of the group, after he was drafted into the U.S. Army.
She married Smokey Robinson two years after joining the group. Claudette and the rest of the original Miracles were inducted into the Rock and Roll Hall of Fame in 2012.
Claudette is a mother of two children, son Berry William Borope Robinson, and daughter Tamla Robinson, and enjoys spending time with them, as seen in some of their posts on Instagram.
A particular post that revealed the fact was one made by Tamla, where she hailed Claudette as the best mom in the world, with a cute picture of them.
Claudette went down memory lane to talk about some of her experiences in the record label.
In 2018, Tamla also shared an adorable photo of her mom and dad all smiles, and in a cute embrace, and in the caption to the post, she tagged the ex-couple as her gorgeous parents.
Borope also shared a lovely picture of himself and his parents on his Instagram page in December 2017 that showed the adorable couple enjoying each other's presence.
The 77-year-old Claudette was born in New Orleans, Louisiana. Apart from being a singing sensation, Claudette is also a writer and a producer; she has worked on some great films.
Some of these films include, "The First Lady of Motown: The Claudette Robinson Story," "Hitsville: The Making of Motown," and "Playboy After Dark."
In an interview with Billboard, last year, to mark the 60th anniversary of "Motown," Claudette went down memory lane to talk about some of her experiences in the record label.
When asked what made Motown work as a record label, Claudette said that it was the talent, the acts, and everyone who was part of the record label and worked hard to attain success.
Please fill in your e-mail so we can share with you our top stories!