Michael Strahan's Daughter Sophia Poses in Matching Yellow Crop-Top and Pants in a Photo
Sophia Strahan, Michael Strahan's 15-year-old twin daughter enjoyed the outdoor sun in a photo she shared amid her parents' custody battle.  
One of Michael Strahan's twin daughters, Sophia Strahan made her sunny presence felt in a recent outdoor pic she shared.
Sophia glowed under the sunlight as she sat on a grassy patch of land wearing a yellow cropped top and matching pants. She delighted in her surroundings when she captioned her pic, "Green as in go."
Sophia's natural hair stood out as she inhaled her surroundings. No doubt it was a pleasant reprieve from staying indoors constantly due to the threat of the pandemic.
Sophia must be missing the beach too, judging from her posts prior to the quarantine. She was in the Bahamas in early March as well as in December.
Sophia and her sister, Isabella are currently living in North Carolina with their mother, Jean Muggli. But if Michael had his way, he would prefer to have them in his custody.
Michael has four children in total. His older kids are from his first marriage to Wanda Hutchins.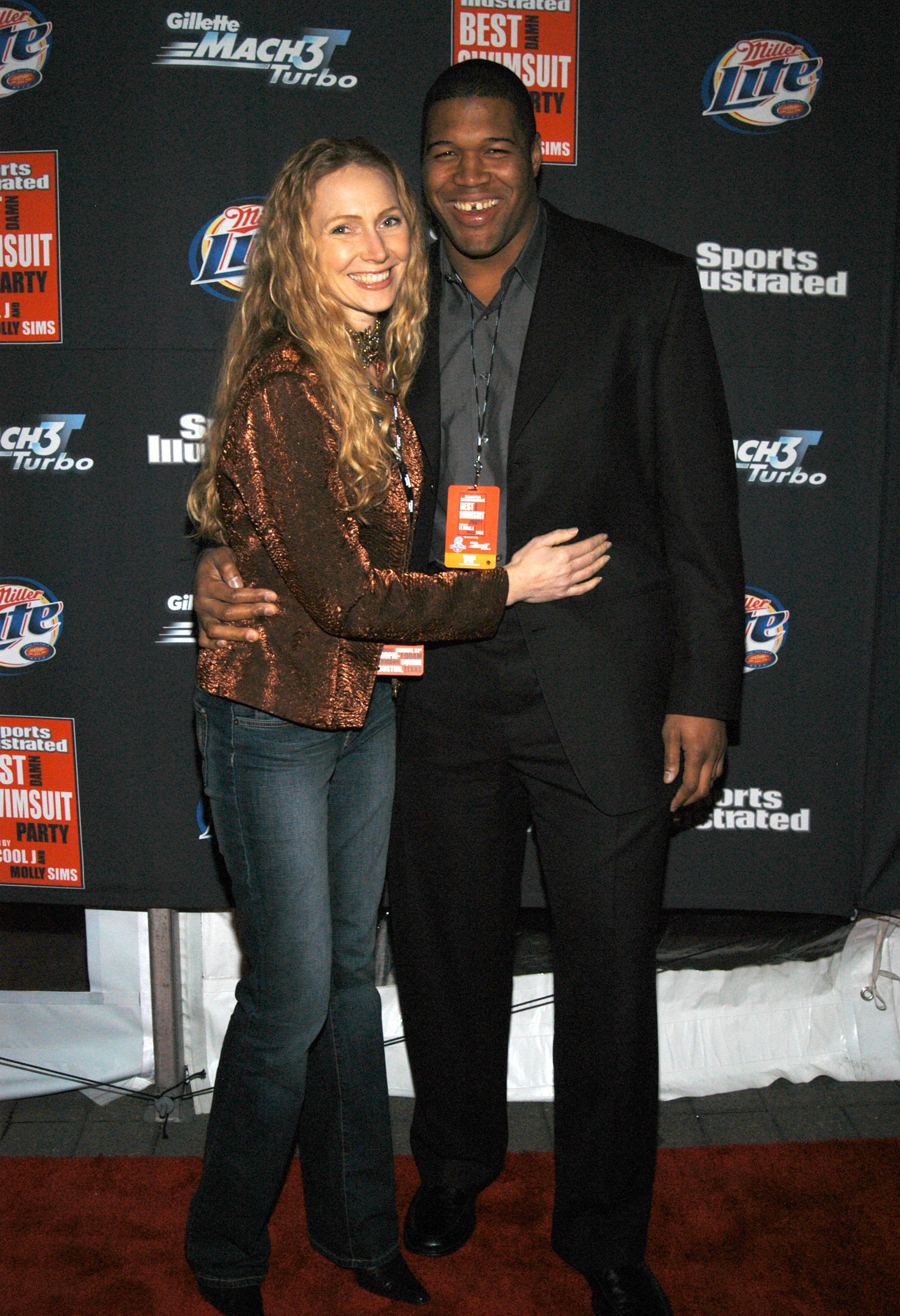 The former NFL star filed court documents in March accusing Jean of physically and emotionally abusing their 15-year-old daughters. Thus, he requested primary custody of them instead of the visitation rights he currently enjoys.
Sophia and Isabella were only 20 months old when their parents filed for divorce in 2006 after seven years of marriage. In her divorce petition, Jean accused Michael of abusing her and cheating on her but the judge dismissed her claims.
Last year, Jean filed a lawsuit against Michael claiming he reneged on their previous agreement to split their girls' equestrian expenses. The "Strahan, Sara, and Keke" host reportedly owed her over $450k since 2017. She also accused him of owing her $500k in child support.
Michael has four children in total. His older kids are from his first marriage to Wanda Hutchins. They share a daughter, Tanita who was born in 1992 and a son named Michael Anthony, born in 1995. Both live with their mother in Germany but Michael maintains close ties with them.
Michael never remarried since divorcing Jane but he did have several relationships including a botched engagement with Eddie Murphy's ex-wife, Nicole Murphy. His most recent girlfriend was Kayla Quick, a former waitress and stripper.