Tionne 'T-Boz' Watkins — 25 Curious Facts about the TLC Star Who Was Diagnosed with a Brain Tumor
On Sunday, April 26, 2020, singer Tionne "T-Boz" Watkins turned 50. To celebrate the milestone we've covered 25 facts about the star that might come as a surprise to most people.
Watkins celebrated her 5-decade birthday over the weekend with a virtual party held on "Billboard's" Instagram account. We honor the R&B sensation by sharing some unknown facts about her.
1. The Des Moines, Iowa-born star is of African-American, Native American, and Irish descent.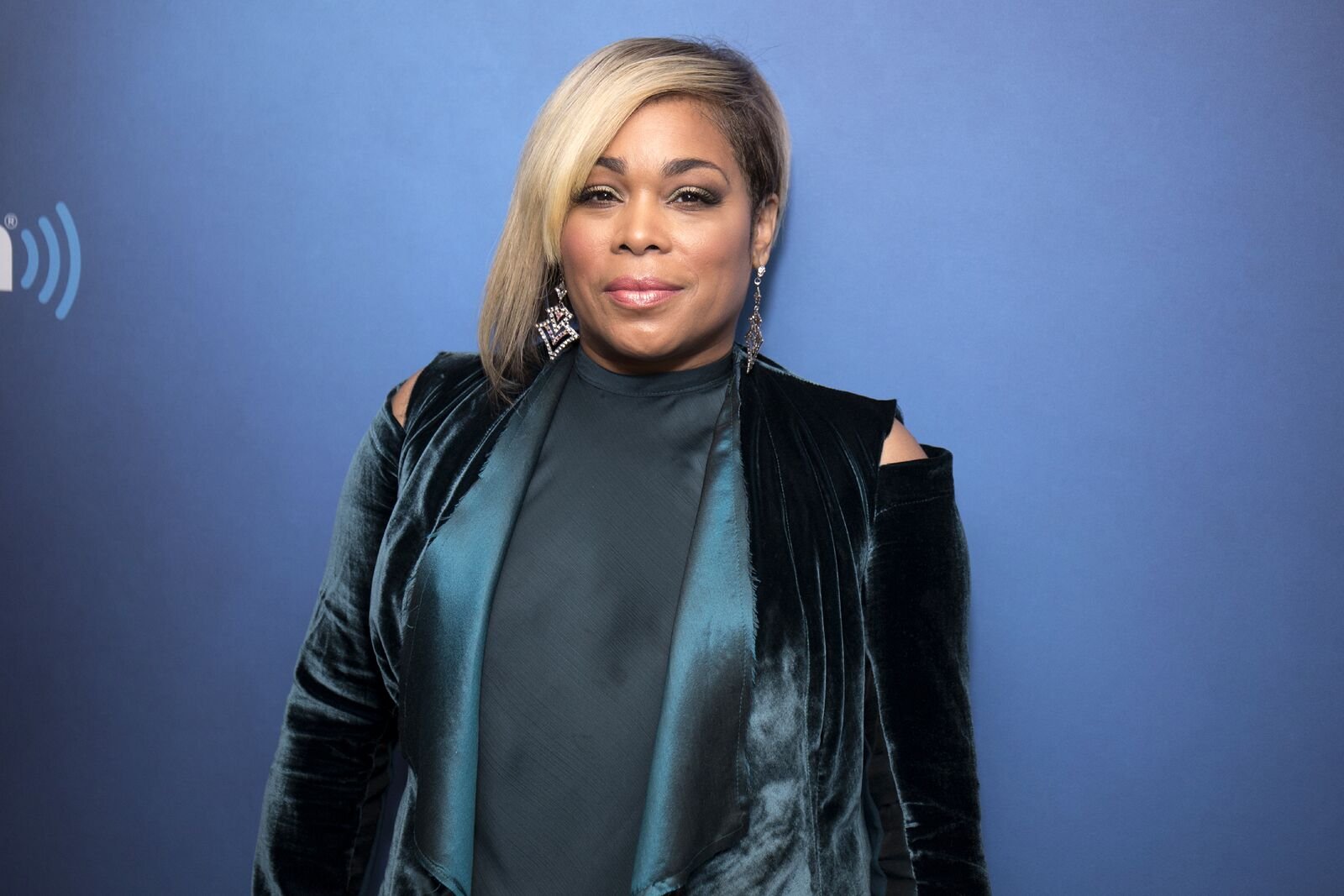 2. When she was young, she and her family moved to Atlanta where she ended up working at a hair salon.
3. Watkins was asked to be an apprentice at the salon by the owner but she refused; resulting in her firing.  The young hairstylist called her mother crying about the incident that involved the police and her mother arrived "in 2.5 seconds."
The owner was actually afraid of Watkins' mother and everyone in the salon never forgot her.
4. At the tender age of 14, the future star took part in hairstyling competitions and actually won a few.
5. The star is a big fan of combat boots "And blinged-out sandals."
6. She also loves Giuseppe Zanotti sandals. Watkins explained why she was a fan stating: "He has a lot of big diamonds in his shoes. And he has these butterfly ones that I love, because there's all diamond butterflies on your toes."
7. Her favorite hair color is "Blond, of course! I think it looks the best." However "plum" is a close second.
8. When she was just 7, Watkins was diagnosed with sickle cell anemia and wasn't expected to live past the age of 30. She was also told she wouldn't be able to have children.
9. She is one of the spokespeople for the Sickle Cell Disease Association of America.
10. The musician once had a life-threatening brain tumor that was successfully taken out by a surgeon. However, a side effect from the surgery means the star now suffers from poor balance.
11. Defying doctor's expectations, on October 20, 2000, she and rapper Mack 10 welcomed a daughter named Chase Anela Rolison, now-19.
12. In 2013, Watkins' daughter played a younger version of her on the VH1 biopic "CrazySexyCool: The TLC Story."
13. Her son Chance was born on July 31, 2015.
14. Watkins would hide from her children by sleeping in her closet when she needed some time to herself. She confessed: "They're figuring it out now, but there's no better place to be than with your shoes and your clothes."
15. TLC, the acronym of the three member's first names, used to go by 2nd Nature.
16. TLC maintained the acronym after Crystal Jones left the group. Watkins became "T-Boz," Lisa Lopes became "Left-Eye" and Jones' replacement, Rozonda Thomas, became "Chilli."
17. Watkins' nickname came about when her Atlanta friends would say, "Tionne's a boss."
18. Her favorite songs include Michael Jackson's "Billie Jean," Marvin Gaye's "I Want You," and Prince's "Ballad of Dorothy Parker."
19. The first concert she ever went to was The Commodores.
20. The last concert she went to was Justin Timberlake with her daughter.
21. Watkins is "good at impressions." All she has to do is listen or stare at a person long enough to pick up on their unique traits.
I WANT 2 SPEND MY BIRTHDAY WITH YOU!!! So Come on 💋 I'll also be on @billboard 's IG TAKING OVER starting at 2pm/pst 5pm/est yesssssss!!!! #tboz #tlc #tbeezy #Mybirthday #50thBirthday pic.twitter.com/Pe5IypRtPx

— Tionne T-Boz Watkins (@TheRealTBOZ) April 26, 2020
22. While impersonating Michael Jackson, the singer realized she could dance well.
23. The star once guest-starred on the animated Adult Swim series "Black Dynamite" as the "reverse stripper." What was funny about the character was that she started off naked and gradually put her clothes on instead of the normal way.
24. Watkins' favorite cartoon is "Scooby-Doo."
25. Her favorite popcorn is Smartfood's white cheddar.  
Here's an extra fact about Watkins, she was named one of the "50 Most Beautiful People of the World" by "People" magazine twice, in 1995 and 2000. Watkins' recent "Billboard" birthday party celebration was held in Los Angeles.
Fans got to see her cutting a birthday cake with her mother and son Chance.