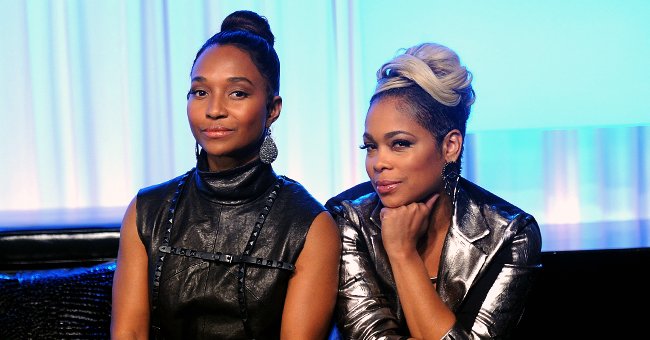 Getty Images
Rozonda 'Chilli' Thomas of TLC Wishes Tionne 'T-Boz' Watkins a Happy 50th Birthday
Their history of ups and downs as part of the trio, TLC has made them sisters for life. Thus, Rozonda "Chilli" Thomas only had the sweetest words for Tionne "T-Boz" Watkins on her golden birthday.
TLC's Tionne "T-Boz" Watkins turned 50 on Sunday and her good friend and professional partner, Rozonda "Chilli" Thomas made sure to honor her that day.
Rozonda took to her Instagram to express her love for T-Boz on her golden milestone."Look up Tionne it's your BIRTHDAY," she began as she shared a photo of the two of them caught in a candid moment.
Rozonda and Tionne are closer than ever, bonded by their history and the friendship that developed through their shared ups and downs.
Though she said she intended to call the birthday girl and greet her personally, Rozonda penned a loving message in her caption.
"Here's to another 50, God willing and I loooooove u more than any word I can find in the dictionary to describe how much! #sisters4life #igotyourback."
A SHARED HISTORY OF UPS AND DOWNS
Rozonda and Tionne provided vocals for the trio TLC which also included the late rapper Lisa "Left Eye Ropes." The all-female group dominated the charts in the 90s with their hit songs, "Waterfalls," "No Scrubs," and "Unpretty."
Following the death of Lisa in 2002 due to a tragic car crash, Rozonda and Tionne stuck together, opting to remain a duo instead of replacing Lisa. According to The Guardian, they drifted away from the limelight in the early 2000s but made "a decent comeback " in 2017.
Looking back at their success, and the bankruptcy that followed in 1995, Rozonda and Tionne admitted they learned a great deal from that experience.
"I have learned the hard way: sign your own cheques, make sure your taxes are in shape and whatever your company is, it's always good to get it audited," Rozonda told The Guardian in 2017.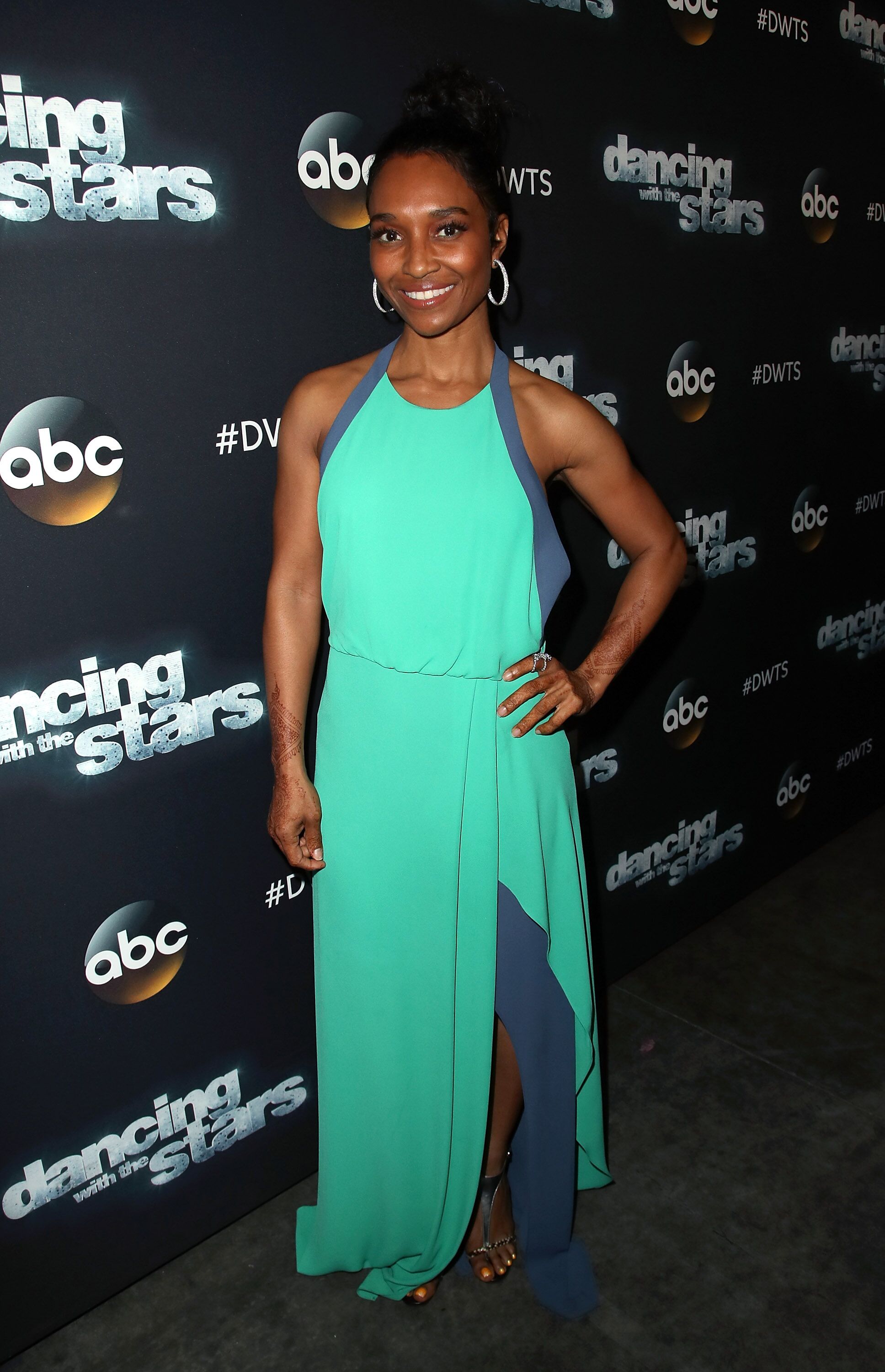 Rozonda "Chilli" Thomas attending "Dancing With The Stars" Season 24 in April 2017. | Photo: Getty Images
She spoke vaguely about what caused their bankruptcy due to an ongoing lawsuit they had with their former manager, Perri "Pebbles" Reid.
Pebbles sued Viacom for falsely portraying her in the 2013 TLC biopic "CrazySexyCool: The TLC Story." She claimed the film painted her as a conniving and dishonest manager who exploited her clients for personal gain.
TLC first sued Pebbles' management company, Pebbitone and La Face Records in1994 accusing them of underpayment. They claimed they were only paid $50,000 each between1993 and1994 in spite of the tremendous sales of their album, "CrazySexyCool."
Today, Rozonda and Tionne are closer than ever bonded by their history and the friendship that developed through their shared ups and downs. Though they both live apart, with Rozonda based in Atlanta and Tionne in Los Angeles, they are as close as they could ever be.
"You start off with so many friends, but as you get older, you only need one or two," Tionne once said of her friendship with Rozonda.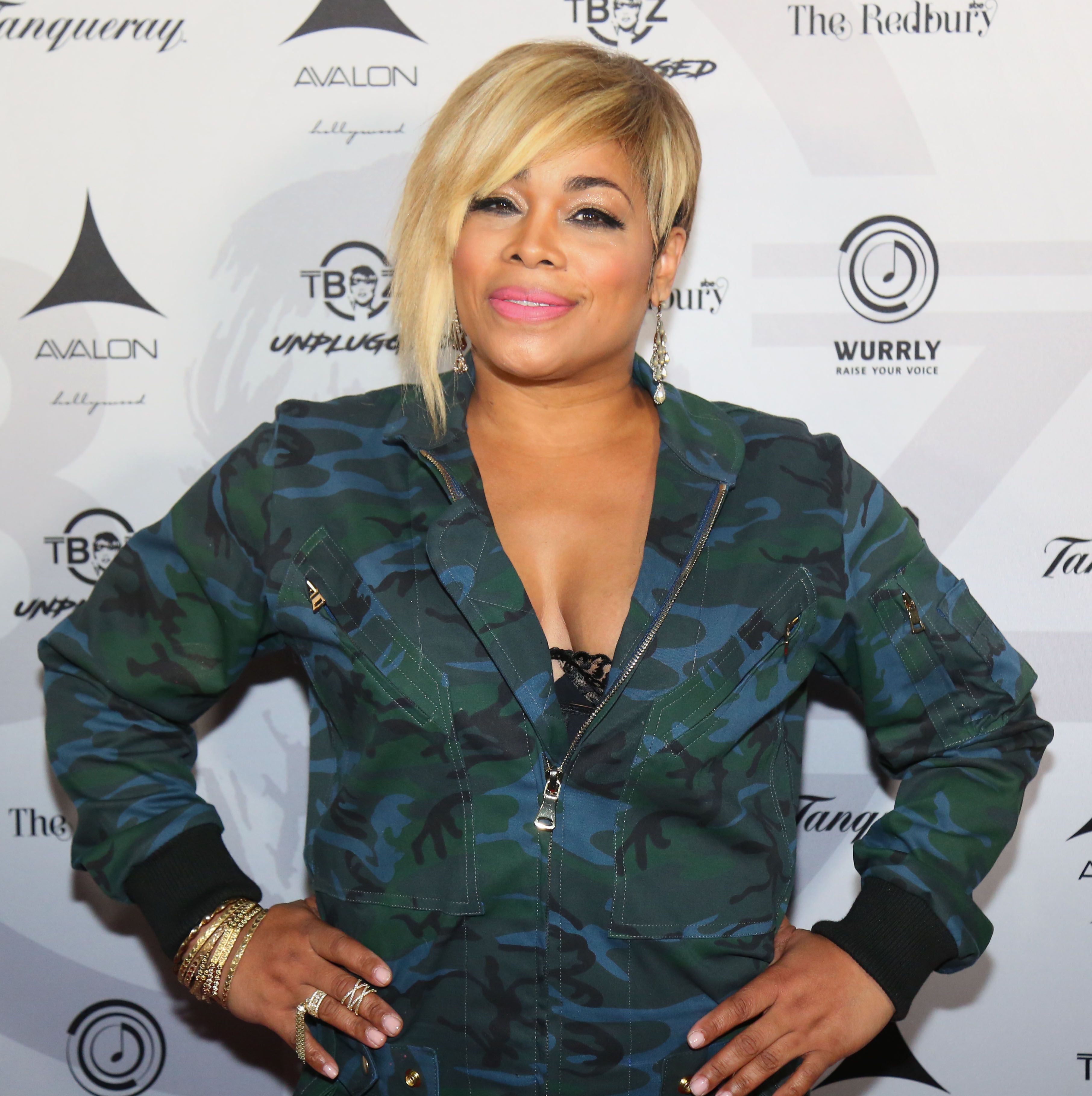 Tionne "T-Boz" Watkins at the "T-Boz Unplugged" benefit concert in Hollywood in January 2017. | Photo: Getty Images
Tionne was once married to rapper Mack 10 with whom she has a daughter, Chase. She filed for divorce in 2004. In 2016, years after battling sickle cell anemia and a brain tumor, she adopted a son she named Chance.
Meanwhile, Rozonda is currently single and has a son with TLC's ex-producer, Dallas Austin. They would have had two children if she didn't opt to abort their first child to due to the pressures of her career.
Please fill in your e-mail so we can share with you our top stories!