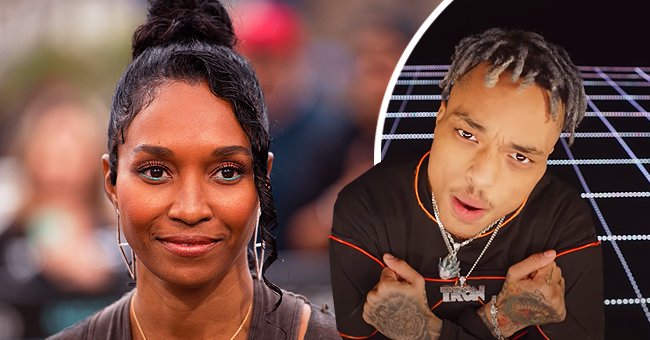 Getty images YouTube/TronMusic
Rozonda 'Chilli' Thomas of 'TLC' and Dallas Austin's Son Tron Is Following in Mom's Footsteps
Famous 90s music group singer Rozonda Thomas' son, Tron, is all grown up and following his mother's footsteps in music.
Tron Austin, the son of music group singer Rozonda Thomas who was professionally known as "Chilli," is all grown up and has begun a music career of his own.
Late in March, the young singer took to his Instagram to share how he was spending quarantine. He wrote, "social distancing."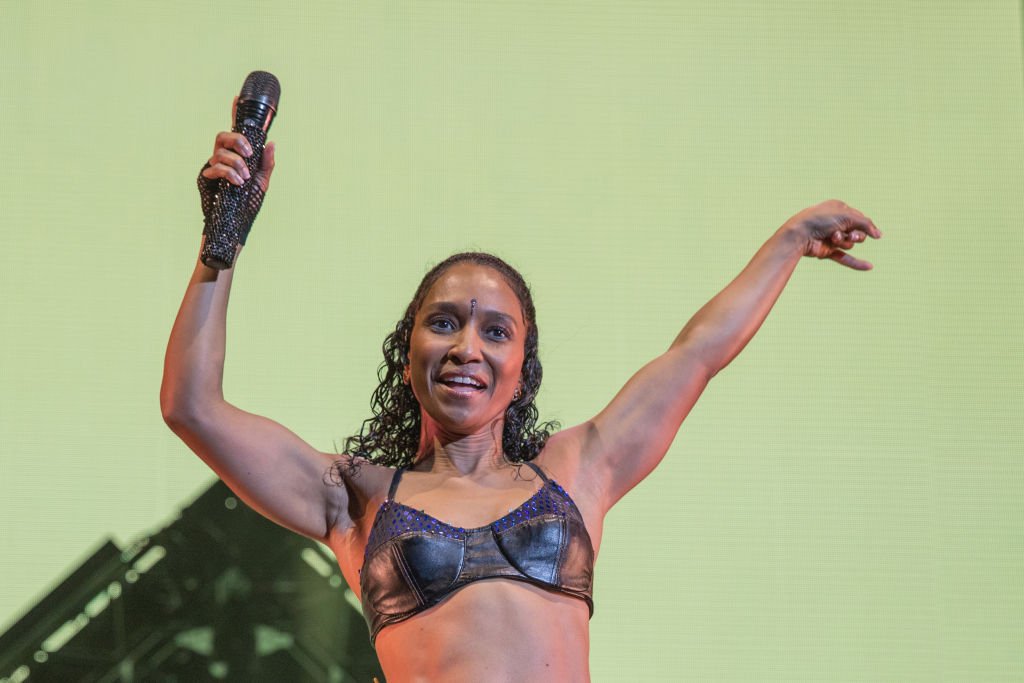 Singer-songwriter Rozonda 'Chilli' Thomas of TLC performs in concert at Austin360 Amphitheater on August 22, 2019 | Photo: Getty Images
The post was a video of the artist rocking out in a drum session. Expertly dancing his drumsticks across the drum set, the young artist seemed to be enjoying himself immensely.
On March 27, the music video of his 2019 song, "Captions," premiered on Youtube. The catchy song gained thousands of views and likes in no time.
Shortly after the song was released, the famous Youtube choreography group "Phil Wright Choreography" used the song in a dance video, and it went viral, quickly becoming a trendy challenge. Chili also posted a video of herself and her group members dancing to the song.
Chili's video of herself and her TLC members dancing to "Captions" had many fans gaping at how amazing she still was at dancing. In an interview with FOX 5 Atlanta, the proud mother revealed that she was always in support of her boy and that they would always share a close bond.
The 22-year old confessed about having his mom solidly behind his career. Discussing how his music began, Tron said:
"Ever since I got out of college, it's been so surreal for me. It's just been about I need to get to that next level, I need to make a name for myself too."
He confessed that he considered it an advantage to have a parent who had a strong background in music, even though there was a little pressure on him to live up to certain expectations.
The mother and son admitted that right from his childhood, the 49-year-old had always maintained a healthy balance between being his friend and mother.
In 2018, Tron graduated from Full Sail University, Florida, and Rozonda celebrated the milestone on Instagram, referring to him with her adorable nickname for him, "Tronster."
At 49, the Georgia-born songstress has continued to wow her fans with how vibrant and young she still looks. In an interview with Essence, she revealed that she owed her ageless beauty to acupuncture, cryotherapy, and keeping a healthy diet.
The gorgeous singer and her budding artist of a son have had a fantastic life together and are happy being there for each other and supporting one another.
Please fill in your e-mail so we can share with you our top stories!