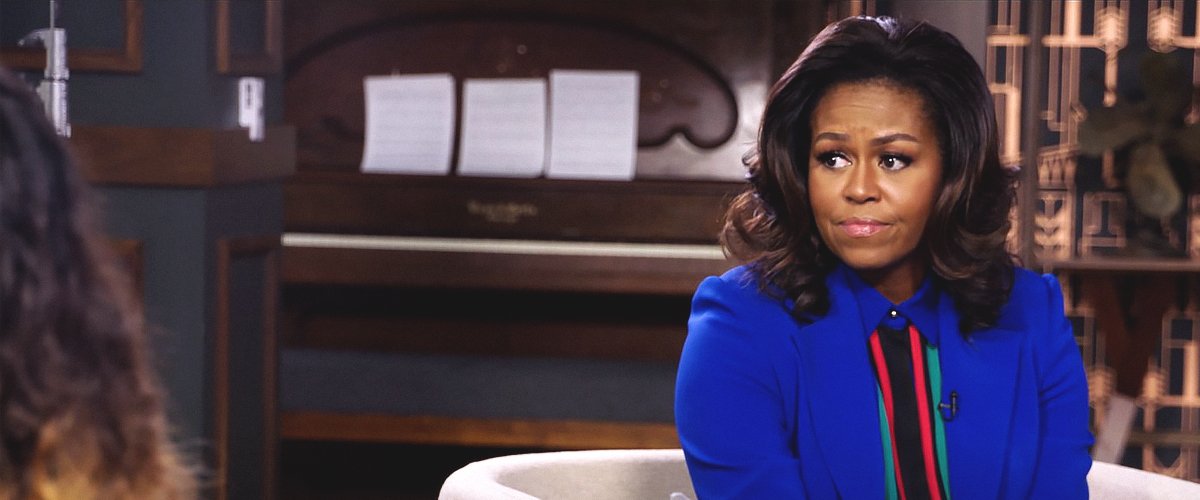 Youtube.com/YouTube Originals
Michelle Obama Once Got Candid about Suffering Miscarriage before Becoming a Mom
Former First Lady Michelle Obama has often been open about her life as a mother and wife. At some point, she opened up about suffering miscarriages before becoming a mom and the lessons she learned from it.
Life is filled with various uncertainties. No one knows what might happen and how things can change, but the best one can do is to find the lesson in the situation and think of how best to overcome it.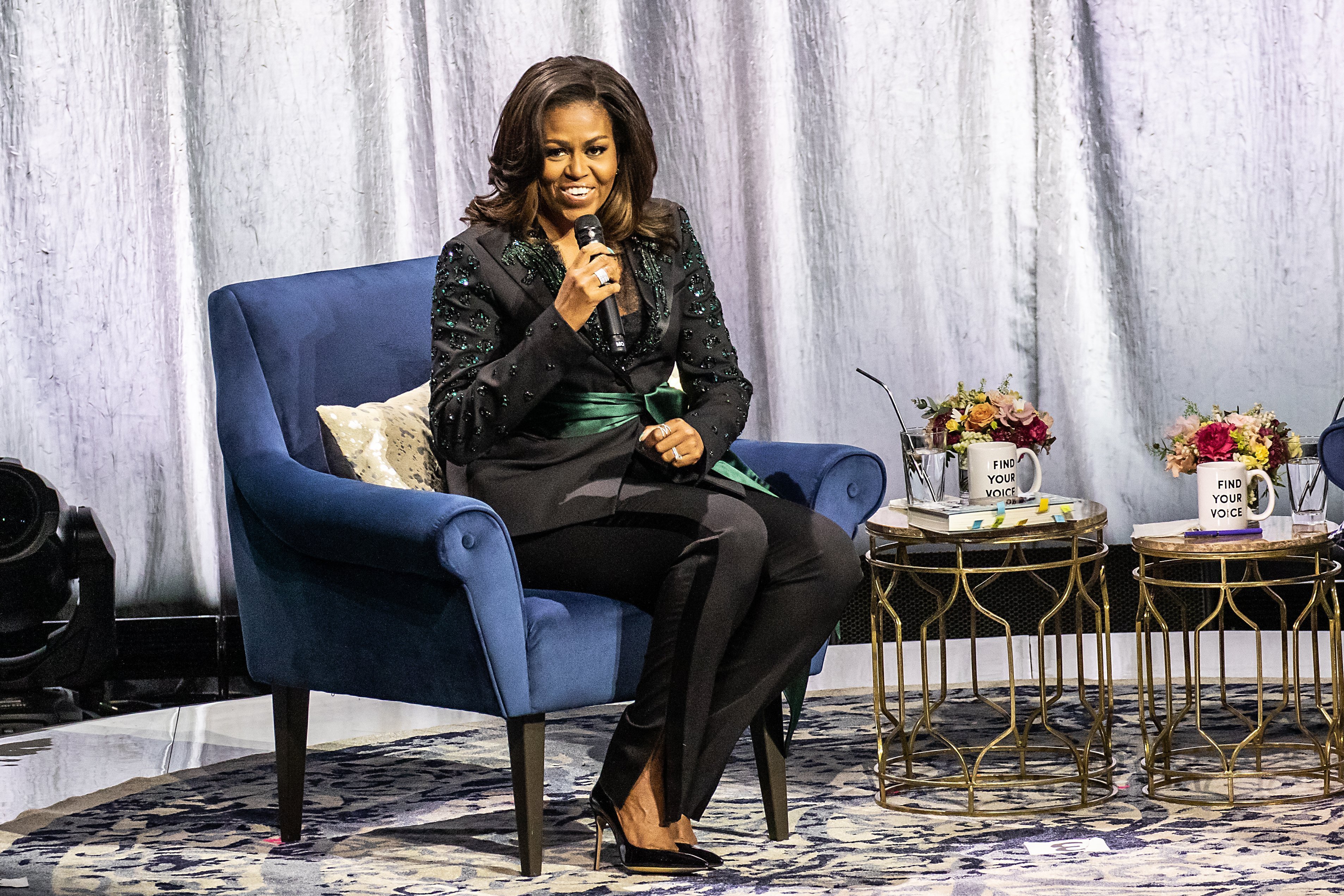 Michelle Obama at the Oslo, Norway leg of her "Becoming" book tour in April 2019. | Photo: Getty Images
When Michelle Obama got married to Barack Obama, she thought that as two highly successful people who achieved most of what they wanted, having a child was not going to be difficult.
She was soon faced with some harsh realities, and while things did not go according to plan, she was able to overcome the situation and is now using the lessons she learned during those periods to help other women.
MICHELLE SUFFERED A MISCARRIAGE
After Michelle and Barack Obama got married, the couple were looking forward to becoming parents and were excited at the prospect.
However, despite their efforts, things did not go according to plan when it came to getting pregnant and giving birth, so they had to resort to the use of IVF.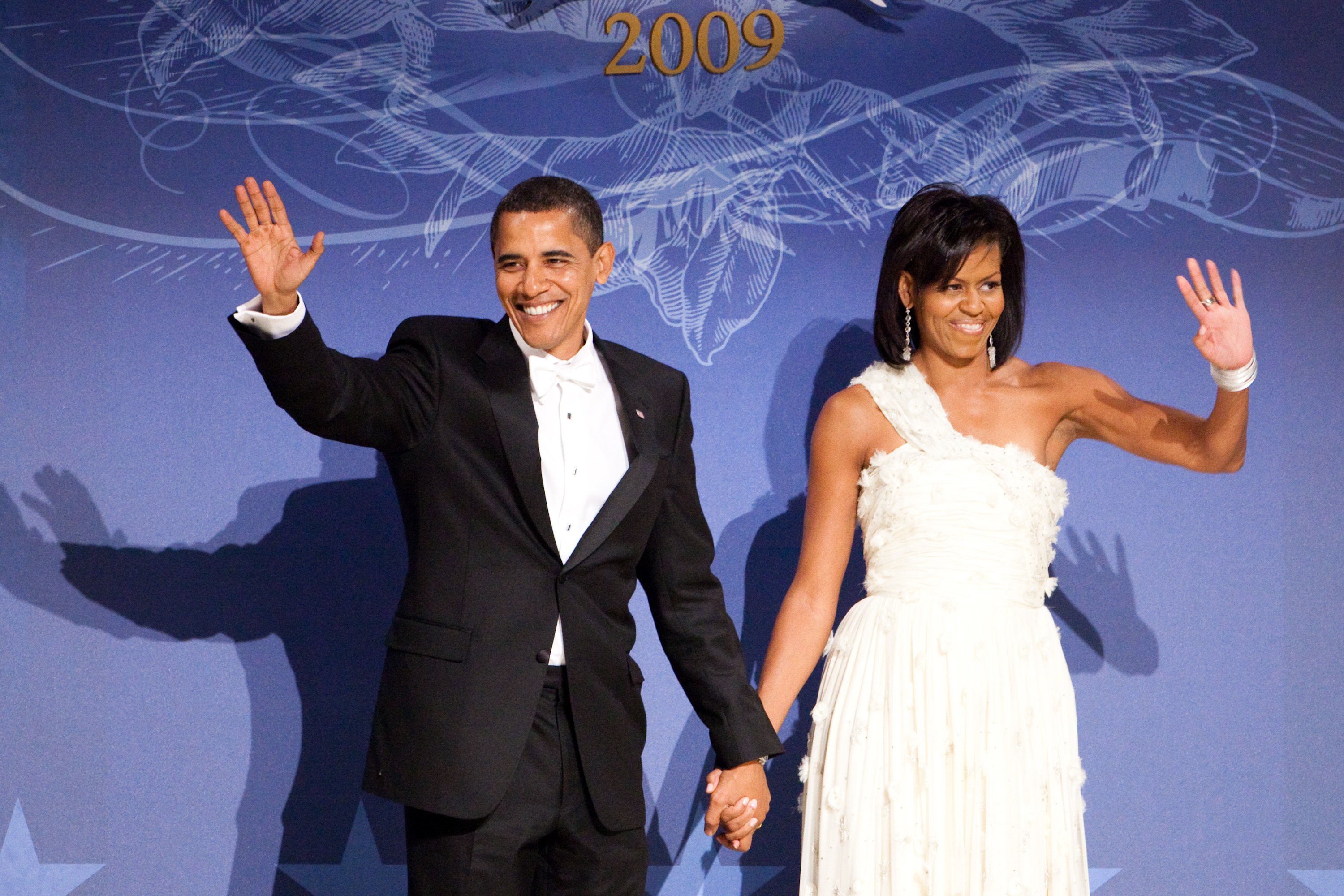 Barack Obama and Michelle Obama at the Southern Inaugural Ball on January 21, 2009, Washington, DC | Source: Getty Images
Before they tried IVF, Michelle revealed that she had suffered a miscarriage and learned that the biological clock was real.
She expressed that at the time when she miscarried, she felt lost, alone, and like a failure because she did not know how common miscarriages were as it was something women rarely talked about.
She also revealed that it was easier for one to sit down in their own pain and think of how broken they are when, in fact, they could get help.
FINALLY HAVING HER BABIES
Michelle admitted that she ultimately willed herself to seek help and decided to seek treatment, and it was through the help of IVF she was able to conceive and give birth to her daughters Malia and Sasha.
After the girls were born, Michelle said that most times, she and Barack would lose sleep over watching them sleep because there was something so magical about having a baby in the house.
For her, the situation made her realize that one of the worst things women do to each other is not sharing how the woman's body works and the intricacies and limits it has as one gets older.
MOTHERHOOD
Michelle is the mother to two beautiful young ladies Malia Obama and Sasha Obama. She and Barack welcomed the girls in 1998 and 2001, respectively.
On being a mother, Michelle explains that she got most of the tips she uses now from her mother, who encouraged her to seek out her style from an early age.
While she wants always to protect and shield them, she admits that it can not be the case at all times, so the best she does for the girls is help them discover who they truly are and also to find their voices in the world.
Michelle also expressed that being a mother has been a masterclass in letting go as she has had to watch her girls leave the house and head off to university, with Malia attending Harvard and Sasha at the University of Michigan.
Now that the girls are grown, and Michelle is an empty nester, she revealed that one of the worst times of her motherhood journey was when her babysitter quit, and she had to rush for an interview with a four-month-old Sasha by her side.
PARENTING
For Michelle, being a parent to the girls has been quite the journey, and she is thankful for the help and support she got from those around her, especially her mother, who was able to live with them at the White House where the girls spent most of their formative years.
On one piece of advice she continually gives the girls, Michelle said that she often encourages them to "walk their own walk." She said she often reiterates that they cannot live their lives looking at her and Barack.
According to Michelle, the best the girls can do for themselves is to figure out who they want to be in the future without thinking about what the world wants them to be.
She also added that now that the girls are away at their universities, they get tired of her giving them advice on ensuring they eat their greens and live a healthy life.
All these details were documented in Michelle's book titled "On Becoming: Michelle Obama," which, after a few days of being published, went on to sell more than 10 million copies.
More of Michelle's challenges and views on life, motherhood, parenting, and family would be revealed in a new documentary that is set to be released on Netflix sometime in May.
Please fill in your e-mail so we can share with you our top stories!