Michelle Obama, Céline Dion and Other Stars Who Opened up about Miscarriages
Several celebrities, including Michelle Obama, Celine Dion, and Pink, have gone through the discomfort of miscarriage, and we have all the details for you.
As a way to offer comfort and support to other women who have gone through the painful experience of losing their babies, several stars like Michelle Obama, Pink, and Celine Dion, have opened up about their own experiences, and we're here to tell you all about it.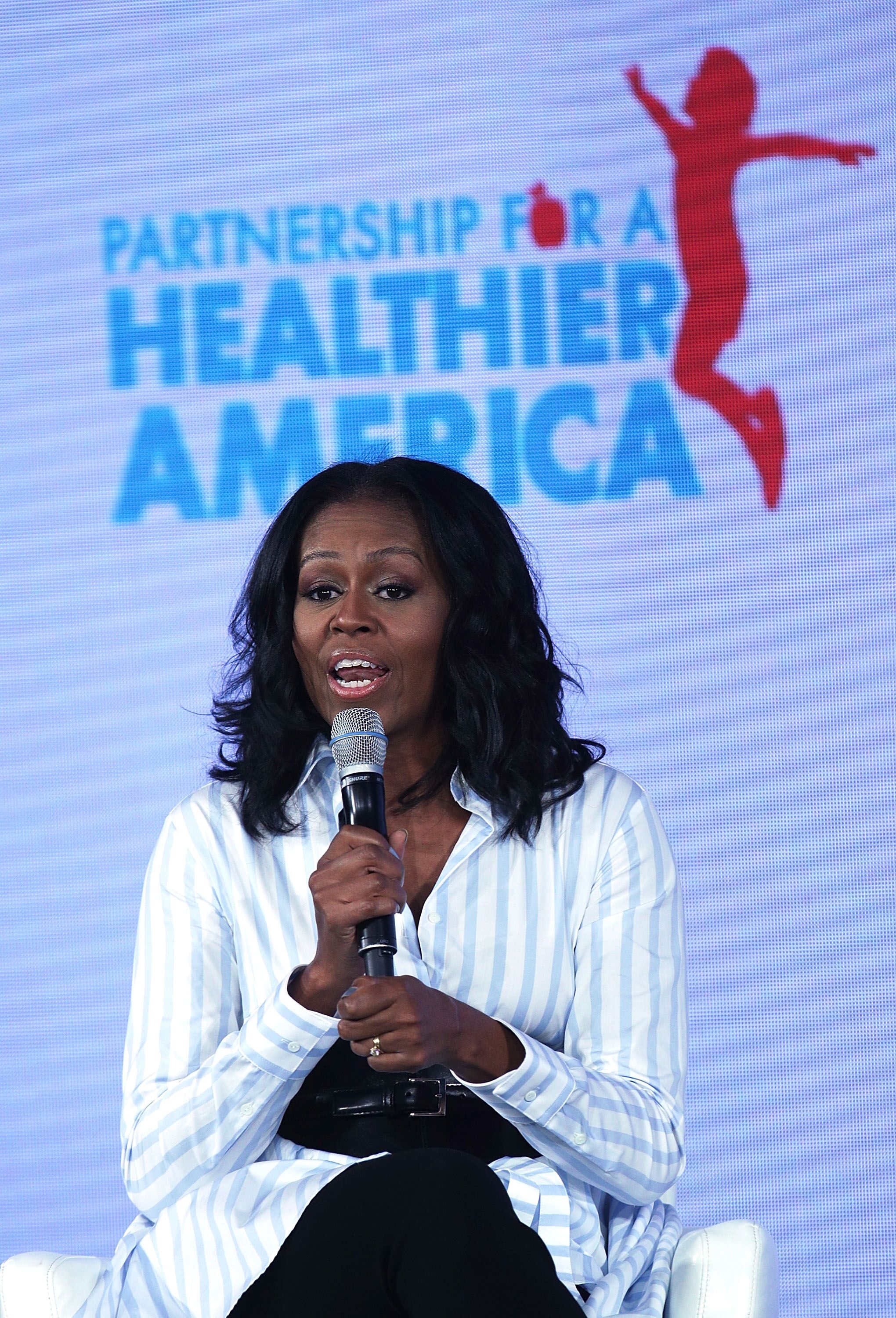 According to Huff Post, Pink disclosed that she had previously suffered a miscarriage during a 2010 episode of "The Ellen DeGeneres Show." That experience not only made her cautious, but it also made her take her time before she told the world that she was pregnant with her daughter.
Luckily for most of these stars, they have also experienced the greater joy of holding their children in their arms.
Michelle Obama divulged the details of her own miscarriage experience in her 2018 memoir, "Becoming." The former First Lady stated that the painful experience left her "physically uncomfortable and cratered any optimism we felt." Speaking about how she handled her pain, she wrote:
"I felt like I failed, because I didn't know how common miscarriages were, because we don't talk about them. We sit in our own pain, thinking that somehow we're broken."
As for Celine Dion, Huff Post recounted that the singer had in 2009, spoken to Access Hollywood about trying to have a second child with her husband, Rene Angelil. The "I'm Alive" crooner used that opportunity to divulge that although she was previously pregnant, it didn't stay. In her words:
"We were [pregnant], it was positive. And yes it was, so for about four or five days later, then with the blood test, they found out that it was going down a little bit and it was not staying."
As noted by Insider, musical powerhouse, Beyoncé,  opened up about the miscarriage she had before she welcomed her first child, Blue Ivy, during a 2013 interview. She explained that the pain of the loss caused her to hide Blue Ivy's pregnancy from the world.
In her HBO documentary, "Life Is But A Dream," Queen B described the experience as "the saddest thing I've ever been through." However, she managed to see the silver lining as the trauma left the "Halo" crooner with a new perspective and outlook on life.
Men haven't been left out of the journey as "Dawson's Creek" star, James Van Der Beek, revealed that he and his wife, Kimberly Brook, struggled with previous miscarriages. The actor made it clear that there should be "zero shame around it."
Another star who has spoken up about her miscarriage experience is Eva Amurri, whom Today reported wrote about experiencing a pregnancy loss in 2015, between the births of her children Marlowe and Major.
Luckily for most of these stars, they have also experienced the greater joy of holding their children in their arms.  For example, Us Magazine shared that Hope Solo and Jerramy Stevens gave birth to their twin babies in March 2020 after previously miscarrying twins due to an ectopic pregnancy.
In the same light, Shawn Johnson and Andrew East also welcomed their daughter in November 2019 after they went through a miscarriage in 2017.