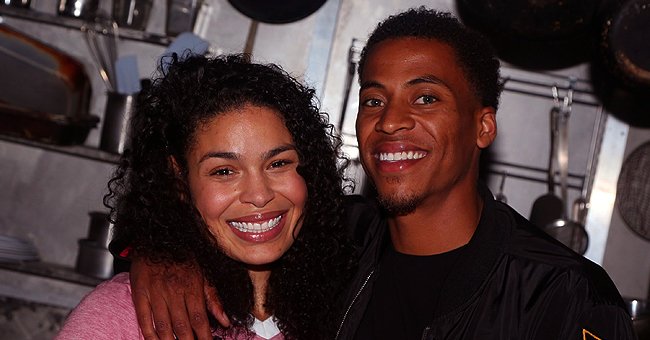 Getty Images
Jordin Sparks' Son Dana Isaiah Helps Mom Make Dad's Favorite Breakfast (Video)
Jordin Sparks is a rock star mummy. While not many people know much about her little son, Dana Thomas Jr., it would appear that he's also got some kitchen enthusiasm in him.
Yesterday, the singer and songwriter posted a video of herself and the little DJ on Instagram. In the clip, mother and son share a laugh as they make some toast.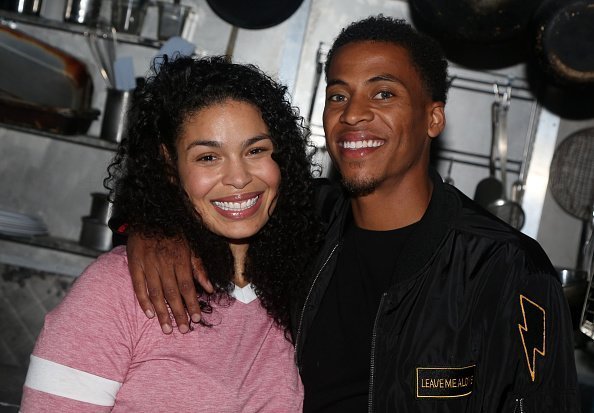 Jordin Sparks and husband Dana Isaiah at The Brooks Atkinson Theatre on September 16, 2019. | Photo: Getty Images
The duo were quite the skilled combination in the kitchen, as DJ appears to be excited at the prospect of having some toast. However, as Jordin explained in the caption, they were both trying to make some food for DJ's father, Dana Thomas. In the caption, Jordin said that DJ did pretty well with his "fwenchtoes." She added:
"@_danaisaiah (I know the burner is on. That happens when you *gasp* cook food. I still had to make DJ's plate. ? The kitchen stool is from Amazon. Of course. Search: Naomi Home..."
The family has always cut quite the happy unit. Whether it's through their pictures on social media or outings together, they've always exhibited family goals.
The one-year-old DJ also appears to be quite good at helping in the house. From the look on his face, he seems to be enjoying every moment of it as well.
She began to struggle with her body's changes after she gave birth.
DJ has been the darling of Jordin's heart since she gave birth to him. She's had several interviews where she opened up about her pregnancy journey and her love for her son.
Perhaps most iconic was when she opened up about having an all-natural birth. At the time, she said in the interview:
"Hospitals just felt a little weird and strange [to me]. I had a feeling I wasn't going to be comfortable on my back, and I didn't want to have to give birth that way."
She also credited her husband, Dana Isaiah, for always being by her side and supporting her through the journey. However, she's also been candid about the challenges that she faced after DJ was born.
In an interview last year, she explained that she began to struggle with her body's changes after she gave birth. Post-partum is a thing with women and she had her fair share of the struggle.
She added that through all the changes, she began to feel a tad depressed because she felt somewhat lonely. Of course, she also credited her recovery to her strong support system – Dana, her family, and little DJ.
Please fill in your e-mail so we can share with you our top stories!