Jordin Sparks' Son DJ Shows off His Swag as He Poses in a Camo Outfit in Recent Pics
Singer Jordin Spark has a toddler, Dana Isaiah Jnr, who seems to be dripping hot with finesse! While his mother has a melodious singing voice, the one-year-old has a captivating swag.
A recent upload saw him in Camo outfits. The young man wore a smile to accentuate his looks, which made his swag mesmerizing rather than commanding.
Dana Isaiah Jnr's kicks did his looks justice by adding a bright feel to the camo outfit, and his poses made the pictures cuter.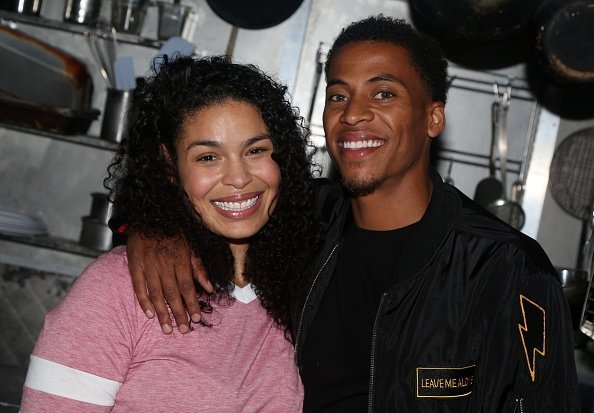 Jordin's caption highlighted how proud she is of her son's appearance. Apart from gushing on the post, the "No Air" singer pressed on for her boy to dazzle her fans. She wrote:
"My heart can't even handle this. Omg. He's a natural! GET IT, BABY BOY."
 The "American Idol" winner, who had her bundle of joy a year ago, revealed how she dealt with her self-esteem months after she put to bed.
Her explanations shed light on postpartum depression. Jordin expressed her fears about coming out with her worries, especially since she just welcomed a child who is supposed to bring joy, and light up her world.
Apart from showing love to outsiders, the Sparks-Isaiah family also share a special bond.
The support of her man, Dana Isaiah Snr, a fitness trainer, and the loving people she's had around pulled her through those moments.
Even after her separation with singer Jason Derulo, whom she dated for three years, luck smiled again at her after she met her current partner and husband. The pair said their vows shortly before their son was born.
The mother of one is also compassionate. Her ongoing project includes sensitization of the public on health matters, Sickle Cell, to be precise via a "Joingen" website. According to her:
"We're encouraging people who have been affected in some way, whether a family member or a caretaker...we want to rewrite the face of what sickle cell looks like."
Apart from showing love to outsiders, the Sparks-Isaiah family also share a special bond. And the fitness trainer doesn't miss the chance to flaunt his family on his social media.
Marriage wasn't the only thing that brought the families of both the singer, Jordin Sparks, and the fitness trainer, Dana Isaiah together.
Their mothers have been friends, and the women both thought that introducing the singer to the bodybuilder who was coming to Los Angeles for the first time was a good idea.