Nicole Ari Parker's Husband Boris Kodjoe Thinks Wife Looks Hot with Short Hair
"Empire" star, Nicole Ari Parker, shared a post of herself in flaked short hair, and her husband, Boris Kodjoe, happens to be a huge fan of the look!
Both Boris and Nicole are one of Hollywood's power couples as they have continued to wax strong in their marriage. The pair has been married for more than a decade, and share two kids.
Recently, the actress posted a selfie that showed her blonde cut. The "That cut Thurs" post had numerous fans chiming lovely comments at the onscreen beauty.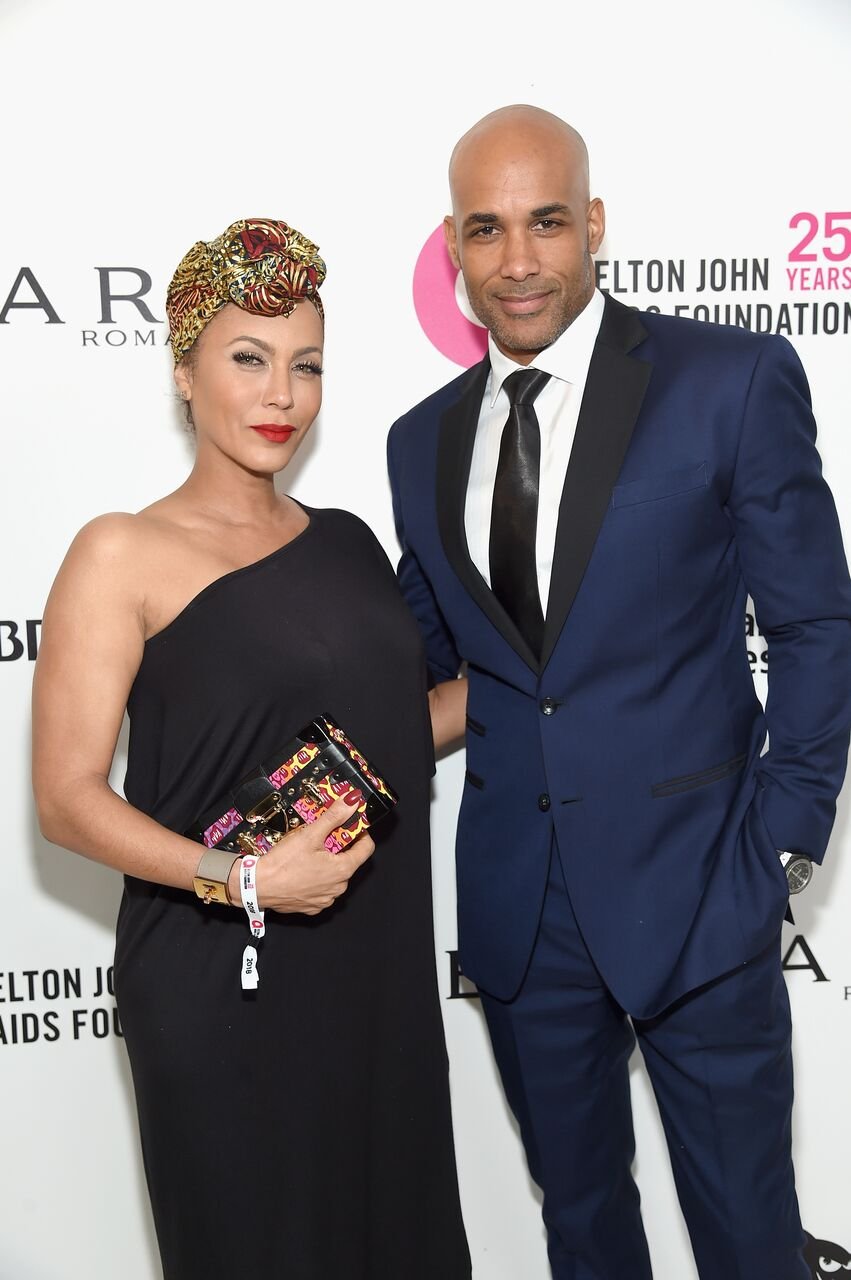 Her husband wasn't left out as he quickly responded to the update with a "Hottttttttttt" comment tagged with a series of hearts and fire emojis.
This update came three weeks after the mother of two revealed her thoughts concerning her marriage. Nicole reportedly engaged in a tell-all live chat with Chris Spencer and his wife, where she made some wishes to change some things in her marriage. She said:
"...I wish he was my boyfriend again... I miss the text messages for no reason. I'm being general here..."
All through the live chat, Boris didn't show any emotion, he took to smacking on a meal and simply saying "okay" to Chris's observation.
While Nicole may have a problem with her husband lacking "freshness," the actor, on the other hand, pays close attention to staying "sexy" for his wife.
It doesn't seem like anything negative will happen to their union as fans feared.
A few years ago, he mentioned one essential recipe for staying in the marriage. Boris talked about how it's the duty of both a husband and a wife to stay in shape and not gain excessive weight after marriage.
Despite their opinions, the couple has not stopped gushing on one another online. Though the live chat revelation sparked concerns from fans, who thought their marriage was going through a rocky phase. Boris went online to address the situation, saying:
"Come on y"all, really?...my wife was right...And please don't tag me in any more of this."
Kodjoe concluded by confessing that he would be thrilling his woman to the "single" life, which involved kissing her neck for no reason.
The "Empire" star hurriedly supported her man with a sweet comment stating that she loved him. Having a few suggestions to spice up their union doesn't mean Nicole has given up on her marriage. 
In a 2018 IG post, Nicole shared her conversation with God over readiness to meet Prince Charming. The actress went on to explain that her "Soul Food" co-star, Boris was the Mr. Right who walked right into her life.
Asides from the numerous vacations, and laughable pranks, being candid to one another is one feature that has continued to intensify their bond, and It doesn't seem like anything negative will happen to their union as fans feared.