Boris Kodjoe & Nicole Ari Parker of 'Soul Food' Fame Celebrated 19th Valentine's Day Together with Cozy Bed Selfie
Boris Kodjoe shared a cozy bed selfie of himself and wife Nicole Parker on Instagram, and he added a caption that explained what happened in the early hours of Valentine's day.
Kodjoe and Parker met while filming Showtime's "Soul Food." The Hollywood Stars went on their first date in 2002, and the rest they say is history, although not entirely, in their case.
19 Valentine's Days later, the adorable live-in couple is still very much in love. And if the captions on Kodjoe is any indication to go by, they are experiencing the sweet kinds of love.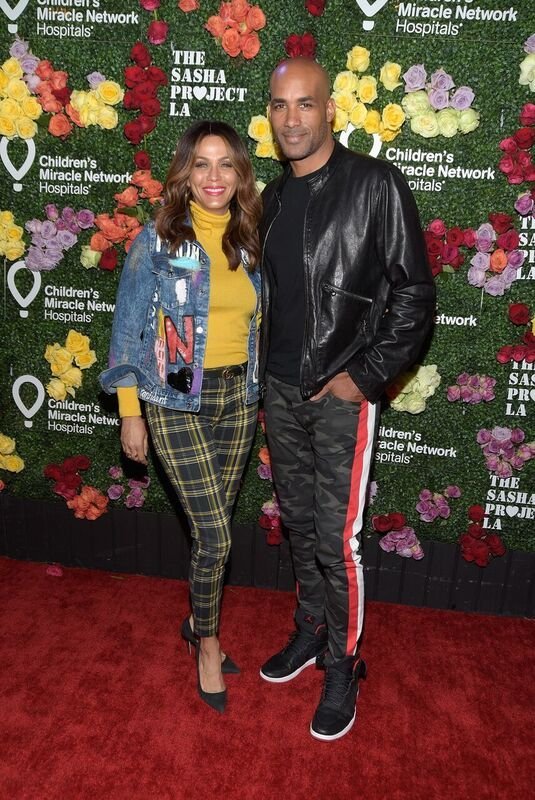 Kodjoe shared an adorable selfie of him and Parker in bed with the latter nesting on his chest. The photo showed enough bare skin to give us a hint of what they have been up to. The beautiful caption read:
"Valentine's Day number 19.  Mein kleiner Valentine... We woke up like this......then she dropped the phone on my face three times. Then the kids came in asking for breakfast. Happy Valentines Day."
Boris and Nicole spent the early morning of Valentine's day snuggled until the children came in. This is no surprise considering that the couple knows how to keep their love glowing.
For Kodjoe, he prefers to leave the house for a jog, so Parker knows when to allow him space to deal with his issues.
Although they've been together for years, the couple still glows like first-time lovers. Parker, for instance, goes to bed in Kidjoe's pajamas to spice up things in bed.
The married couple, who recently returned from Ghana, are currently living their dream life. It has always been their dream to have a show as a couple. This July, their show "The Boris and Nicole Show" will be live on Fox.
The couple has been able to stay together by understanding each other's emotions. This helps them get through moments when one of them is going through a phase.
Kodjoe has learned that his partner likes to pour out her mind, so he has learned to be a great listener. In his words, "she wants to go off, and she doesn't want me to solve the problem."
For the "Soul Food" actor, he prefers to leave the house for a jog, so his wife, Parker, knows when to allow him space to deal with his issues.
By combining their knowledge of each other's emotions and sexy innovations, the couple's love has blossomed and continues to thrive. The countdown begins to the next romantic Instagram post.