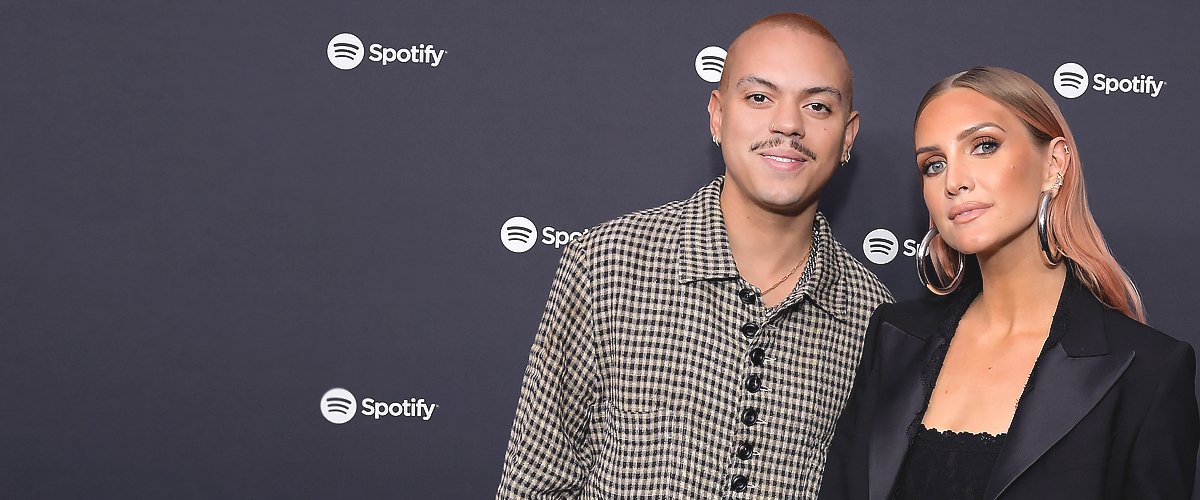 Getty Images
Ashlee Simpson and Evan Ross's Marriage as They Expect Their 2nd Child — a Glimpse Inside

The happy couple is celebrating the upcoming arrival of a second child together, and to take part in this special occasion, we wanted to take a look back at their history.
On April 30, 2020, news broke about 35-year-old singer Ashlee Simpson expecting a second child with her husband of six years, 31-year-old actor Evan Ross, and their fans and friends couldn't be more excited upon learning this.
Evan, who is the son of the legendary singer Diana Ross, took to his Instagram feed on said date to reveal that he and his wife were waiting for the arrival of a new addition to their family.
In the post, Evan and Ashlee are pictured holding a pregnancy test that gives a positive result, letting everyone know that the mother-of-two is pregnant once again.
As we start the long wait for the couple's new baby to be born, let's revisit the love story that has brought us to this point.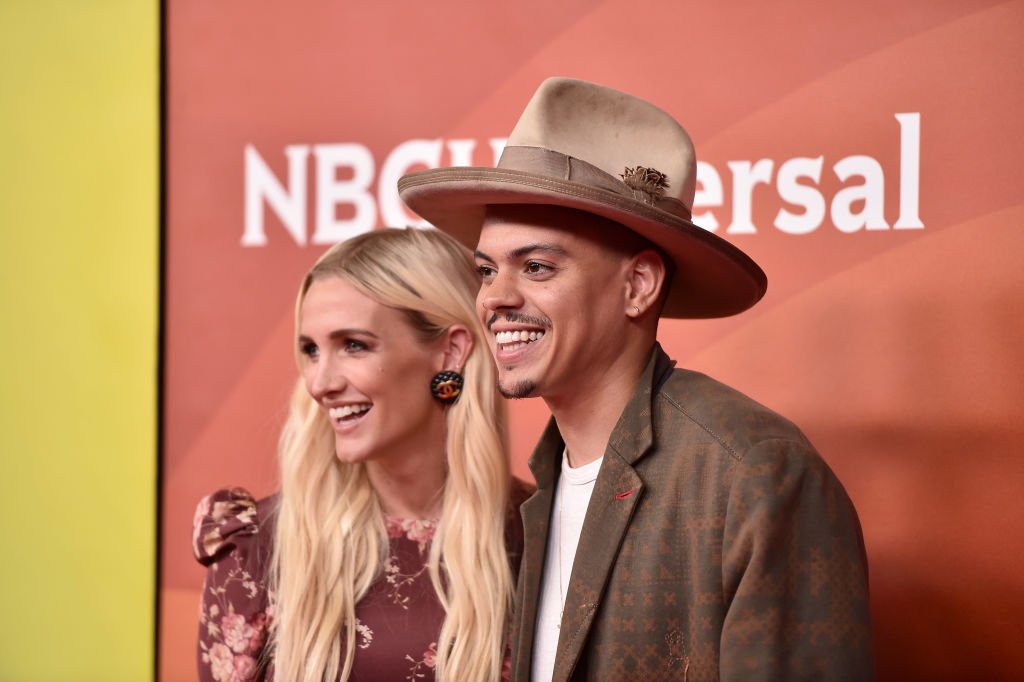 Ashlee Simpson and Evan Ross attend NBCUniversal Summer Press Day 2018 held at Universal Studios Backlot on May 2, 2018 in Universal City, California. I Image: Getty Images.
LOVE AT FIRST SIGHT
Evan and Ashlee's is the perfect example of a whirlwind romance that grows into a solid relationship. The two had reportedly been friends for a few years before a love connection was made, but once they got together, things went really fast.
Evan proposed to Ashlee in January 2014, only seven months after their romance became public, and by August of that year, they had already exchanged vows in a fairy tale wedding.
"The love of my life said YES!!!!!" a very excited Evan tweeted on January 13, sharing a picture of the two at a romantic getaway, with Ashlee wearing an impressive ring.
WEDDING
The Bohemian-styled ceremony was officiated by none other than Evan's mother Diana, and the intimate celebration took place in the latter's estate in Connecticut.
Ashlee was walked down the aisle by her son Bronx, shared with her first husband, and her older sister Jessica, also a singer, was Ashlee's maid of honor.
Diana, who rose to fame in the sixties as one of The Supremes, even performed a couple of her most famous songs during the wedding party.
FIRST CHILD TOGETHER
Before their busy 2014 had ended, Evan and Ashlee delivered the happy news that they were ready to start their own family and that Ashlee was pregnant, which was confirmed by E! News at the time.
In July 2015, nearly a year after becoming husband and wife, Evan and Ashlee welcomed a baby girl.
"Evan was very emotional and loves Ashlee so much. He did not leave her side and wanted to go through this with her every step of the way," a source told E! back then.
Jagger Snow Ross was born on July 30, but it was on July 31 that her parents took to their respective Instagram accounts to reveal the baby's name.
"We are overjoyed about the birth of our precious baby girl," both parents shared in an Instagram post.
TALKING PARENTING
Ashlee, who is about to become a mother for the third time, has been open in the past about the impact motherhood has had in her life, especially since she welcomed her daughter.
In a May 2016 conversation with Today, the singer shared her impressions on parenting two little children, telling the news outlet:
"Your priority becomes your children, and that's something for every woman that becomes a mother. It's all a change for the better. Life is so good with the kids."
Ashlee also used the opportunity to praise her husband for always being there when she and the children needed him, also commenting, "I'm lucky. My husband and I have it pretty equal when it comes to doing the chores."
During a visit to "Watch What Happens Live" that Evan paid alongside his wife, he talked about his experience as a stepfather to Ashlee's firstborn Bronx, and he mentioned his relationship with Ashlee's ex, Pete Wentz.
"I think it's a beautiful thing. My relationship with Pete has been amazing. He's an amazing father. He knows I love his son very much, but it's his son," Evan told TV host Andy Cohen in 2018.
MORE TO COME
Evan has always been enthusiastic about having children with Ashlee, and he has proven that he is a man of his word when he talks about his plans to keep expanding the family.
Just one month before announcing they were expecting Jagger, Evan talked to E! about his desire to have as many children as possible with Ashlee.
And more recently, in August 2019, Evan told US Weekly, "I would love [to have more children]. That's the plan, but you know, we have to see. I want a flock, but it's up to her!"
So, it wouldn't surprise us if Evan and Ashlee keep bringing more children into their growing family in the years to come.
Please fill in your e-mail so we can share with you our top stories!