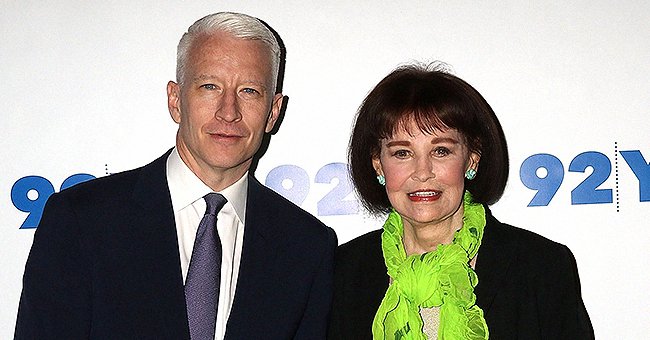 Getty Images.
Anderson Cooper's Mom Gloria Vanderbilt Hoped to Be Alive to See Son's Kids

Anderson Cooper is over the moon after becoming a father for the first time - one of life's joys his mother, Gloria Vanderbilt always wanted to share with him before her death last year.
Last Thursday, Anderson Cooper shared the happy news that he became father to Wyatt Morgan Cooper. Wyatt came into the world on April 27, less than a year after Anderson's mother, Gloria Vanderbilt passed away.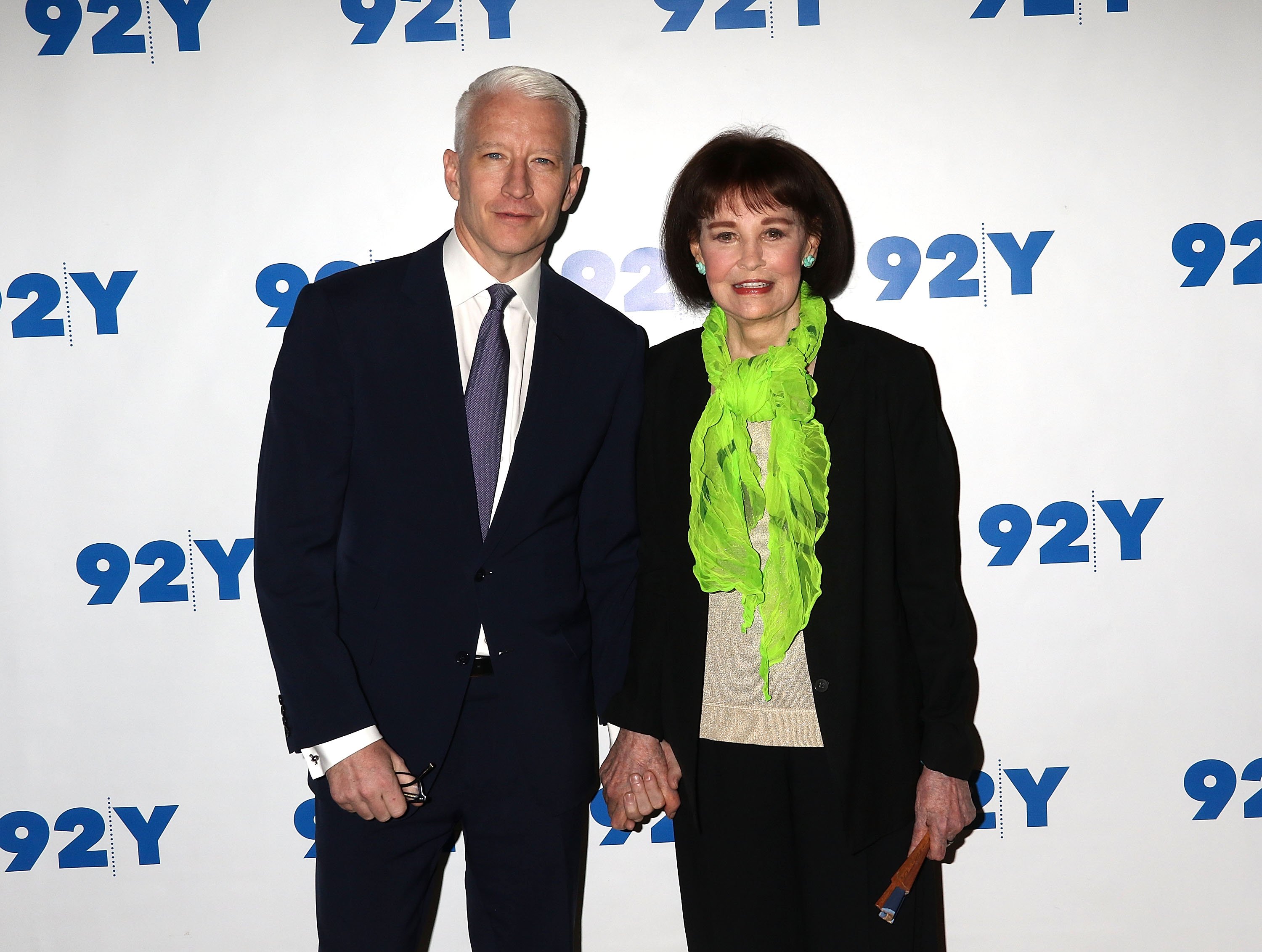 Anderson Cooper and Gloria Vanderbilt at 92nd Street Y on April 14, 2016, in New York City. | Source: Getty Images.
HOW WYATT GOT HIS NAMES
Anderson's father, Wyatt, died when he was ten years old, and he decided to give his son the middle name of Morgan, which stems from the Vanderbilt family tree.
Both his parents liked the name Morgan, as he found out much to his surprise when Anderson came upon a list of baby names his parents made before his birth - which had the name Morgan on it.
When the CNN journalist first shared the news of Wyatt's arrival, he also expressed his wishes that his parents and brother had been alive to share the moment with him, a sentiment his mother shared.
GLORIA WANTED TO HOLD HER GRANDCHILD
Gloria said that she hopes on still being alive when Anderson becomes a father during a 2016 interview the mother-and-son duo had with ET.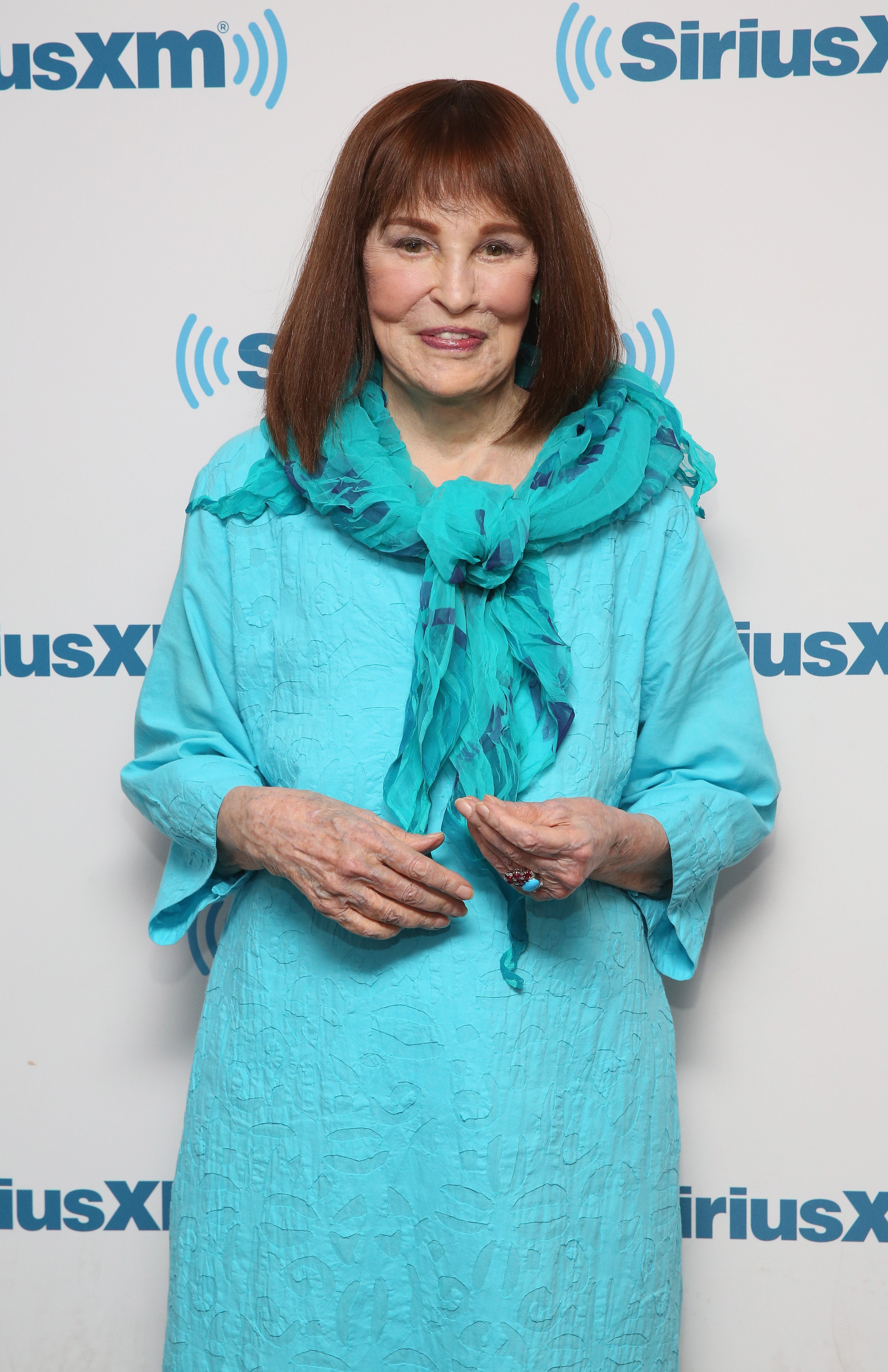 Gloria Vanderbilt attends SiriusXM's 'Town Hall' on July 14, 2016, in New York City. | Source: Getty Images.
Even though Anderson joked that the fact that his "clock is ticking" became an "ongoing issue," he did see himself being different than Gloria in the parenting department, seeing that he is not as "open" as she is.
"I don't reflect much on the past. I'm focused on the future and planning and preparing for what's coming next," the 52-year-old said. "Whereas my mom is very much in the past and thinks about things that happen and kind of reworks them."
LOOKING DOWN ON THEM
Gloria died in June 2019, surrounded by her family and friend at her Manhattan home. The legendary 95-year-old fashion designer had lost a short battle with an advanced form of stomach cancer.
"I like to believe they can see him. I imagine them all together, smiling and laughing and watching, looking down on us," Anderson said. "Happy to know that their love is alive in me and in Wyatt... and that our family continues."
HIS FRIENDS ARE JUST AS EXCITED!
Anderson Cooper's friends also shared their excitement and support of the new father, apart from congratulatory messages from Chris Cuomo and talk show host Ellen DeGeneres, Andy Cohen is already thinking ahead.
Since Andy Cohen became a father last year when baby Benjamin came into his life, he can't wait for future playdates between the two youngsters.
Please fill in your e-mail so we can share with you our top stories!