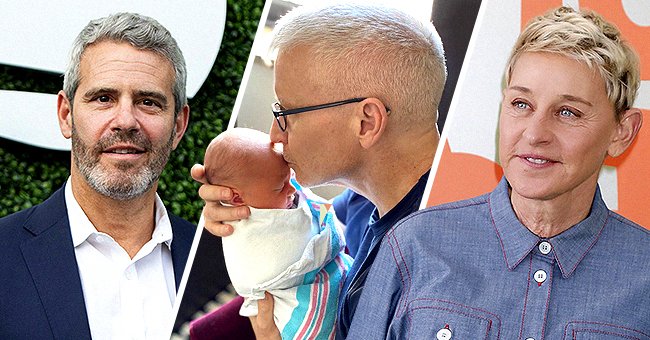 Getty Images. | Instagram/andersoncooper.
Andy Cohen, Chris Cuomo & Ellen DeGeneres Congratulate Anderson Cooper on Becoming a Father

CNN's Anderson Cooper is delighted and "grateful" to be a father for the first time. Sharing his joy, fellow television personalities sent him heartfelt words of congratulations.
On Thursday evening, Anderson shared the "joyful news" with his viewers on "Anderson Cooper 360," and on social media that he became father to Wyatt Cooper, born on Monday.
Anderson wrote that he felt "beyond happy" at being able to hold a healthy son of his own since he never thought it was possible growing up as a "gay kid."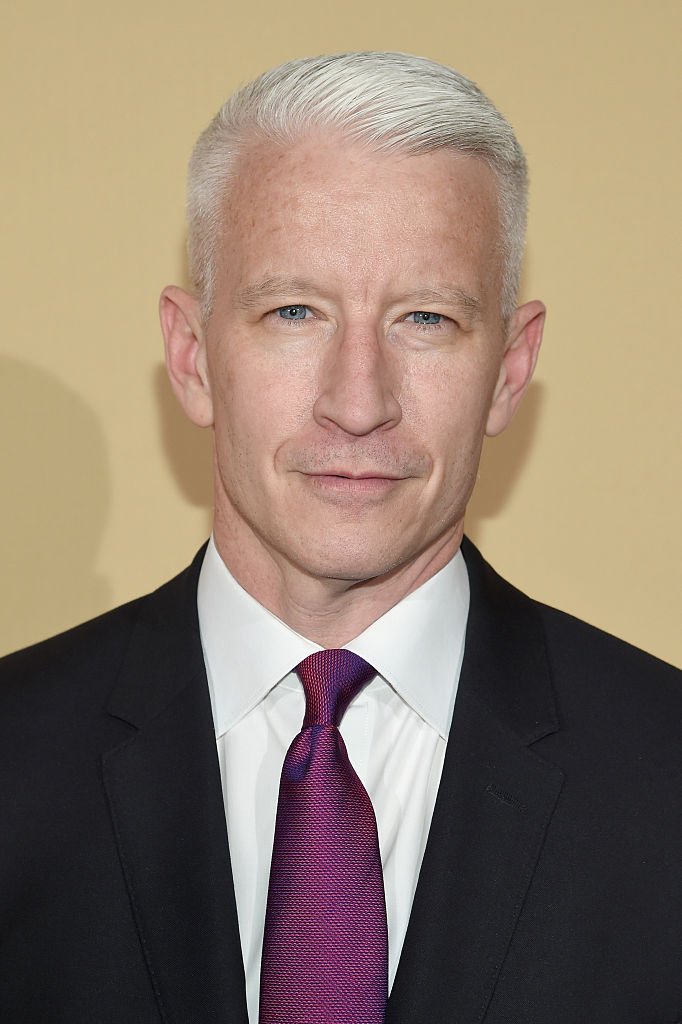 Anderson Cooper attends CNN Heroes 2015 - Red Carpet Arrivals on November 17, 2015, in New York City. | Source: Getty Images.
ANDY COHEN'S RESPONSE
Andy Cohen can relate to Anderson's experience, and sent him a sweet message of congratulations alongside a picture of the new father tenderly kissing his newborn son on the head, and wrote:
"New life, new hope! Wyatt Cooper, you couldn't have come at a better time! I know a friend who can't wait to meet you!"
The "friend," Andy referred to, is his own son, Benjamin, whom he welcomed in February, so there could be playdates on the horizon.
But now Anderson is immersing himself in the joys of fatherhood, and the appreciation he has for the "remarkable surrogate" who "lovingly" took care of Wyatt until she gave birth to him.
ELLEN SENDS HER LOVE
Ellen DeGeneres expressed her "hope" that baby Wyatt developed Anderson's laugh while being so well taken care of, in the congratulatory message she attached to a repost of his announcement.
Happy for the CNN host, Ellen couldn't help but also send them both "so much love" during this special time in their lives.
Anderson feels "blessed" indeed, and also shared his gratitude for other people involved in making his dream come true, as he wrote:
"I'm grateful for all those who have paved the way, and for the doctors and nurses and everyone involved in my son's birth."
CHRIS' PEP TALK
Chris Cuomo launched into a fatherly pep talk in reaction to Anderson's excellent news and pointed out that the memory of loved ones would be honoured through how he loves Wyatt.
Reminding Anderson that his whole perception will change because of fatherhood, Chris said that it would feel like "the best thing that ever happened to you" when your child looks at you and recognizes who you are, despite shedding tears at a frequency "you never imagined."
ANDY AND ANDERSON
Anderson Cooper already got some practice in with newborns, as he spends a lot of time around his good friend Andy Cohen's son Benjamin - whom he said is "the greatest kid."
The two adore each other, and little Benjamin calls him "Uncle Anderson," one of the first people to see him after being born.
Please fill in your e-mail so we can share with you our top stories!