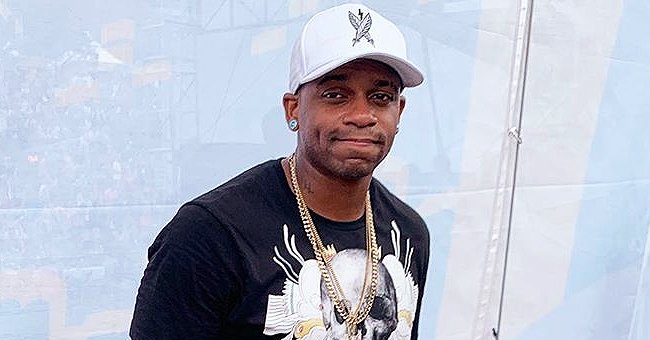 Instagram/jimmieallen
Jimmie Allen's Son Aadyn and Baby Daughter Naomi Posing in a Sweet Photo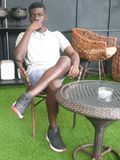 Country music singer Jimmie Allen recently shared cute pictures of his adorable children posing together. In one of the photos, his son Aadyn can be seen cradling his two-month-old sister, Naomi.
Despite the prolonged stay-at-home caused by the highly contagious novel coronavirus, country music star, Jimmie Allen seems to be enjoying his time bonding with his kids.
Allen recently shared two adorable photos of his children on his Instagram page that has garnered several reactions from fans, with many posting words of admiration.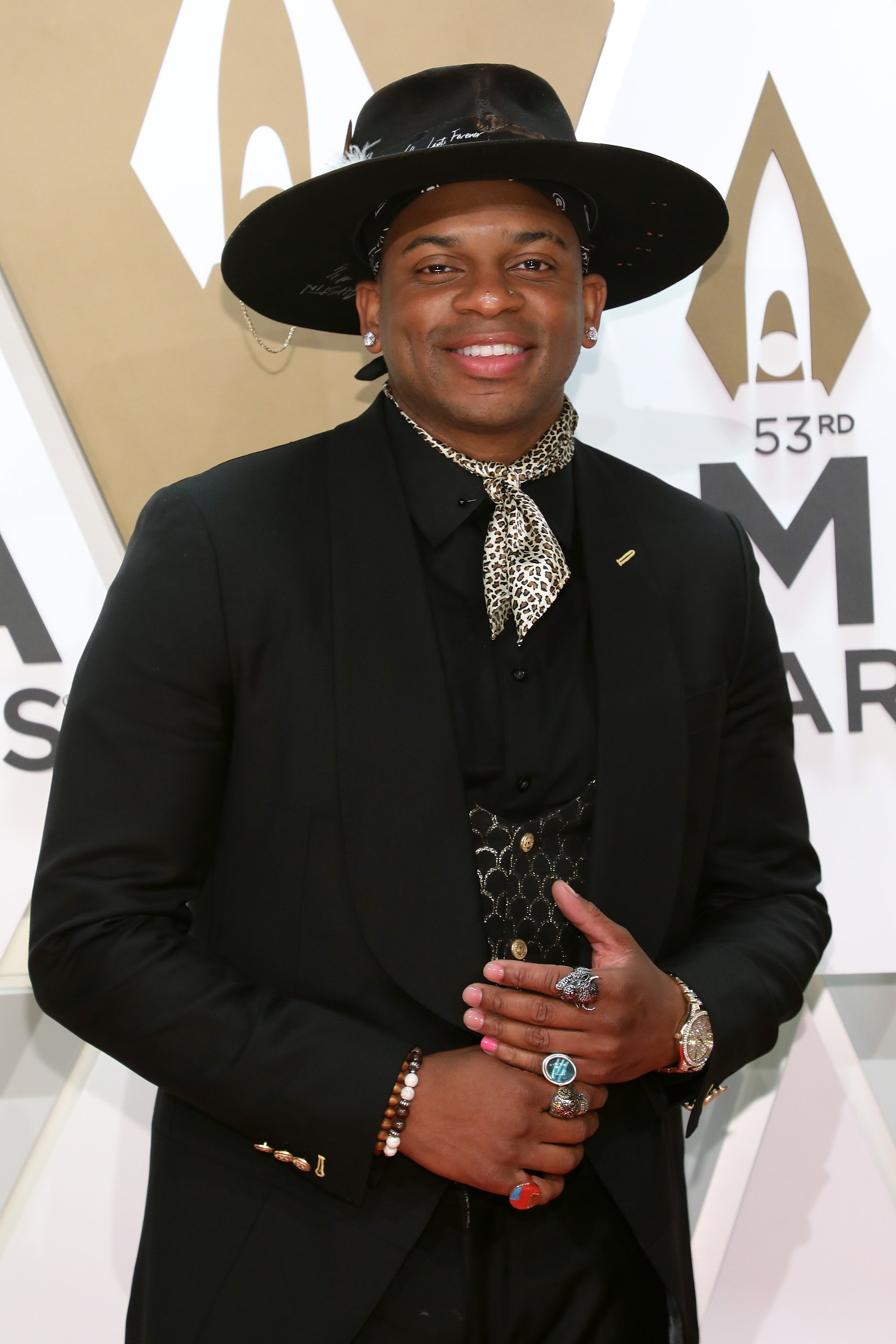 Jimmie Allen attends the 53nd annual CMA Awards on November 13, 2019 | Photo: Getty Images
In the first picture, the talented singer's two-month-old daughter, Naomi, can be seen looking beautiful in a brown-colored dress and has a bow neatly tied on her head.
The second picture is even more adorable. Allen's son, Aadyn, 5, can be spotted with his baby sister nestled in his arms. He has on a grey top, matched with brown trousers, and finishes off the look with a bright smile. One particular commenter wrote:
"She's precious!!"
Allen welcomed his daughter, Naomi, with fiancee Alexis Gale on March 1, 2020. The little princess is the first sibling of elder brother Aadyn, who Allen had from a previous relationship.
On the same day that his daughter was born, the 33-year-old singer's hit single, "Make Me Want To" climbed to number 1.
Allen revealed for the first time that he was diagnosed with bipolar disorder.
The proud father shared the great news with his followers on his Instagram page and appreciated everyone for their kind messages.
Back in November 2019, the songwriter announced that he was expecting a daughter with fiancee Alexis Gale. In an interview with PEOPLE, Allen said:
"I'm happy and nervous and so excited to meet her. I hear daughters make dads better people, and I'm ready to meet my little princess and give her my love."
Allen, 33, got engaged to his girlfriend, Alexis Gale, 23, on July 15, 2019, at Walt Disney World. The couple has a blended family of four, and they are currently self-isolating together amid the ravaging novel coronavirus pandemic.
Meanwhile, the "Best Shot" crooner has claimed that he is finding it challenging to adjust to self-isolation due to his mental health issues.
Last month, the country singer revealed for the first time that he was diagnosed with bipolar disorder when he was 13. The father of two explained that traveling, touring, and meeting people had helped him to manage his condition, but now he has to seek alternative methods to deal with his mental health.
Please fill in your e-mail so we can share with you our top stories!